Jan 2022
Magic
Gorpcore
Outdoor pandemic gatherings are propelling a more hedonistic take on gorpcore. Fashion lovers are getting creative with their technical outerwear, customizing it, or choosing neon and retro styles (like the ones from Gucci and The North Face collaboration). Mushroom mania, psychedelic fashion, rave culture and the survivalist trend meet in this aesthetic, which is ultimately about engaging with nature in a deep way.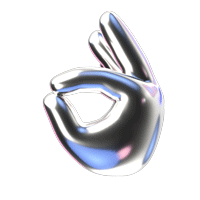 It's interesting that this style has actually evolved past just the clothes. It's made it cool to go outside and hike and take pictures.

When I got into fashion I was interested in a style called 'jewel wave' where you would only wear bright but natural colors together. Gorpcore brands tend to make a lot of their clothes these colors so it's fitting.

–Julian Carter
Creator's P.O.V.
72%
Spike in searches for colorful Arc'teryx pieces in January.