Brown Emmy Demiwedge Thong Sandal
Partner stores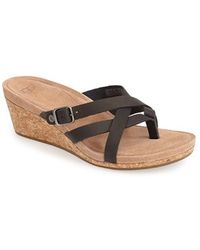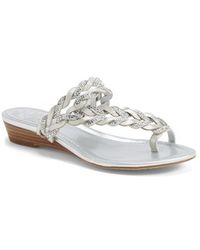 Not what you're looking for?
More Product Details
A manageable wedge heel makes this neutral Tory Burch sandal the perfect choice to complete any daytime look this Summer. Royal tan leather. T-strap features golden Tory Burch logo detail. Halter strap has golden buckle. Rubber sole. 2 1/2" stacked wedge heel. Made in Brazil.