Beige Round Frame Acetate Sunglasses
We checked 451 retailers, this item is sold out.
Try these instead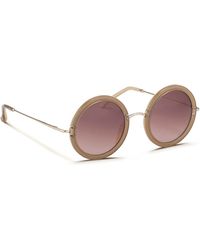 Not what you're looking for?
More Product Details
Round frame nude acetate sunglasses with enamel detail light brown mirrored scratch-resistant lenses 100% uv protection 100% acetate with metal and enamel trim made in italy protective check case.