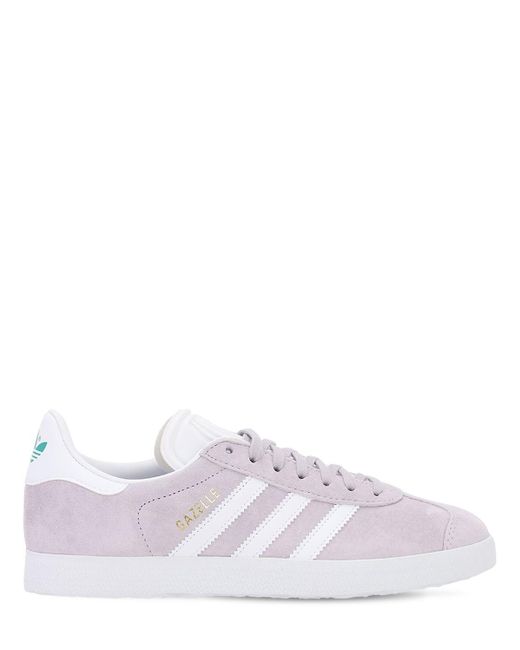 Women's Adidas Originals Gazelle | Purple Tint | Ef6508 Colour: Purple,
Details
Product Features. Stylist Notes. Strong 90s vibes with these one-to-one remakes of the original 1991 adidas Gazelle\'s. Back when grunge was making waves in the music industry and the end of the iron curtain. This shoe for many represents a cultural shift. With all the original details; the same materials, proportions with updated know-how from adidas this is an iconic shoe for sure. Soft suede leather upper with golory green adidas detailing on the leather heel and tongue with the signature Gazelle in gold on the side. The purple tint color is versatile and unique and would look great with a pair of denim shorts and adidas top. Color: purple
From Dressinn
Gazelle
Women ́s shoes Sneakers Adidas Originals Gazelle. Flash back to the beginning of grunge and the end of the Iron Curtain. These shoes are a one-to-one reissue of the 1991 adidas Gazelle bringing the same textures materials and proportions that still look fresh almost thirty years later. They have a soft suede upper with contrast 3-Stripes and a heel tab that echoes early- ́90s style. A metallic-gold ́ ́Gazelle ́ ́ adds the final authentic touch. Features:- Regular fit- Lace closure- Suede upper- Soft feel- Authentic archive shoes- Rubber outsole- Textile lining.
From LUISA VIA ROMA
Gazelle Suede Sneakers
Suede upper. Front lace-up closure. Logo details. Contrasting color details. Rubber sole. 100%calf/100%el.