Valentino x Birkenstock Is the Collaboration We Didn't Know We Needed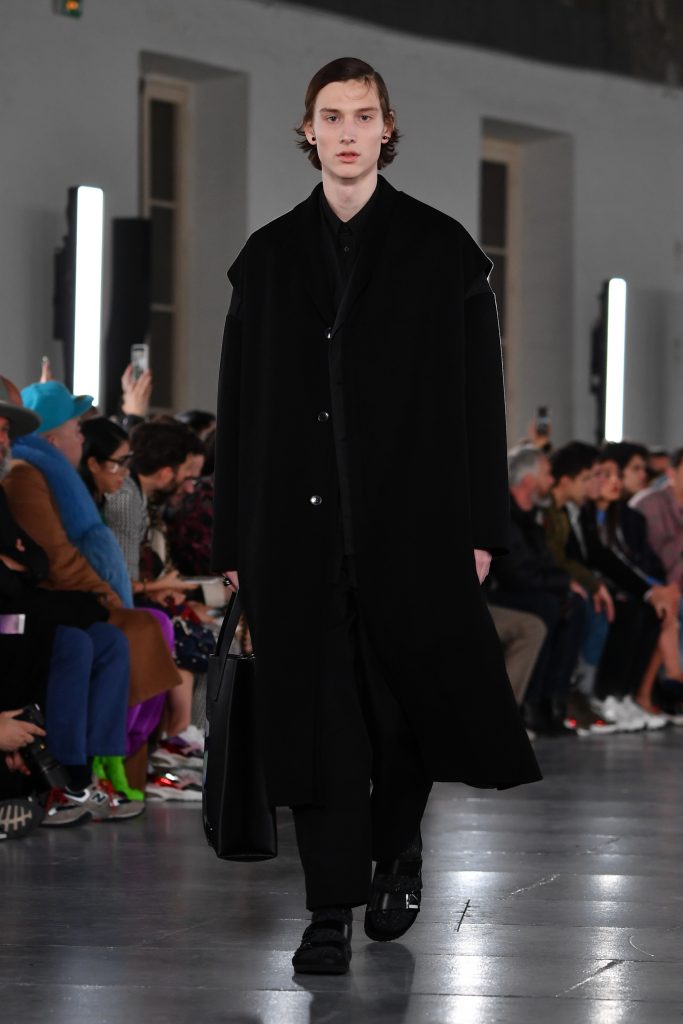 When it comes to fashion, one word seems to come to everyone's mind: collaborations. Whether it's the latest designer H&M has partnered with, or the newest pair of trainers Nike and Off White have worked on, there's no denying that these partnerships between luxury labels and well-known retailers have grown in popularity. And now, it's Valentino's time to get a piece of the pie.
During its recent runway show at the Men's Fashion Week in Paris, the Italian house debuted a new collaboration with Birkenstock, which saw creative director Pierpaolo Piccioli put his own spin on the cult Arizona silhouette. Re-designed in two different colour ways — "Valentino" red and black — and featuring a white "VLTN" logo on the sides, the slides were sent down the runway paired with tailored suits, oversized coats, and, yes, thick socks.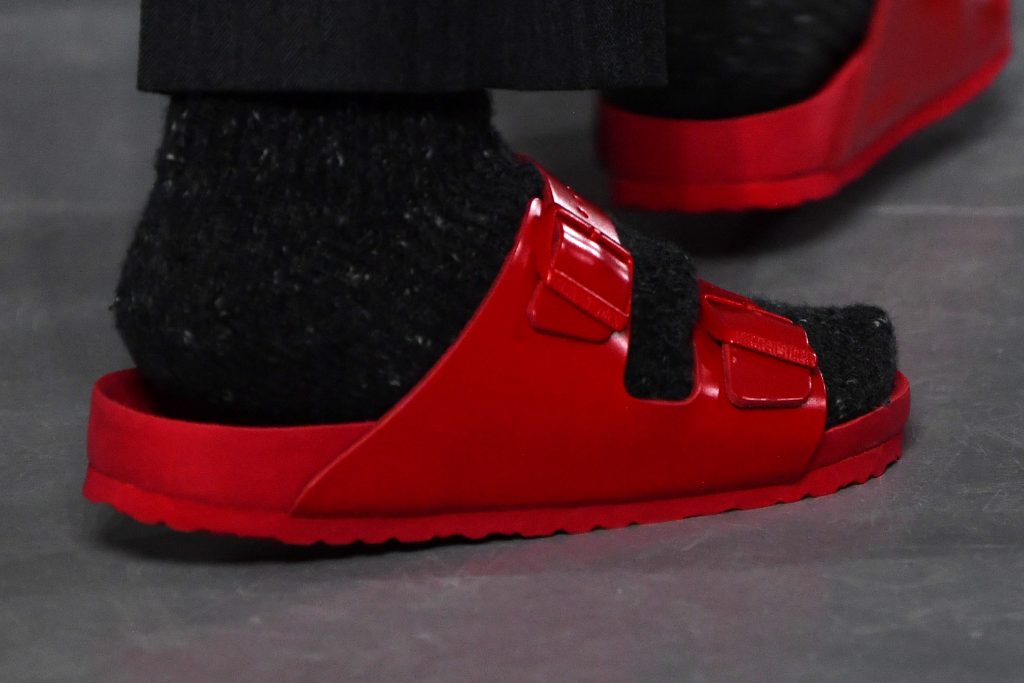 "I chose to make this collaboration with Birkenstock for the same reason people choose Birkenstock every day," explained Piccoli. "No matter what you wear, who you are, no matter your gender or social background, no matter your age, your style, no matter if you care about fashion or if you do not, Birkenstock has its own universal language. I loved the idea of approaching the DNA of our maison, represented by the individual and intimate world of Couture with something that it is so free and adaptable. To me, this is the definition of inclusivity."
Of course, it's not the first time that Birkenstock has appealed to designers. This new collaboration follows in the footsteps of the two collections previously released in partnership with Rick Owens, one of which also included a new take on the Arizona sandal.
The Valentino x Birkenstock Arizona sandals will soon be released on Valentino.com and Birkenstock.com, and will also be available in select boutiques.
---