The Nike Pro Hijab Is Officially One of the Hottest Products in the World
For the first time ever, a sporting hijab has entered the Lyst Index as the 7th hottest product of the quarter. While it feels reductive to label a hijab as a "hot fashion product," seeing that it has made it onto our list of the world's most wanted items is an exciting and important moment, reflective of the many socio-cultural changes that have been impacting the fashion industry.
First launched in 2017, the Nike Pro Hijab has seen a steady increase in searches, and demand went up 125% on Lyst over the past three months after French retailer Decathlon abandoned its plans to sell its own sporting hijab following threats and a surge of complaints from customers. The news boosted Nike's social mentions by 4,900%.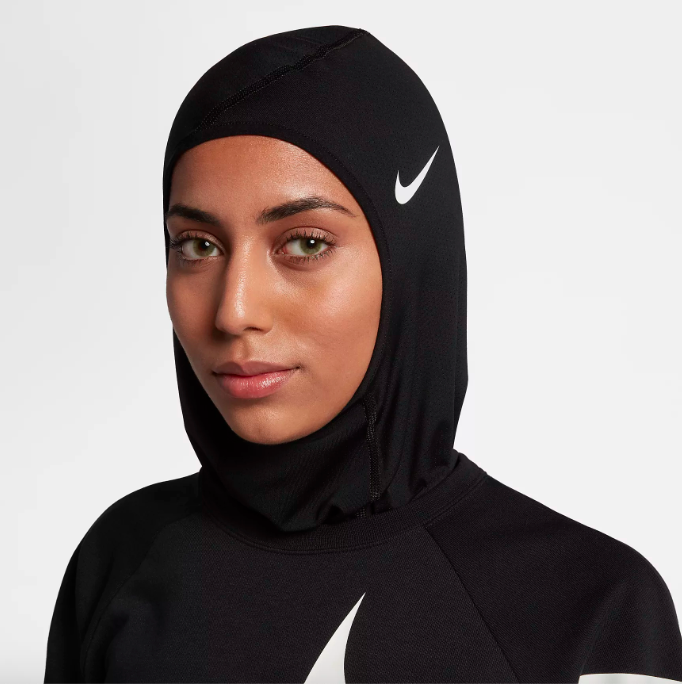 Before its initial release in December 2017, Nike spent years working on the Pro Hijab with a variety of Muslim female athletes including fencer Ibtihaj Muhammad, figure skater Zahra Lari, and weightlifter Amna Al Haddad, who all tested the product and provided the brand with valuable feedback on its numerous prototypes. "You have no idea how important this is," says Amna Al Haddad. "It's going to inspire girls worldwide to follow their passion for sports."
Amidst global political and cultural tensions, seeing the Nike Pro Hijab enter the Index as the seventh hottest product of the quarter shows that there is a need and ever-growing demand for both inclusive and diverse fashion. As proved by the latest swimsuit issue of Sports Illustrated, which features Muslim supermodel Halima Aden wearing a hijab and burkini, the industry needs to be stepping away from its typical standards of beauty. A totally inclusive approach to representation is not only important but also essential, for both customers and brands.
To learn more about who and what made the trends this quarter, take a closer look at the Lyst Index here.
---