The Fendi 'Zucca' Print is the fastest growing Fashion Logo right now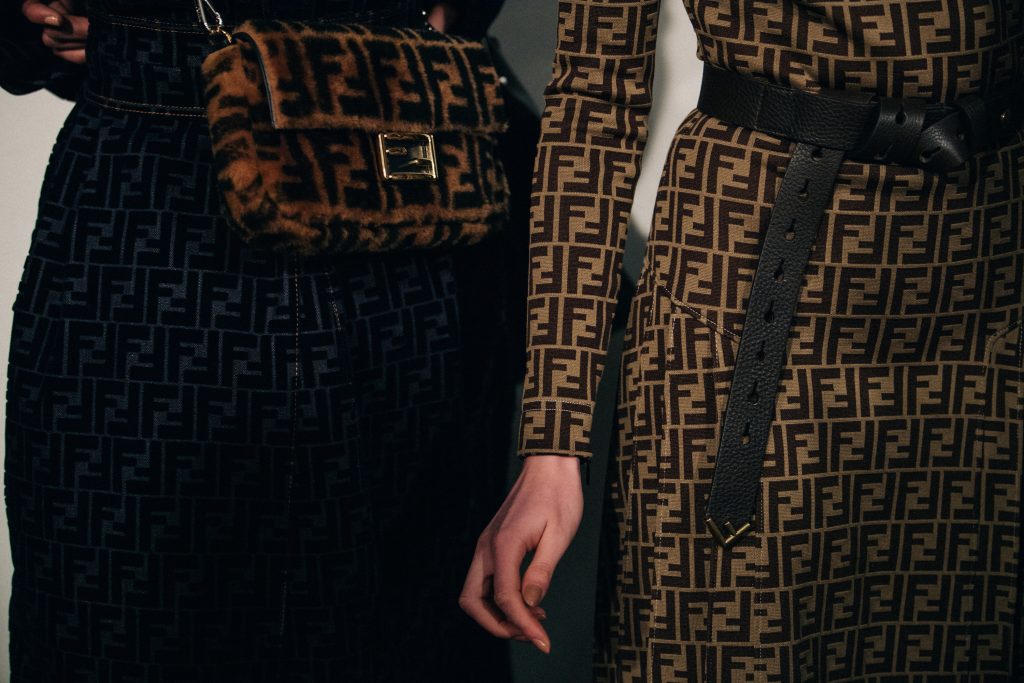 Recent data reports have confirmed Fendi's comeback as a leading Luxury global brand. The fashion house, owned by LVMH, has seen a surge in traffic over the last six months; an increase of 48% year on year. But why the sudden increase in demand for a brand that was founded ninety-three years ago?
Understanding the enormous power of Fendi's inverted Zucca print logo and it's return as a fashion emblem is key. Designed by Karl Lagerfeld fifty-three years ago – in supposedly only three seconds – it gave the brand an identity, one that was defined by high craftsmanship at the same time as being cheeky and playful. Fast-forward to the present day, still with Lagerfeld at the creative helm, and the Zucca print is back. Reintroducing it for the Spring/Summer 2018 collection, model Kendall Jenner wore a logo emblazoned cropped fur jacket while holding a matching bag down the catwalk. Safe to say all eyes were back on Fendi.
Not since the 80s and 90s has monogram print been so in demand. In the midst of this logomania celebrities understand the huge power of the inverted Zucca print; it's an emblem of the fashion elite. In February Kim Kardashian posted an Instagram photo, of her on all fours, wearing Fendi monogrammed tights with a matching top; there were over 3,000 searches the following week on Lyst and the tights sold out within days. And more recently Rita Ora wore a custom Fendi outfit on stage, triggering a 42% increase in searches for Fendi boots on the site in twenty-four hours.
However the excitement around Fendi isn't limited to tights and boots. Their monogrammed bikini was in the top ten selling items last month and searches for pre-owned Fendi products have more than doubled year on year. Clearly, at a time when logos are ruling streetwear, Fendi is reaping the benefits and growing fast to become the hottest print out there.
---