Princess Diana's Go-to Designer Wants You to Upcycle Your Clothes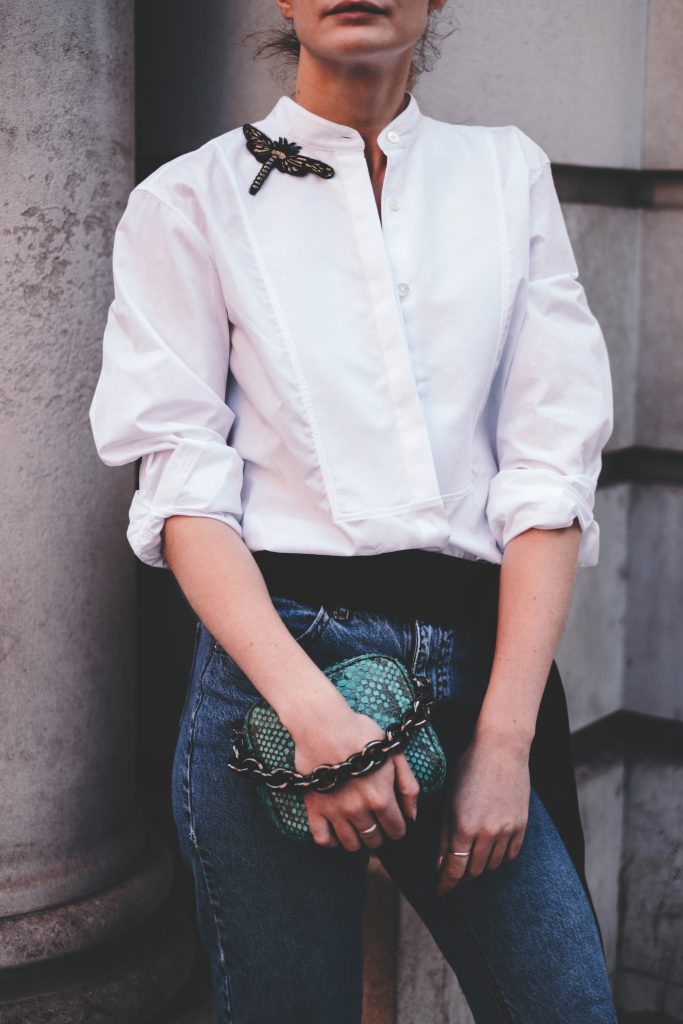 Amanda Wakeley, one of Princess Diana's go-to designers, wants you to hop on the upcycling bandwagon — and she's found the most stylish (and fun!) way to convert you to the trend. How, you ask? With old school, yet incredibly cool and beautiful moth patches.
In a world where downloading your own handbag has become a reality, the appeal of sustainable fashion is undeniable, and stronger than ever. In fact, many brands have started to put more emphasis on their sustainable materials and production techniques, and searches including sustainable related keywords — from "vegan leather" to "econyl" — increased by 47% in 2018.
So as the fashion industry is becoming more eco-conscious, with brands turning to seaweed and fungi to create new high-quality and commercially sustainable textiles, it's only natural that we should start thinking twice before discarding the pieces that we own. And if you've ever thrown something away simply because it had a hole in it, then this is for you.
Whether induced by moths, or simply a result of wear and tear, your go-to cashmere jumper, your beloved jacket, and those insanely flattering jeans all deserve a second lease of life — even when you think that it might be time for you to go your separate ways. After all, there's a reason you bought them in the first place, right?
While today's society tends to be more about fast, wear-once-and-discard fashion, the British designer — who is known for her "clean glam" aesthetic and has dressed the likes of the Duchess of Cambridge, Meghan Markle, Angelina Jolie, and Beyoncé — is here to change the way we update our wardrobes. With her Midnight Moth collection, Amanda Wakeley is making an important point: well loved pieces certainly don't need to have an expiration date. And, as it turns out, saving and reinventing them only takes a patch, a sewing needle, and some thread.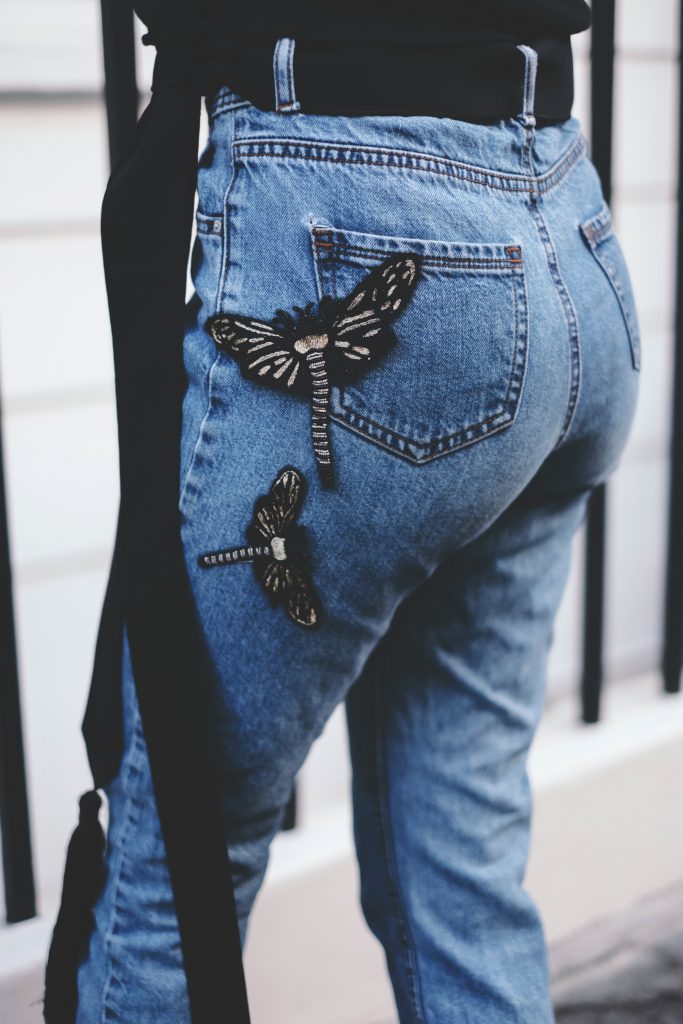 Born out of the designer's "humorous take on her own frustration when a well loved cashmere piece falls victim to a moth attack," the concept behind the Midnight Moth collection quickly went from a simple idea to a fabulous way of elevating, upcycling, and customising.
Coming in the form of beautifully intricate moth appliqués, it allows anyone to repair and customise their favourite items with rich and colourful embellishments, making each piece totally unique. Of course, this will also be a great throwback for many millennials, who, back in the day, probably spent more time choosing knee-patches than they would like to admit. But hey, it was an important decision to make!
Amanda Wakeley's moths are now available in four different colour ways, with prices starting at £75. So grab your sewing kit, because it's time to get creative.
---