The Most Stylish Sports 2018
Tennis
The look
crisp polos, bright whites, pleated skirts, tailored performance wear, tennis shoes, wristbands
Brands known for the look

Search and current demand
Fashion searches including the word 'tennis' are up 59% year on year.
Tennis skirts, tennis dresses, and men's tennis shorts are the most wanted items.
The following day after Serena Williams wore Valentino sneakers under her Valentino dress at Prince Harry and Meghan's wedding reception, searches for valentino sneakers increased by 81%.
Lyst has 3215 results for 'tennis' related items, a 15% increase in volume year on year.
Icons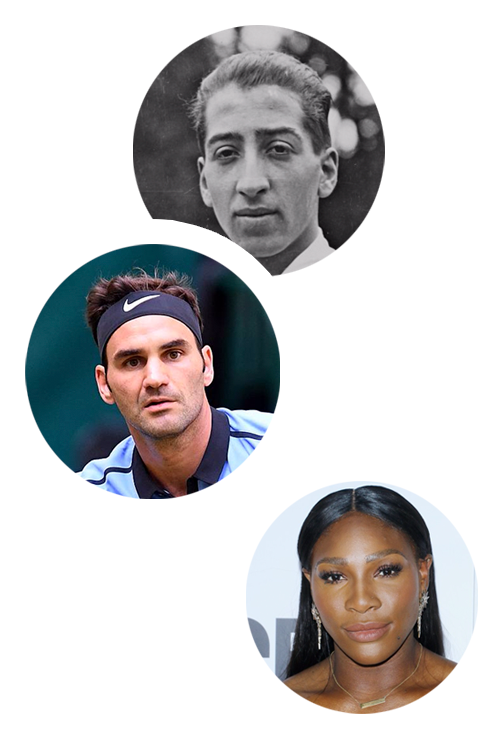 Jean René Lacoste
The French tennis player and businessman is known worldwide as the creator of the Lacoste tennis shirt, which he introduced in 1929.
Roger Federer
Known for his iconic partnership with Nike (which included his own logo), the Swiss tennis player has since jumped ships, signing a new deal with Uniqlo this summer.
Serena Williams
Redefining the boundaries between sports icon and fashion, she launched her own clothing line and is known for daring outfits on court.
2018 fashion references
Outdoor Voices new tennis capsule collection

Adidas and Palace team up for tennis collection

Phillipp Plein tennis-inspired collection at Men's Fashion Week

Ralph Lauren capsule collection inspired by the heritage of Wimbledon

Forever 21 collaboration with Wilson tennis

Virgil Abloh designs Nike 'Queen collection' for Serena Williams
As seen on
Amy Winehouse, Jesse Metcalfe and Drake.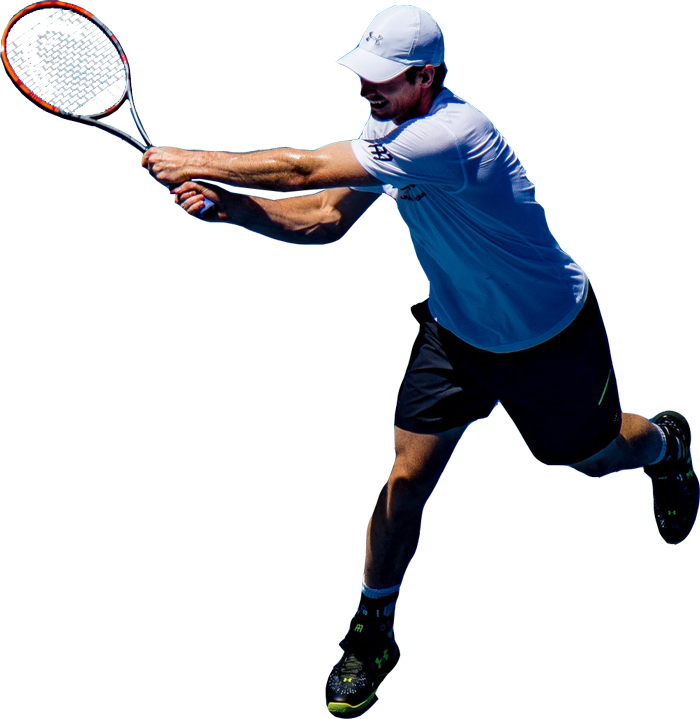 Hiking
The look
fleeces, shell jackets, anoraks, cargo pockets, chunky fasteners, hiking boots, backpacks
Brands known for the look

Search and current demand
Searches for 'hiking boots' are up 67% year on year.
The most wanted crossover fashion brands are Patagonia and The North Face. Logo pieces are driving demand.
Lyst has 3275 results for 'hiking' related items.
Icons
Bear Grylls
No man has made two-tone khaki look as cool as the British adventurer Bear Grylls. His collection of nylon jackets and palette of neutral basics prove that substance never has to be without style.
Hillary Clinton
The American Politician turned to hiking in nature after her election upset in 2017. She has since made a strong case for bringing back the fleece jacket.  
2018 fashion references
Lanvin's cargo shorts and bungee cord fastenings

Gucci and Chloe's new age hiking boots

Prada's winter fleeces

Teva's 'ugly' sandals
As seen on
Alessandra Ambrosio, Rita Ora, Zendaya and Miley Cyrus.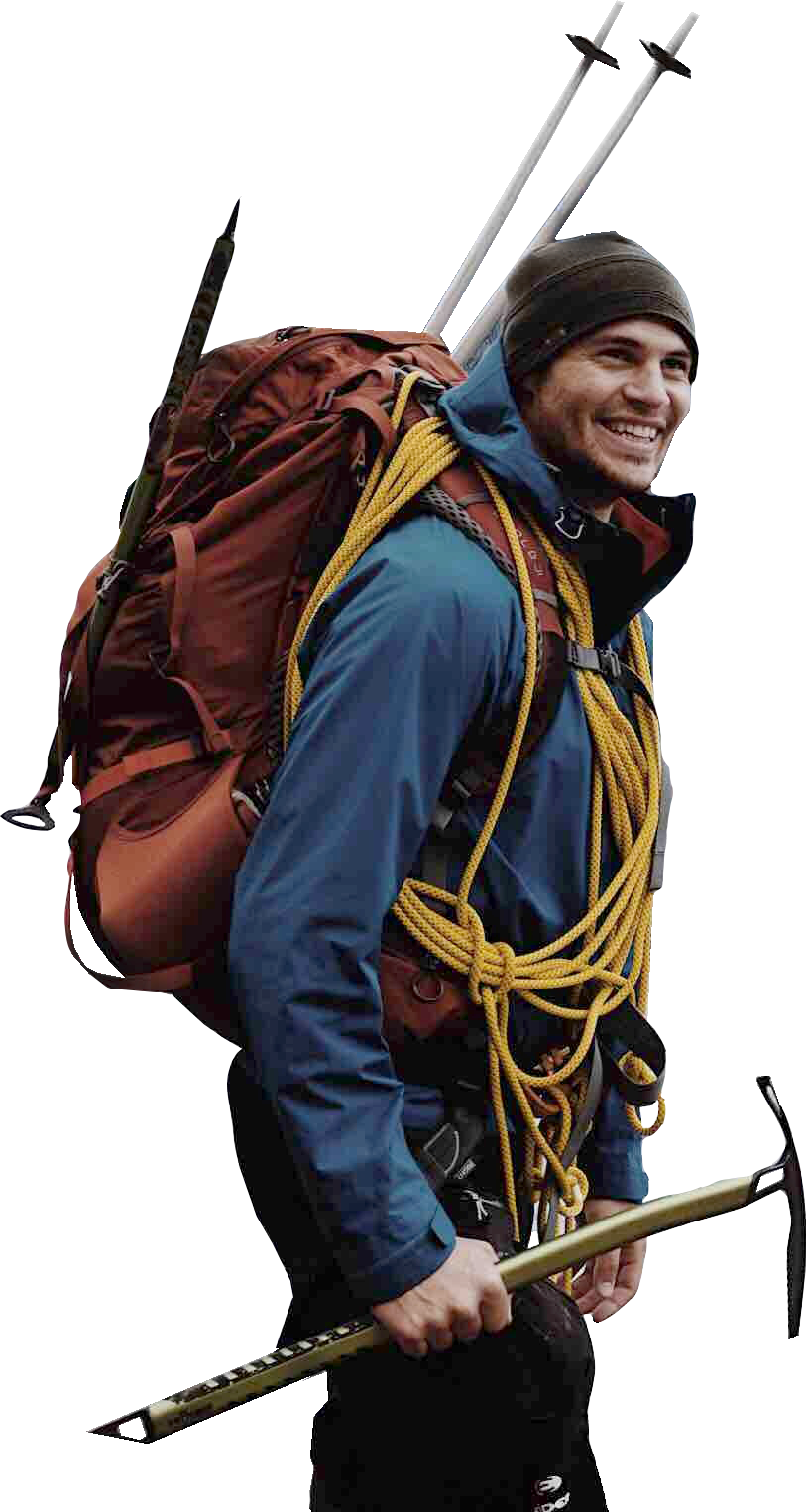 Surfing
The look
surf pro sweatpants, caps, board shorts, bikinis, wetsuits, neoprene bathing suits, bucket hats, ponchos, hoodies, surf vests, surf backpacks, flip-flops, hibiscus print, tropical patterns, statement logos
Brands known for the look
Search and current demand
Fashion searches including the terms 'surf' 'hibiscus' and 'tie die' are collectively up 45% year on year.
On average, a hawaiian shirt is being searched for every 12 minutes on Lyst.

Lyst has 2449 results for 'surf'' related items.
Icons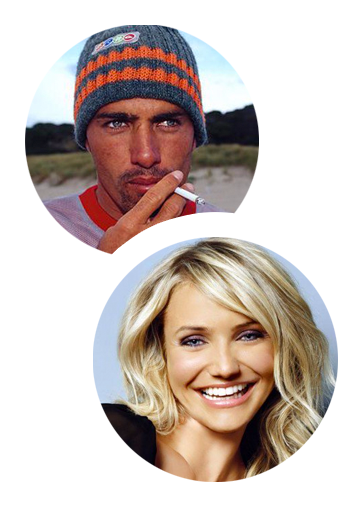 Kelly Slater
The 11 times world surf league champion, is often regarded as the most successful champion in the history of the sport. He maintains a unique sense of style that has been inspired by his peripatetic lifestyle.
Cameron Diaz
The American actress rose to fame in roles such as My Best Friend's wedding but she later became known for her surfing talents and many of her movies have been filmed in Hawaii. In the Charlie's Angel's sequel, Cameron performed her own surfing stunts.
As seen on
Lindsay Lohan, Reese Witherspoon, Georgia May Jagger, Gerard Butler, David Beckham and sons.
2018 fashion references
Surf-style hibiscus prints featured in the Gucci, Coach, Baja East,

Fenty Puma

, and Michael Kors shows

Kim Jones' last show as artistic director of Louis Vuitton menswear was surf-inspired, with models in Hawaiian shirts carrying surfboards

Vionnet x Marc Quinn sustainable surf 2018 collection

Billabong partnership with Iggy Pop for surf, punk-influenced Spring 2018 collection

Rip Curl collaborates with Tits Up to create capsule collection of co-branded swimsuits and t-shirts

Chanel, Michael Kors, MSGM and Ralph Lauren all displayed tie-dye in their spring and fall 2018 collections

Chunky shell necklaces made an appearance at the Prada men's spring/summer spring 2018 show and are now trending as a statement women's accessory
Basketball
The look
oversized vests, mesh, high top sneakers, long line shorts, three quarter length basketball leggings
Brands known for the look

Search and current demand
Fashion searches including the word 'basketball' are up 20% year on year.
Exaggerated, oversized sportswear styles are increasing in popularity.
Lyst has 2830 results for 'basketball' related items.
Icons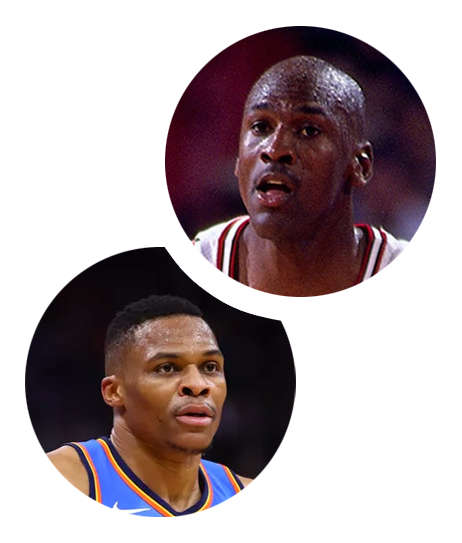 Michael Jordan
The former American basketball player forever changed the future of athletic footwear with his partnership with Nike. Instantly recognizable, the cultural impact of Air Jordans reached far beyond basketball.

Russell Westbrook
The basketball player was the first to be awarded winner for Best Style at the NBA's 2018 Awards Ceremony.

2018 fashion references
Adidas' Crazy Boost You Wear sneakers

Victoria Beckham partnership with Reebok to design a collection inspired by ex-Lakers basketball icon, Shaquille O'Neal

Bristol Studio x Adidas collection dropping this November

New Balance relaunching basketball category, with Gordon Hayward

LeBron James and Nike teamed up for Harlem Fashion Row Style Awards
As seen on
Jourdan Dunn, Rihanna, Jay Z and 50 Cent.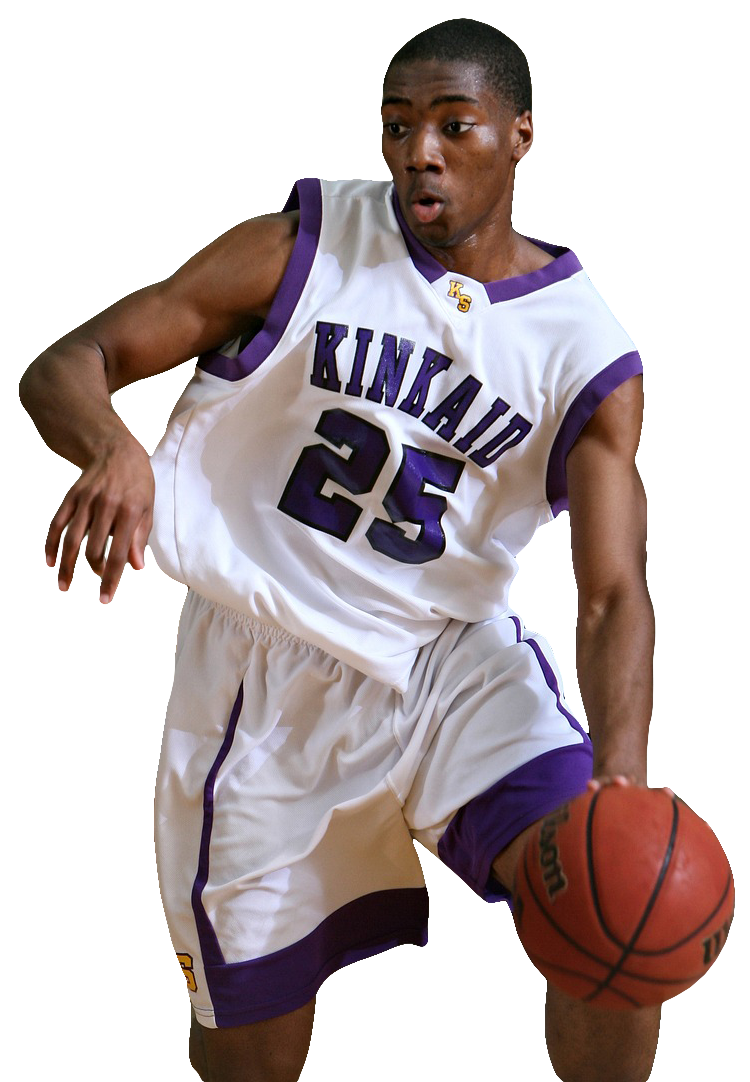 Skateboarding
The look
skate shoes, cult brand T-shirts, jeans, khakis, over shirts,caps,beanies, skate deluxe backpacks
Brands known for the look
Search and current demand
Cult skate brands Supreme and Palace are the driving force behind the industry's obsession with streetwear and its hype culture.
Searches for 'skater tees' and 'skate shoes' combined are up 47% year on year.
Lyst has 1463 results for 'skate' related items.
Icons
Rob Dyrdek
The entrepreneur and former American professional skateboarder has since turned his time to acting, producing and even appearing as a reality TV star. The eternal skaterboy, he is rarely seen without a cap and hoodie.
Tony Hawk
The OG skater of our time, he helped transform skateboarding into a global culture, inspiring a generation of skate icons to merge street culture with athletic wear.

2018 fashion references
Vans partnership with Van Gogh Museum

Ikea launched its first skateboard, as part of a series of furniture and clothing items influenced by street culture in Southern California

Vans launches 'Girls Skate India' campaign 

Ishod Wair collaborates with Nike to release Nike SB Dunk Low, featuring mismatched colours
As seen on
Jaden Smith, Selena Gomez and Cara Delevingne.
Soccer
The look
casuals, terrace style, retro team shirts, stripes, football scarves
Brands known for the look

Search and current demand
Searches for 'football scarves' and 'soccer scarves' collective are up 89% up from this time last year, potentially due to World Cup fever.
Searches for 'waistcoats' surged during the World Cup due to the 'Gareth Southgate effect'.
Fashion searches using the words "football" and "soccer" are up a massive 340 per cent year on year.
Lyst has 2084 results for 'football/soccer' related items.
Icons
David Beckham
Everyman's sports hero and Calvin Klein pin-up, the former soccer/football star has transformed his sporting career into a luxury fashion empire.

Christiano Ronaldo
Cristiano Ronaldo is considered one of the best footballers/ soccer stars of our generation. With 139 million followers on Instagram, he's a powerful fashion influencer for the brands he chooses to champion.

As seen on
Drake, Lady Gaga, Justin Bieber and Rachael Wang.
2018 fashion references
Burberry's collaboration with Gosha Rubchinskiy; a limited edition collection inspired by 90s soccer/football and youth culture

Japanese designer Yohji Yamamoto designed Real Madrid's UEFA Champions League kit

House of Holland and Versace's collections featured soccer/football shirts and intarsia football scarves

Héctor Bellerín's appearance at London fashion week earlier this year

David Beckham's appointed role as ambassadorial president of the British Fashion Council

Martine Rose's 1990s-inspired sports kits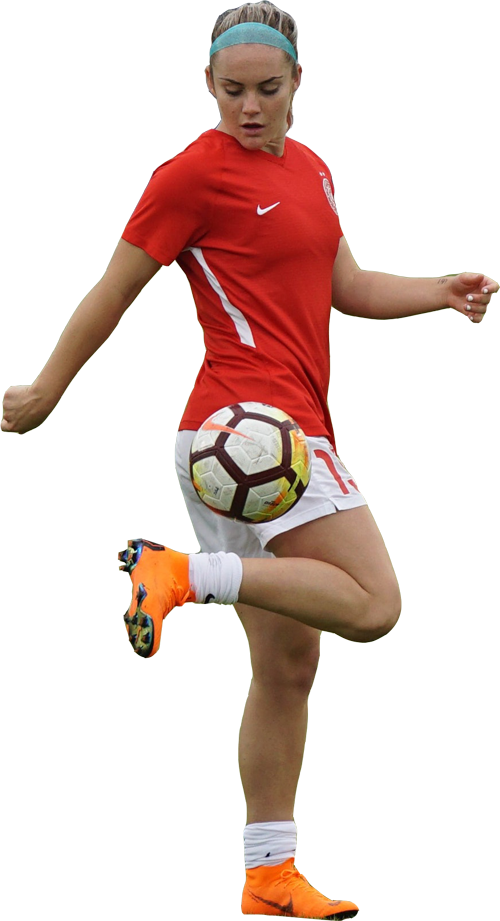 Cycling
The look
lycra, cycling shorts, cycling padded shorts, windproof jackets, gloves, cycling jerseys
Brands known for the look

Search and current demand
Searches for 'cycling shorts' and 'bike shorts' are up 75% year on year.
Searches for 'neoprene' items have increased by 41% since this time last year.
Lyst has 538 results for 'cycle' and bike related items.  
Icons
Bradley Wiggins
Wiggins is often referred to in the media as the most decorated British Olympian. The Bradley Wiggins effect has seen people copy the Team GB cycling champion's iconic 'mod' style.
Lance Armstrong
At the height of his championship cycling career, Lance Armstrong was the face of Nike's huge global Livestrong campaign. A doping scandal meant he was later dropped by his sponsors.
As seen on
Matt Damon, George Clooney, Patrick Dempsey and Jennifer Aniston.
2018 fashion references
Bradley Wiggins launch of the new "Le Col by Wiggins" clothing brand

Mark Cavendish launches CVNDSH- Specialised clothing collection

Naomi Campbell striding down the catwalk in a pair of world champion-esque white cycling shorts at the spring/summer 2018 "Off-White" show

Male models wearing lycra at the Fenty Puma By Rihanna Runway 2018

Kourtney Kardashian's breakout Coachella moment wearing lime green Yeezy season 7 cycling shorts

Dua Lipa wearing cycling shorts over a moon print bodysuit in Tokyo
Yoga
The look
athleisure-wear, leggings, sports bras, loose jersey, bright yoga mats
Brands known for the look

Search and current demand
Searches for 'athleisure' have skyrocketed over the past few years.
Searches for athleisure items peaked in 2017 and this summer, searches for athleisure are still 40% higher than they were 2 years ago on Lyst.
Lyst has 3728 results for 'yoga' related items.
Icons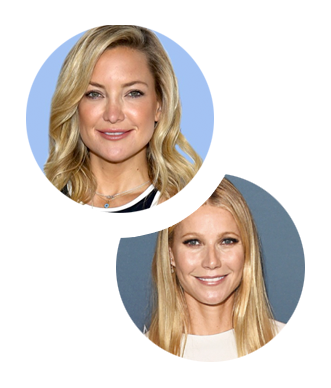 Kate Hudson
The American actress, author and businesswoman, is a yoga fanatic – she has even her own activewear line, Fabletics.
Gwyneth Paltrow
Hollywood's most holistic starlet, is founder of the health and wellness empire Goop.
As seen on
Jessica Biel, Jennifer Aniston, and Matthew McConaughey, Justin Timberlake, Meghan Markle and Kate Middleton.
2018 fashion references
Emilia Wickstead first activewear collection

Serena Williams'  athleisure and yoga line

Adidas new recycled ocean plastic yoga wear collection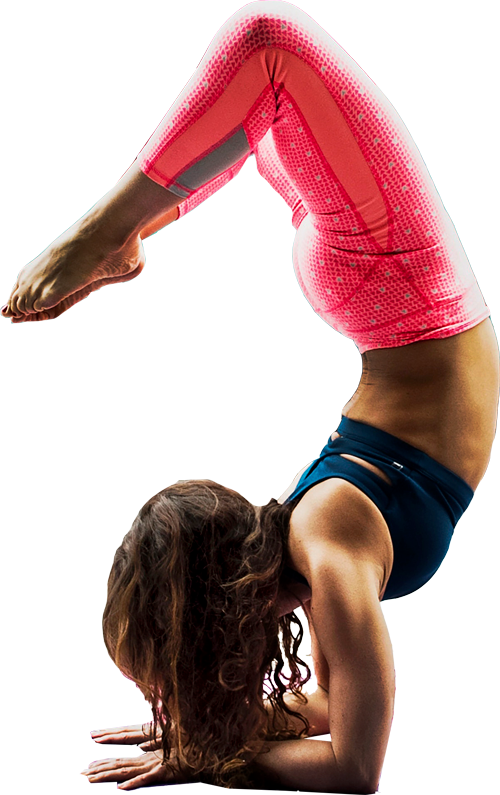 Dance
The look
leotards, tulle, leg warmers, ballet slippers, bloch classic sneakers
, , , , .
Brands known for the look

Search and current demand
Demand for tulle and tutu skirts has risen, with searches up 77% in the past 6 months.
Lyst has 677 results for 'dance' related items.
Leotards are the most sought after dance item currently with over 1000 searches per week worldwide.
Icons
Misty Copeland
Misty Copeland has won a lot of firsts, including being the first African American principal dancer for the American Ballet Theatre. Proving that the worlds of fashion and dance are intrinsically linked, she has since become a Broadway leading lady; an Under Armour spokeswoman and is a regular on best-dressed lists.
Sergei Polunin
The Ukrainian ballet dancer and model abruptly quit in 2012 but came back with a bang after featuring bare chest in Hozier's "Take Me To Church" video. The four minute solo went viral and the rest was history.
As seen on
Catherine Zeta-Jones, Emily VanCamp and Patrick Swayze.
2018 fashion references
Erdem's costumes for the Royal Ballet

Wayne McGregor collaborates with fashion brand COS

Sophia Webster's Fall 2018 collection was all about dance

Jacquemus makes the La Bomba collection dance, unveiled in September at Paris Fashion Week

H&M Summer/Spring collection inspired by urban grace and intrinsic minimalism of Japan, presented at Paris Fashion Show 2018

Men's Fashion Week Fall 2018 in London featured ice-dancing, considered to be a preview for the 2018 Winter Olympics

Rag and Bone skipped runway show, showcasing its spring collection with a dance video titled "Why Can't We Get Along?"

Christian Combs and Quincy Brown took in the dance display for the debut of Christian Louboutin's performance sneakers
Skiing
The look
thermals, gloves, waterproof trousers, snow boots, turtlenecks, puffer jackets, neck gaiters
Brands known for the look

Search and current demand
Searches for ski related items are up 43% year on year.
Skiing is the most expensive of the ten sports to shop for. The average spend on a piece of skiwear is £360 / $457.
More skiwear searches come France than anywhere else in the world.
Lyst has 746 results for 'ski'' related items.
Ski inspired fashion items include: Ski jackets, ski trousers, ski gloves, scarves, beanies, thick socks, thermals.
Icons
Bode Miller
Olympic Skier Bode Miller made his first foray into fashion by partnering with Luxury skiwear brand Aztech Mountain as their Chief Innovation Officer.
Lindsey Vonn
The world-champion alpine skier has been included in Sports Illustrated's Fashionable 50 and has even launched her own signature collection with Under Armour.

As seen on
Gwen Stefani, Madonna, Kim Kardashian and Kanye West.
2018 fashion references
Chanel launched Coco Neige, a ski line

Norman Foster and Rapha cross country ski-wear collaboration

The US Team's Marvel inspired ski line at the Winter Olympics

Moncler partnered with Simone Rocha to present a collection at Milan Fashion Week that featured pink down jackets