Love It or Hate It, Brooches Are Making Big a Comeback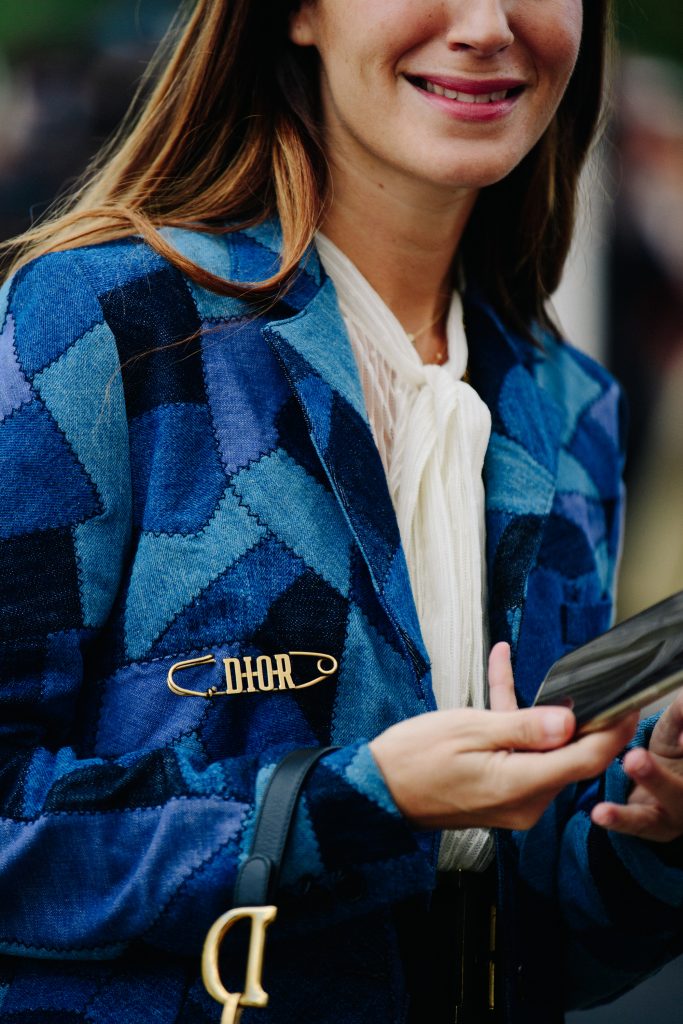 Growing up, I remember rummaging through my great-grand-mother's jewellery box and finding brooch after brooch. Sometimes decorated with pearls and other colourful gems, sometimes plain, brooches were an integral part of her outfits, and I quickly started to think of them as accessories only ladies from her generation would wear. But now, it looks like this old-fashion piece of jewellery is enjoying quite the renaissance, and it's all thanks to the millennial generation — me included.
Today, while no outfit would be complete without ear cuffs, layered necklaces, and delicate rings à la Meghan Markle, it seems brooches have become the latest jewellery trend, with online sales on Lyst going up by 88% in the last year alone. Worn by both royalty — think the Queen and Kate Middleton — and street style stars — think New York socialite Olivia Palermo — brooches are now being used just like any other accessory, appearing on lapels, jumper sleeves, and even waistbands.
Of course, this renewal in interest has also been noticed by designers, who have been reintroducing brooches on the catwalk and selling them alongside their other star accessories. Maria Grazia Chiuri, for example, used brooches in Dior's latest Haute Couture collection, and they were also present in Hedi Slimane's latest menswear collection for Celine, as well as in Versace's menswear show.
In fact, luxury brooches are a hot commodity right now, with online searches for Saint Laurent brooches going up 500% in the last year, and searches for vintage Chanel brooches going up over 5,000% in the last 90 days.
Whether this new found interest in brooches is due to a love of bling, to the nostalgia that's been taking over the fashion world, or to a desire for more practical accessories, I know my great-grand-mother would be pleased to see them back in style. And, judging by the 16.3 million people who talked about brooches on social media in the last year, they are here to stay.
---