Barack Obama's Fashion Influence Reaches New Heights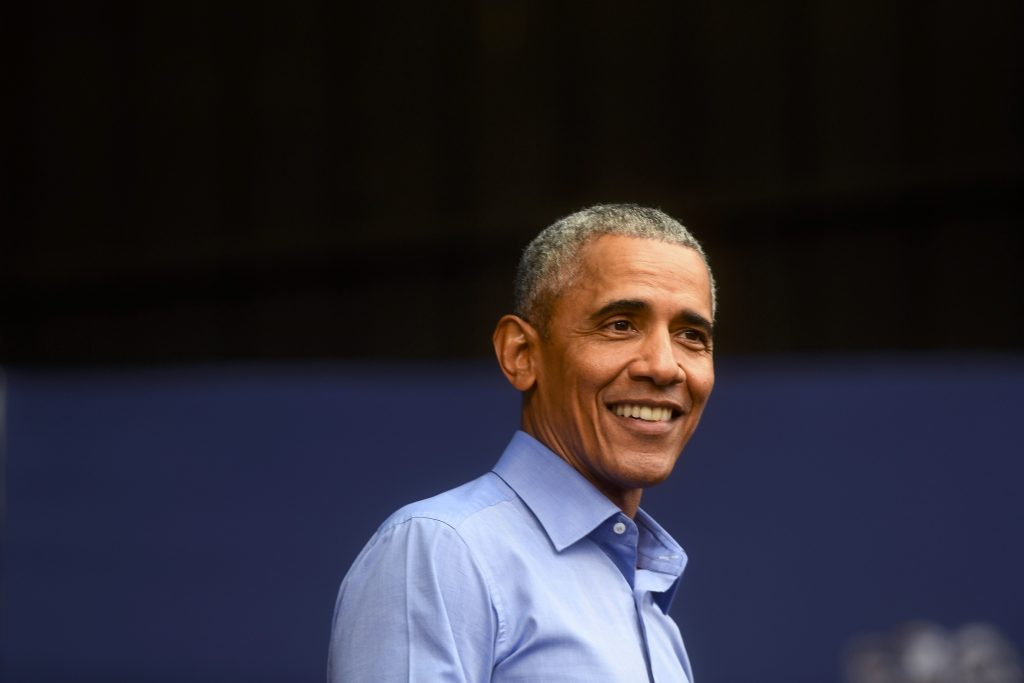 When it comes to celebrity fashion influencers, former First Lady Michelle Obama definitely fits the profile; she did, after all, break the internet and make Balenciaga's holographic thigh-high boots go viral back in December. But as it turns out, her husband and former US President Barack Obama might be about to steal her fashion crown.
In the 48 hours following his appearance at a college basketball match, online searches for his black Rag & Bone bomber jacket have gone up by over 5,000%, sparking hundreds of searches on Lyst. Customised with the number "44" embroidered on his left sleeve — which likely represents the fact that he was the 44th President of the Unites States — Obama's jacket was the true star of the game, being responsible for a 171% rise in social mentions in just two hours.
According to Marcus Wainwright, the founder and chief brand officer at Rag & Bone, Barack Obama's jacket was made towards the end of his second term. "I hadn't forgotten about it, but I wasn't necessarily waiting [for it to appear]," Wainwright told GQ. "I wasn't expecting him to wear it in public. I thought maybe he's wearing it on the weekends or at home. I was hoping that he was wearing it."
While the Rag & Bone founder said that he isn't expecting any uptick in sales due to the fact that Obama's jacket is a one-off, searches for the brand's bomber jackets are already up 29% on Lyst. But it's perhaps not totally surprising, and Wainwright's words explain it best: the former President "looked pretty fucking cool" in his jacket.
---