Asymmetrical Jeans Are the New Trend That's About to Take Over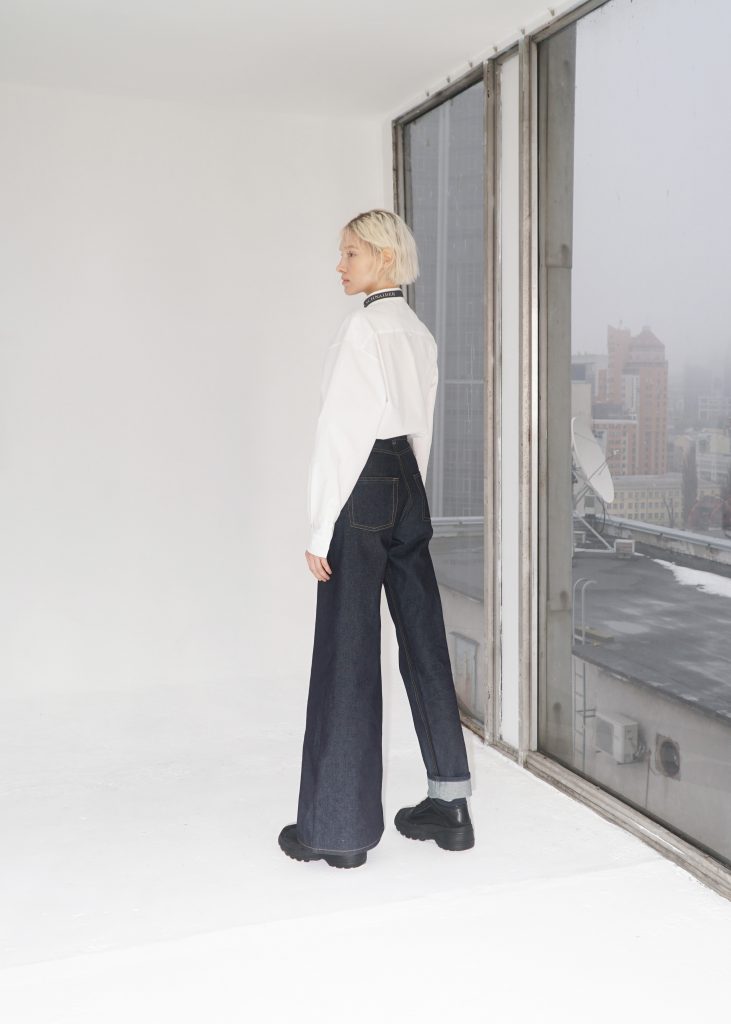 Curious denim trends that make you stop and stare are nothing new. From Opening Ceremony's detachable jeans to Topshop's clear-knee mom trousers, Vetements' front-to-back zipper, and YAJUN's double denim, the past few years have been full of wild and wonderfully weird creations that have led to extensive press coverage and started countless debates on the internet. And now, it's Ksenia Schnaider's turn to make people talk.
Following from its Bella Hadid-approved Denim-Denims, the Kiev-based label — which was created by the designer family duo Ksenia and Anton Schnaider in 2011 — has come up with a new take on jeans that's bound to make a few waves in the industry: the asymmetrical jeans.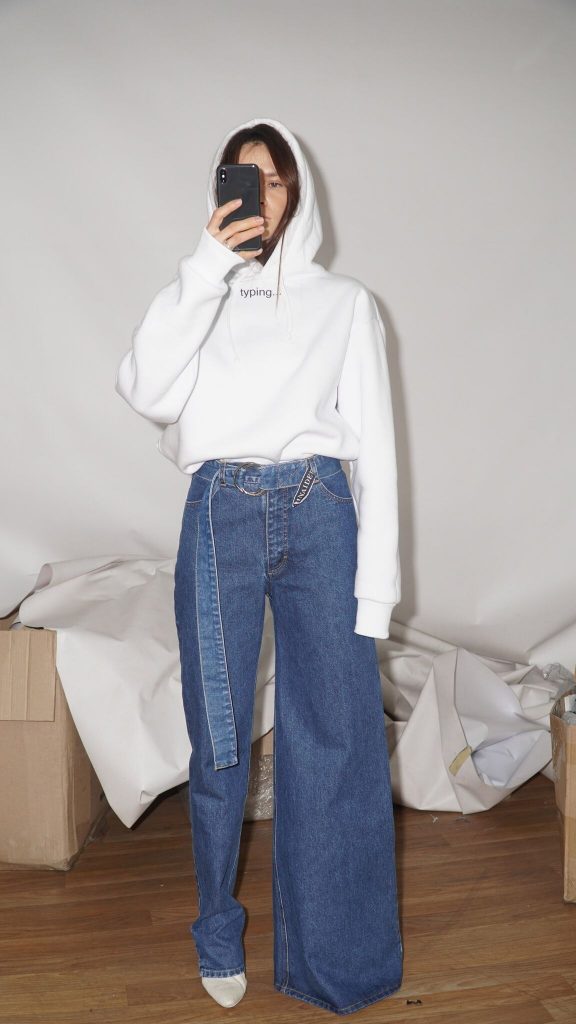 Retailing at $377 (£293) and based on two of the brand's best selling models — a pair of wide-leg jeans and a pair of high-waisted mom jeans — this funky denim creation almost didn't come to life.
"My partner, Anton Schnaider, said that it was too crazy and no one needs jeans like this, so I abandoned this idea for a couple of seasons," Ksenia explained to Vogue. "But a few months ago, I realised that at least one person needs such jeans — me!"
While she admitted to only have worn them in her studio, she did explain that she would keep it simple when the moment came to show them to the world. "They are crazy enough, so I think other items should be all-time classics."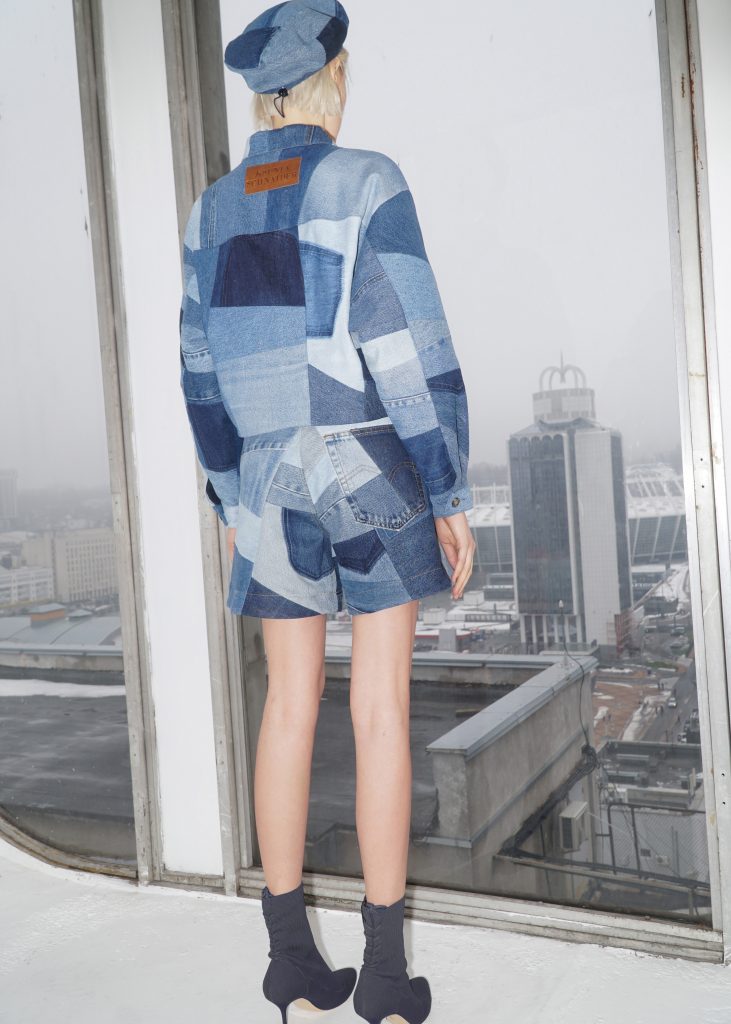 So, what's next for this hot brand, which was awarded the Sustainable Fashion Brand of the Year by the Ukrainian Fashion Week Committee in 2018? Well, Ksenia and Schnaider are about to launch their Pre-Fall 2019 collection in Paris — and for this new season, they decided to have fun and take their upcycling game one step further.
Sourcing woven left-overs from Rito, the largest Ukrainian knits manufactory, they have created a line of colourful dresses and sweaters. They also developed a new Patch Pattern for their denim collection, which is made from denim left-overs they managed to get their hands on.
Sustainability is definitely hot right now: brands like Veja and Allbirds have seen an important growth in search on Lyst for their environmentally friendly footwear over the last quarter, and we'll be tracking demand to see how far this trend goes.
---