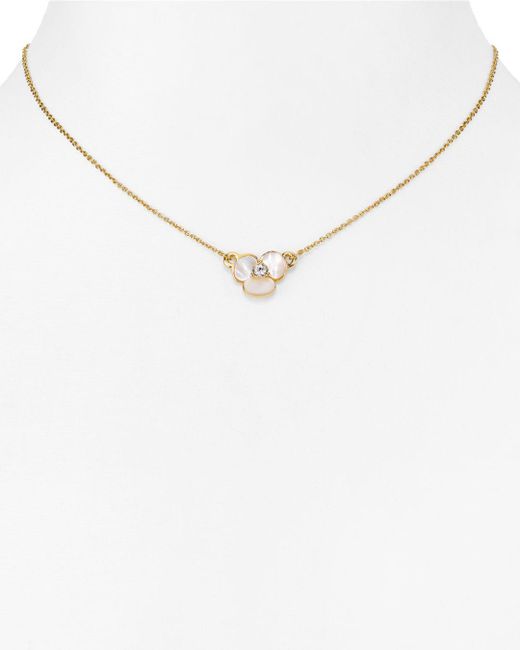 Women's Metallic Kate Spade Mini Floral Pendant Necklace
All shipping & returns info
Free shipping with Bloomingdale's on orders over $150.01.
Product details
14"l with 3" extension. Lobster clasp closure. 0.5" pendant drop. 12k gold-plated base metal/glass/mother-of-pearl. Color: metallic
From Zappos
Disco Pansy Mini Pendant
This Kate Spade New YorkTM pendant is so delicate and sweet. It can be worn to charm any style with an understated, classic appeal. Gold-tone mixed metal. Epoxy flower pendant with crystal stone in center. Lobster claw clasp with charm accents. Measurements: Chain Circumference: 15 in Adjuster Length: 2 in Pendant Height: 1 2 in Pendant Width: 1 2 in Weight: 0.14 oz.
From Country Attire
Mini Pendant Necklace
Kate Spade Mini Pendant Necklace - Cream/clear Kate Spade.