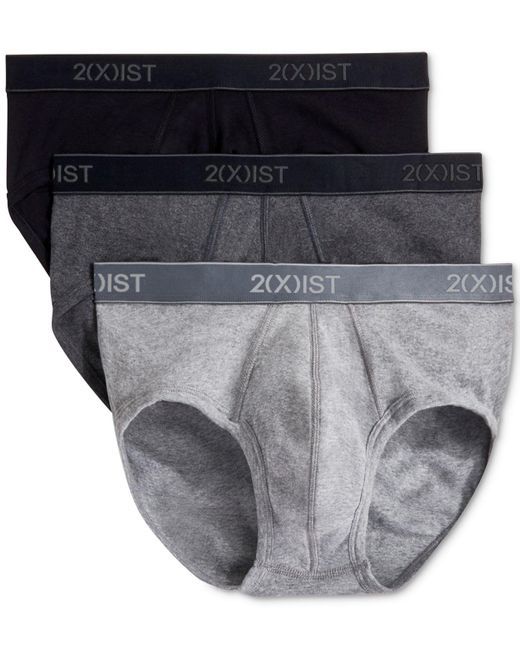 Black Men's Cotton Briefs, 3 Pack
Product details
For the man who wants support without sacrificing comfort: A three-pack of the Essentials Contour Pouch Brief from 2(x)ist in soft cotton with seamless sides and back. 2(x)ist Essentials Contour Pouch Brief in Three-Pack. Logo waistband. Original 2(x)ist contour pouch. Seamless sides and back. Rise hits at hip. All cotton. Machine washable. Colour: black
From Bloomingdale's
2(x)ist Cotton Contour Pouch Briefs
Low-rise jeans and other designs virtually require these no-show briefs, now available in a power pack of three from 2(X)IST. Logo waistband. Contoured pouch for support. Three different colors in pack. Cotton. Machine wash.
From Gilt
2(x)ist Pack Of 3 Contour Pouch Briefs
Color/pattern: Black. Inseam approximately 31in. Measurement was taken from a size medium and may vary slightly by size. 100% cotton. Machine wash.