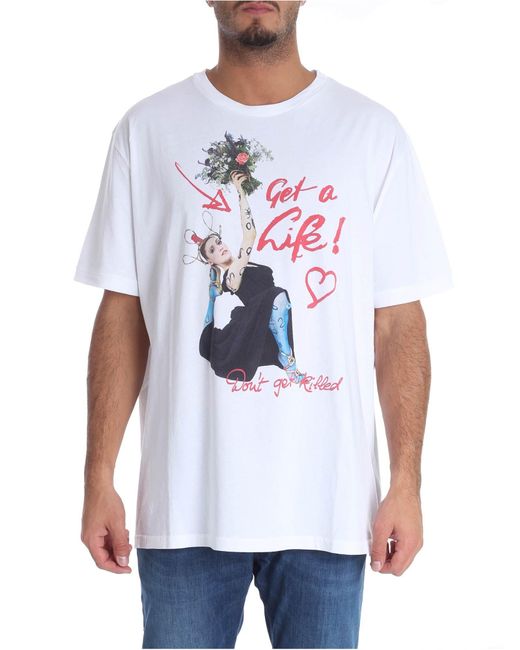 Men's White 'don't Get Killed' T-shirt
Details
White cotton 'Don't Get Killed' T-shirt from Vivienne Westwood featuring a crew neck, short sleeves and a print to the front. Material:Cotton. This item may not be on sale in France, UK, Italy, Belgium and Switzerland. Color: white
From Harrods
Get A Life T-shirt
Vivienne Westwood - Indicative of Vivienne Westwood's activist roots and anti-climate change manifesto, this short sleeve T-shirt is emblazoned with 'Get A Life' and 'Don't Get Killed' slogans. Crafted in chemical-free organic cotton, it will bring a rebellious edge to weekend denim.
From YOOX
T-shirt
Jersey, print, solid color, round collar, short sleeves, no pockets, small sized. 100% Cotton.
From The Clutcher
Get A Life White T-shirt
Made in Portugal.