Feb 2022
Haute Grunge
With Robert Pattison's Batman inspired by Kurt Cobain, 'Super Grump' t-shirts seen in Coach, and Courtney Love releasing her first solo album in 18 years, it's undeniable that grunge fashion is back. The Great Resignation and the hustle culture backlash has brought back the slacker look, and Bella Hadid, Jonah Hill and Pete Davidson are champions of a messier, moodier, 'pyjamas as daywear' type of glamour.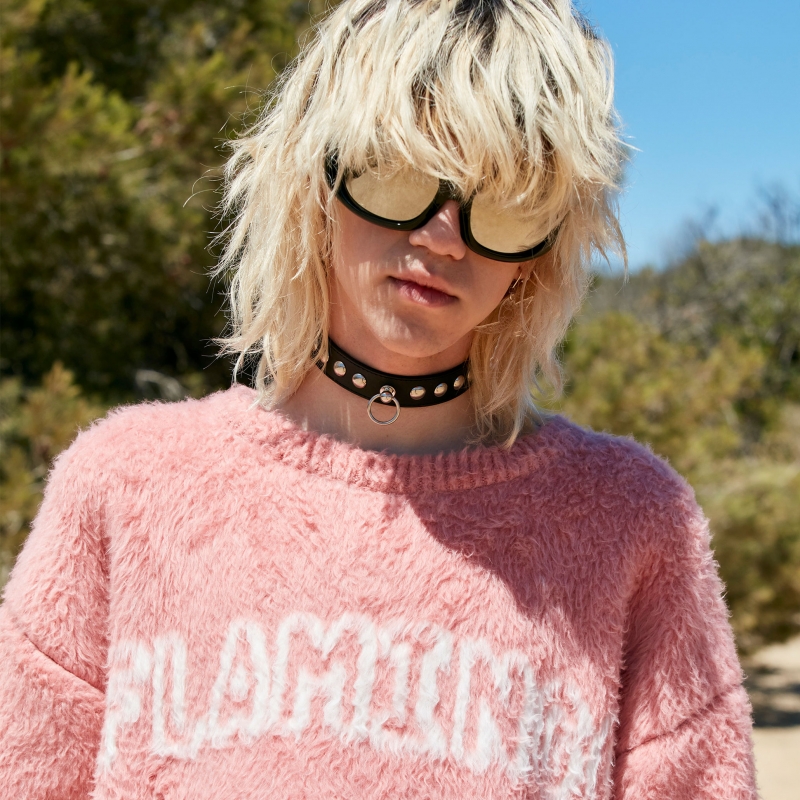 200%
Increase in searches for plaid shirts in January.

69%
Rise in searches for men's chunky knitted cardigans in December 2021.
"The Grunge aesthetic is probably feeling more relevant to people now as in general, as a society we are are less confined and restricted in terms of style - there's an unleashed sense of freedom and discovery with trying new clothing. Today, I feel there is more openness in being into multiple genres within music, too. On someone's playlist you may find Beyonce next to Nine Inch Nails; we're not as restricted as we once were by labels, in terms of defining ourselves by what we listen to.

There could be a yearning for the pre-internet days within the 90's grunge aesthetic, too. In terms of band t-shirts, I wear them because I adore the bands, but I also do love the art-work that comes specifically from that era, and that's where my heart is in terms of music."

– Sammi Jefcoate, Founder & Creative Director at Ārdēo
Creator's P.O.V.