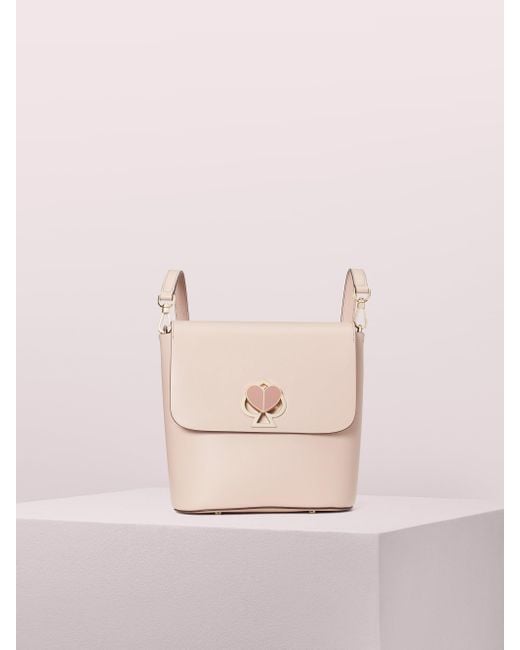 Women's Pink Make It Mine Small Customizable Backpack
All shipping & returns info
Free shipping with kate spade new york.
Details
This Petite Customizable Backpack Is An Ideal Base For Your Personalized Design: The Smooth Italian Leather Comes In A Range Of Timeless Colors, It Becomes A Crossbody By Just De- And Re-Attaching The Straps For Extra Wearability, And You Can Swap Out The Straps, Flap And Heart Twistlock For A New Look In A Flash. That'S The Beauty Of Our New Make It Mine Collection: Choose As Many Of Our Easy-To-Use Snap-On Flaps And Clip-On Straps (Available In Colorful Glitter, Metallic Leopard, Faux Shearling For Example) As Your Heart Desires. Then, Punctuate It With An Enamel Or Metal Twistlock, And Say Hi To The Bag Of Your Dreams. Color: pink
From kate spade new york
Make It Mine Small Customizable Backpack
This petite customizable backpack is an ideal base for your personalized design: the smooth italian leather comes in a range of timeless colors, it becomes a crossbody by just de- and re-attaching the straps for extra wearability, and you can swap out the straps, flap and heart twistlock for a new look in a flash. That's the beauty of our new make it mine collection: choose as many of our easy-to-use snap-on flaps and clip-on straps (available in colorful glitter, metallic leopard, faux shearling for example) as your heart desires. Then, punctuate it with an enamel or metal twistlock, and say hi to the bag of your dreams. Kate Spade Make It Mine Small Customizable Backpack, Pale Vellum. Leather.