Womens Zadig & Voltaire Shoes
The last word in sheer extravagance and affordable luxury? We'll give you two words. Zadig & Voltaire. The brand has an edgy new-wave approach to urban-luxe design, mashing up pop culture and streetwear with the highest quality luxurious materials and impeccable expert craftmanship. The latest footwear collections from Zadig & Voltaire dish up a rich and delicious mix of bubble spike boots, embossed trainers and metallic sandals aimed at the fashion leaders rather than the fashion followers.
The name comes from the Voltaire novel 'Zadig or Destiny'.
The brand is aimed at affluent customers.
56 establishments are now in operation worldwide.
The brand launched a record label in 2008.
New menswear and kids ranges have recently been launched.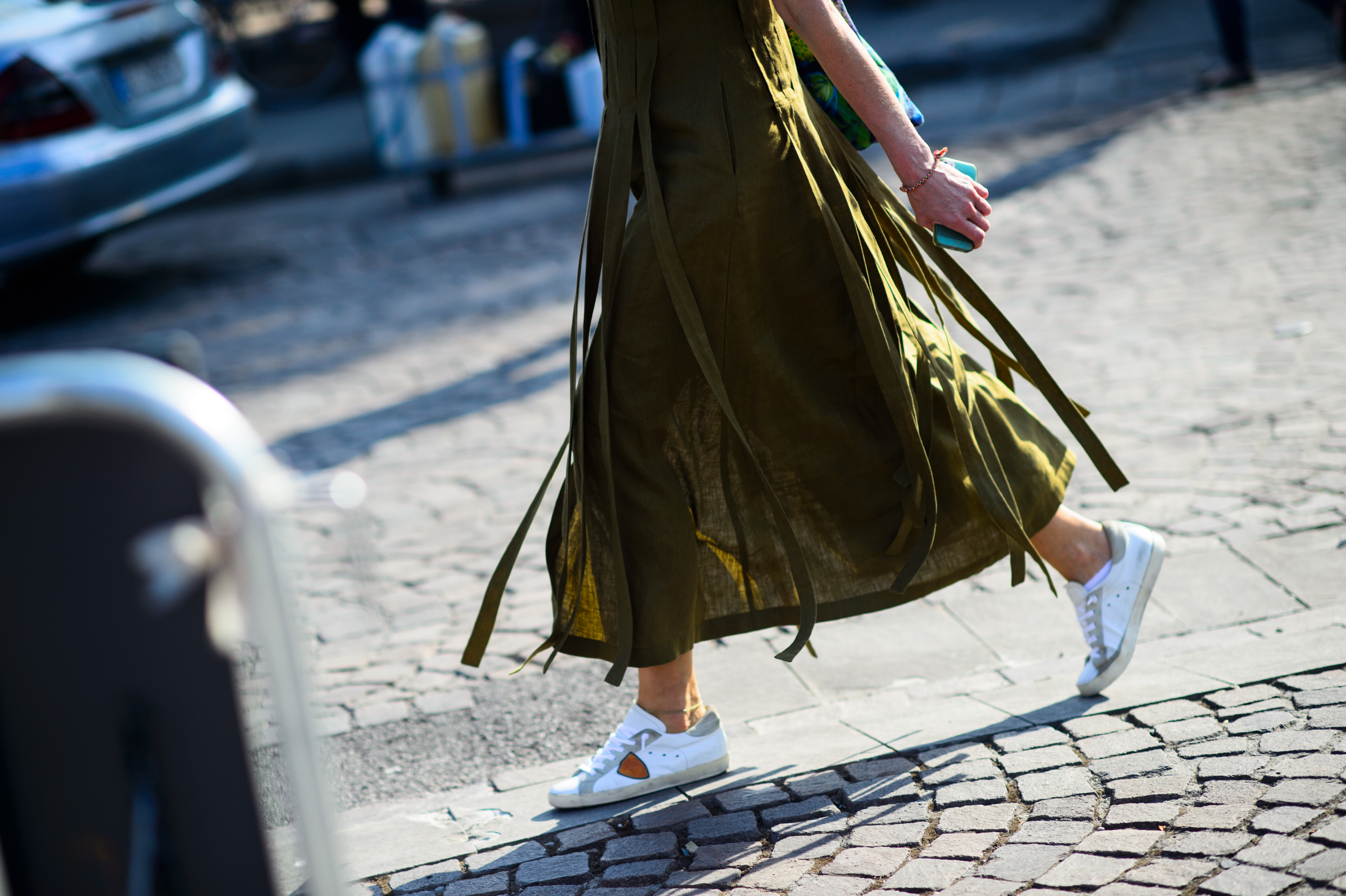 History of Womens Zadig & Voltaire Shoes
Fashion clearly runs in the blood of Zadig & Voltaire. The company was founded in 1997 by French designer Thierry Gillier who is actually the grand-nephew of Andre Gillier, a co-founder of French luxury fashion house Lacoste. Very much targeting the high-class end of the market with lavish clothes collections and footwear, the price tag may sometimes seem a little high but you can rest assured that only the very finest materials and most luxurious production techniques are employed when crafting new pieces from Zadig & Voltaire. Expanding out from its origins in Paris, the brand is now making dramatic waves in the international market, with stores and boutiques popping up across Europe, America, and Hong Kong.
Current shoe collections
BUBBLE SPIKE BOOTS: Produced from 100% sheepskin, these vintage boots feature logo-branded eyelets and stud decorations.
WHITE STARS SNEAKERS: Gorgeous white sneakers from Italy with star motifs and metal-tipped laces.
LEATHER HI-TOPS WITH GLITTER: Add a dash of genuine glam with these shimmering sneakers crafted from coated leather.
GREEN MOLLY BOOTS: Soft suede boots for the ultimate first step into luxurious comfort.
LAUREEN ROMA BOOTS: Effortlessly stylish boots from the high-class fashion house, featuring skull beads, metal wing decorations and washed leather heel.
Famous people wearing Zadig & Voltaire Shoes
Actress Eva Longoria has long been a fan of Zadig & Voltaire and has regularly been snapped in the brand. Keira Knightly has also been spotted relaxing on a film set wearing Zadig & Voltaire, while other names to have been captured in the luxury range include Martha Hunt, Sarah Michelle Gellar, Katie Holmes and Gig Hadid. Hailey Baldwin was also recently napped rocking a pair of Zadig & Voltaire boots.
Similar brands
YEEZY: Snake printed ankle boots, thigh-high boots and more fresh designs from Kanye West.
RED VALENTINO: Quietly eccentric and refreshingly urban new footwear range including stilettos, stud booties, and gorgeous velvet-heeled sandals.
PROENZA SCHOULER: Exquisite tailoring matched with streetwear cool from the acclaimed New York designers.
OFF-WHITE c/o VIRGIL ABLOH: Mirrored ankle boots, tennis sneakers, and vibrant espadrilles in the new Off-White collections.
MINA PARIKKA: Hopping mad designs with bunny rabbit ears and pom pom tassles from the world's most quirky and loved designer.