Vic Matie shoes aren't just a refreshing illustration of empowering feminine design. With a rich Italian heritage dating back over 40 years, you can rest assured that Vic Matie footwear is meticulously crafted to perfection and will stand the test of time. Under the creative vision of Silvia Curzi, the new bold and experimental creations are engineered to challenge your expectations with strong and beautiful designs for the contemporary stylish woman who won't compromise on quality.
The Vic Matie label was launched in 1987.
It's the premium label of Italian footwear giant Linea Marche.
Silvia Curzi is now the creative director for Vic Matie.
The first boutique opened in Milan in 2011.
Sister labels include O.X.S and Aketohn.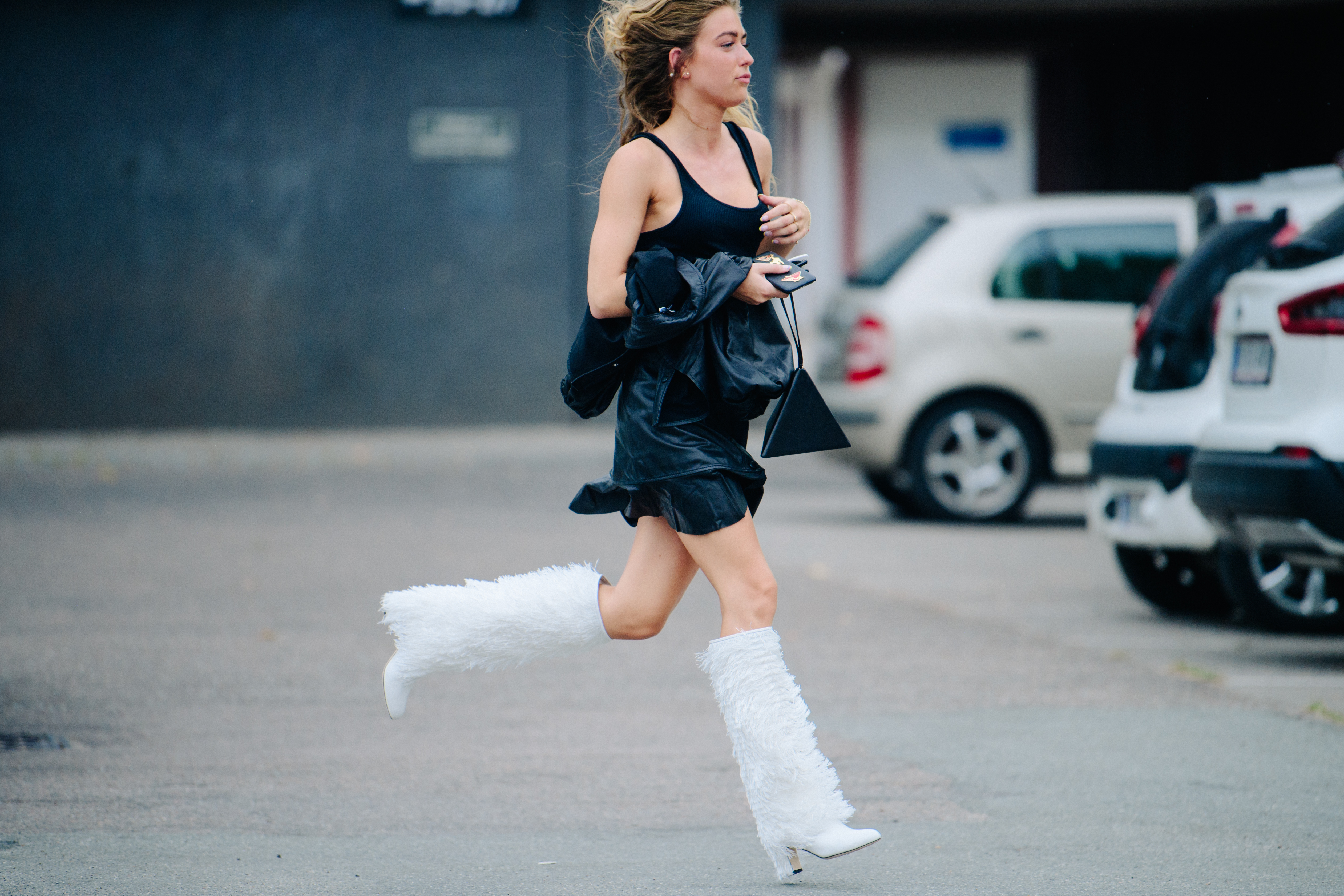 History of Womens Vic Matie Shoes
The story of Vic Matie begins with the story of the Linea Marche shoe factory which was set up in 1972 in Piticchio in the Italian province of Ancona. The factory was originally built to produce high-quality safety shoes and work boots, but Linea Marche moved into fashionable footwear at the beginning of the 80s. Setting up design labels such as O.X.S, Aketohn and O.X.S Rubber Soul, it's fair to say that when Vic Matie was launched in 1987, it was clearly the leader of the Linea Marche fashion pack and the flagship design label under which the high-end luxury footwear ranges are crafted. The range is rooted in experimental creativity and fine Italian craftmanship, and goes from strength to strength under the guidance of Silvia Curzi, the daughter of the Linea Marche president Renato Curzi. With new dedicated boutiques now opening for the first time, Vic Matie is still very much an authentic 'Made in Italy' brand at heart.
Current shoe collections
ANKLE SHEEPSKIN BOOTS: Crafted in the very heart of the Italian footwear industry, these black leather boots from Vic Matie feature sheepskin fur and logo decoration.
BLACK SHOES WITH LAPIN FUR: Gorgeously comfortable formal leather shoes with fur interior and suede upper.
METALLIC SILVER ANKLE BOOTS: Stunning futuristic ankle boots in metallic silver with hammered leather upper and rear zip.
BROWN POINTY BOOTS: Elegant thigh-high leather boots with suede upper and rubber sole.
SUEDE CUISSARD BOOTS: Powerfully feminine boots crafted from Italy's finest leather with suede upper and silver metal decorations.
Famous people wearing Vic Matie Shoes
Singer Kelly Clarkson was wearing Vic Matie heels during her performance on the season finale of talent show 'The Voice', while Levin Ramblin was sporting Vic Matie shoes at the premiere of her movie 'Isolated'. Disney star Ashley Tisdale has been spotted wearing Vic Matie Lug Sole Velcro Sandals, and actress Genesis Rodriguez was looking good in Vic Matie shoes on the cover of Cosmopolitan En Espanol.
Size guide
Check any available size guide for your shoe choice with your supplier to guarantee a perfect fit for your feet.
Similar brands
BALDININI: The inventors of the modern mule unveil their latest gorgeous footwear collections for the future.
DOLCE & GABBANA: Sensual femininity and exotic designs from the award-winning luxury Italian fashion house.
JIL SANDER: Jil Sanders is back in the creative driving seat of her own company and has revealed her latest lines of beautifully simple footwear.
VETEMENTS: Outlandish heels in the shapes of lighters and stacks of coins. Check out the new playful designs from Vetements.
PROENZA SCHOULER: Gorgeous tailoring fused with urban cool from the celebrated New York footwear company.