You can't get much more distinctive than a pair of Vetements heels. The fun-loving French fashion house has been whipping up a frenzy on social media with their funky footwear. The very concept of a 'heel' has been given an extravagant twist and turned on its foot, with the traditional heel design making way for outlandish statements and off-kilter shapes. Join the Vetements buzz and take a look at the playful new pieces including python effect lighter heels, passport-textured leather knee boots, and fresh sporty collaborations with Reebok.
Vetements is French for 'clothing'.
The footwear range is famous for quirky heels.
Vetements was a finalist for the coveted LVMH prize.
The brand is known for a 'tongue-in-cheek' approach to design.
Vetements are collaborating with Reebok on new footwear ranges.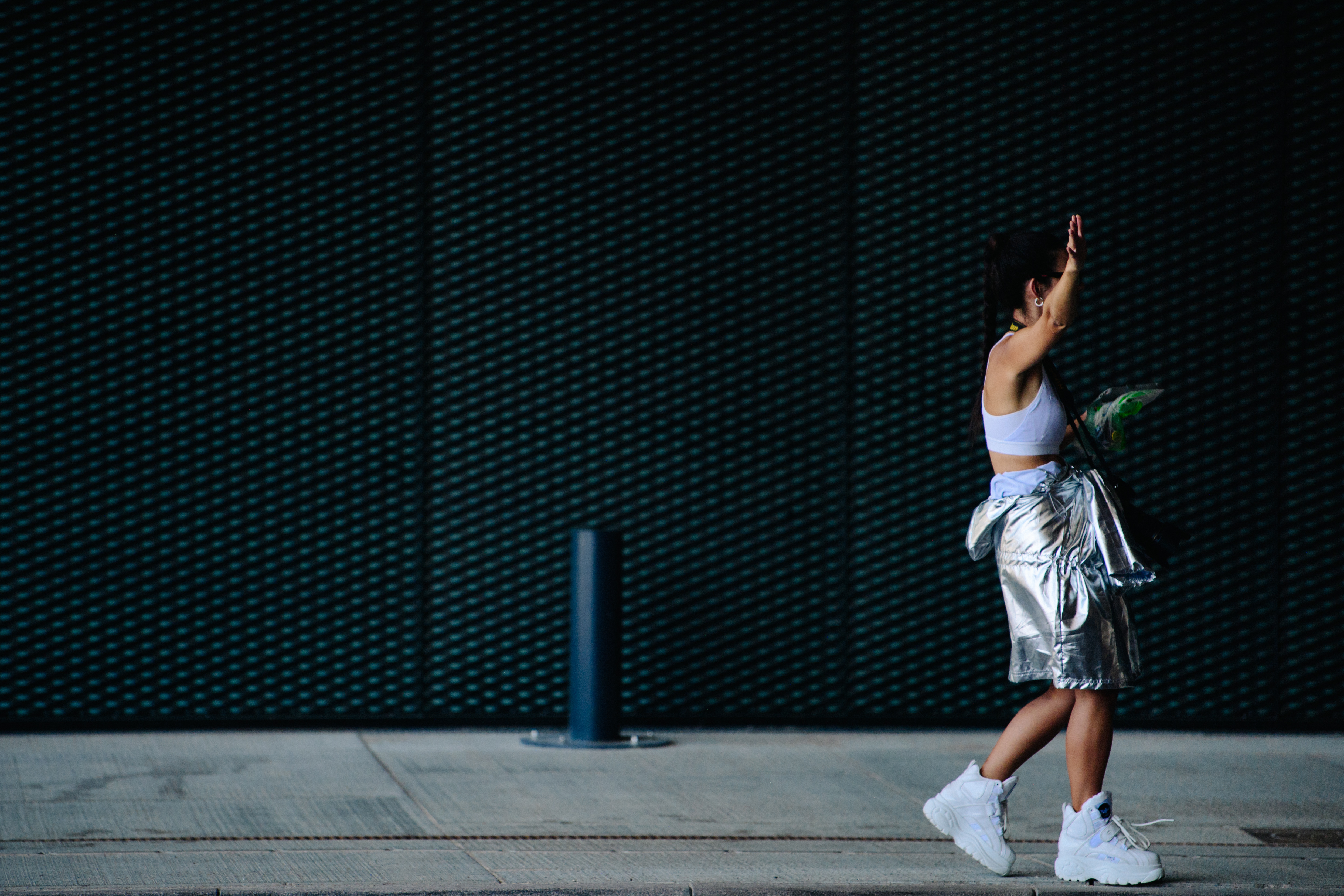 History of Womens Vetements Shoes
The French clothing and footwear brand Vetements was formed very recently in 2014 by a collective of designers led by the brothers Demna and Guram Gvasalia. Demna is believed to be the lead creative designer and is very much the face of the business, with Guram taking on the role of CEO (or in his brother's words "Everything I can't do, he does.") However, the rest of the design collective are largely shrouded in mystery which is perhaps quite fitting for such a quirky and playful brand who appear to have sprung from nowhere to swiftly take the entire industry by storm. The footwear range has caused a sensation on Instagram, thanks to the mischievous designs and the very distinctive heels which are often crafted into unusual shapes such as lighters or stacks of coins. Vetements is also currently making waves with their new collaborations with global sports giant Reebok. The results of the creative partnership include new takes on the sock sneaker trend and the debut of the 'Reebok Pump Genetically Modified Shoe'.
Current shoe collections
PYTHON EFFECT LIGHTER-HEEL LEATHER ANKLE BOOTS: Stunning leather boots with black python effect and blue lighter-shaped heel.
X REEBOK STRETCH-KNIT SNEAKERS: From the latest collaboration with Reebok, check out these sneakers inspired by the legacy of the sports giant.
WHITE FLORAL WRAP PUMPS: Beautiful rose-print floral pumps with signature quirky heel and pointed shape.
GEISHA COIN ANKLE BOOTS: Influenced by traditional Japanese styles, these dramatic boots feature a heel constructed of a stack of coins.
RACE PRINTED EMBROIDERED CANVAS PUMPS:Truly dynamic pumps with rubberized race prints, lightning bolt designs, and stick-on-patch-effect containing frank and fun messages.
Famous people wearing Vetements Shoes
The fashion media recently cooked up lively debate on a "shoe-down" between Rita Ora and Rihanna. Both were spotted in the same month sporting Vetements stretch boots with lighter-shaped heels, and critics were pondering over which celebrity pulled off the look best. Meanwhile, Taylor Swift is clearly in love with her new Vetements over-the-ankle boots, having been regularly seen in them while out and about, and also wearing them in almost every shot of a recent spread in Vogue magazine. Kylie Jenner was happy to share a picture on Instagram which showed off her super-chunky Vetements sneakers, while Georgia May Jagger was wearing Vetements platform boots at the Sunglass Hut Event. Vetements has even made it into The White House, with Kim Kardashian West wearing the brand during a presidential meeting with Donald Trump.
Size guide
Sizing of shoes may vary, check with your supplier if you're unsure about which size to select for your Vetements heels.
Similar brands
BALDININI: Growing international and success hasn't taken away the heart of this defiantly local Italian footwear company.
DOLCE & GABBANA: Contemporary elegance and sensual design in every perfectly constructed stitch.
JIL SANDER: Refreshingly clean and simple designs from the celebrated fashion designer from Hamburg.
VIC MATIÉ: The premium label from the legendary Linea Marche empire, leading the way in high-end luxury fashion.
PROENZA SCHOULER: Super-soft combat boots, curved heel pumps, sturdy chunky booties and more.