Womens Roberto Festa Shoes
As Roberto Festa himself puts it, a great shoe is not just a nice design, it's a crucial part of your wardrobe which is meant to be worn and used. The sophisticated and exquisite fashions of Roberto Festa are already turning heads and growing a bigger presence on the international stage, but the root of this company's budding success is the devotion to absolute quality and expert Italian workmanship. Festa's latest collections include sparkling stilettos, eccentric sandals, and glamorous heels.
Roberto Festa was founded in 2008 in Milan.
The brand is focused on supreme quality of shoe production.
The small start-up now employs more than 150 people.
200,000 pairs of shoes are produced per year.
Roberto Festa is now sold in more than 50 countries.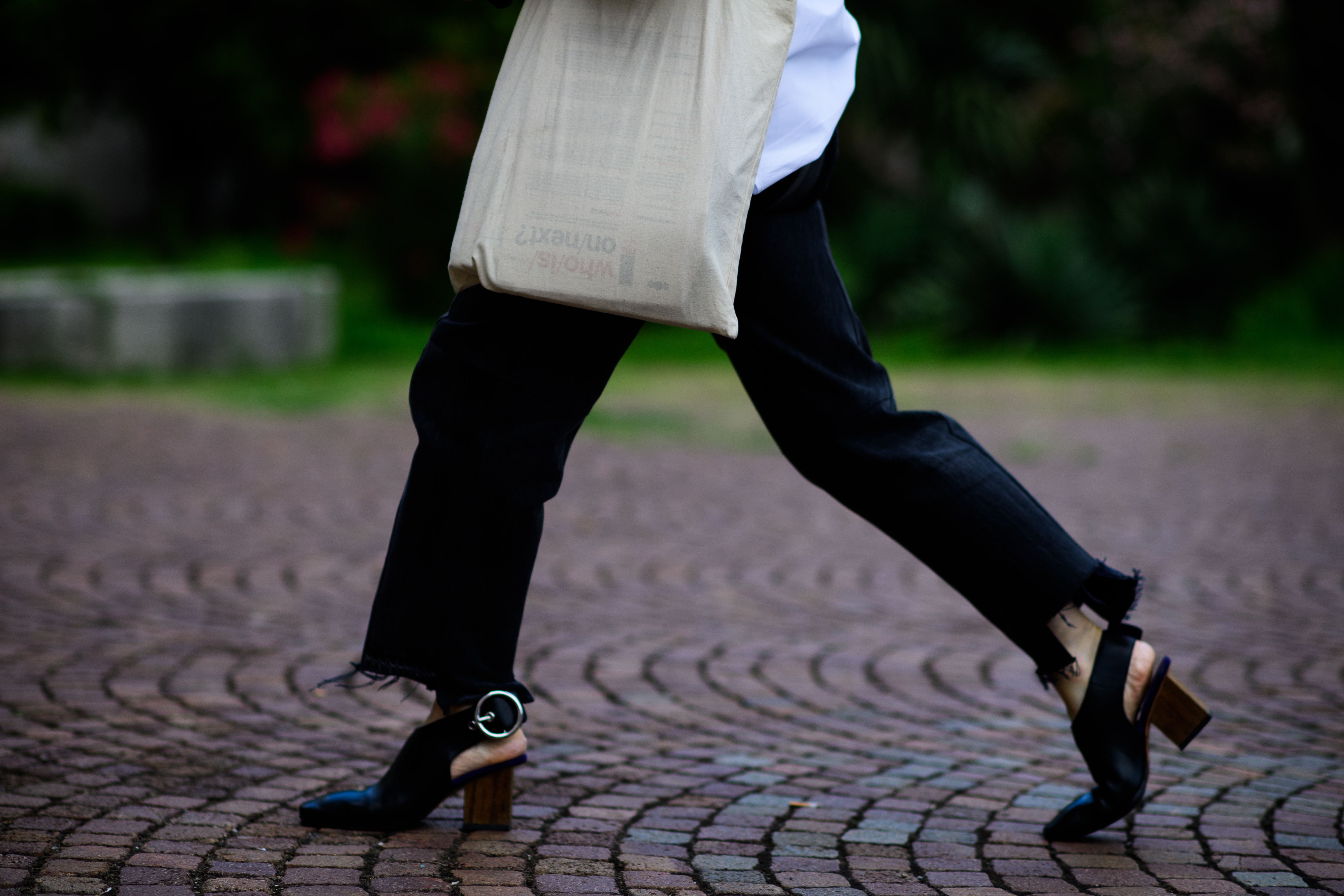 History of Womens Roberto Festa Shoes
Although the brand was launched relatively recently in 2008, Roberto Festa had decades of experience in working in some of the biggest Italian fashion houses of all time before setting up his own label. Festa is a man who has dedicated his working life to the meticulous details of superior shoe production and is driven by the ambition of providing the finest quality shoes in Italy. The relatively small business has significantly grown with every passing year, and Roberto Festa shoes are now showcased across the five continents, in over 50 different countries. The brand looks set to grow even bigger over the next few years, with plans already in place to build new flagship stores in New York, Tokyo and beyond.
Current shoe collections
WHITE RHINESTONE SANDALS: Elegant sandals crafted from Italian artisans, with sculpted heel and exquisite rhinestone decoration.
BROWN ESPADRILLES: Produced from soft Italian leather, these espadrilles feature a geometric heel and round toeline.
BLACK BALLET FLATS: Sophisticated elegance from Roberto Festa with suede effect and rhinestone embellishments.
BLACK LOAFERS: Crafted from Italian calf hair, these loafers feature two-tone design with square rubber heel and buckle decoration.
BLACK COURT SHOES: Beautiful simplicity from Roberto Festa, these court shoes are a design symphony in leather and suede.
Famous people wearing Roberto Festa Shoes
Roberto Festa is still very much a growing brand, and we haven't yet identified any A-list celebrities sporting Festa heels. But the footwear company is enjoying significant growth at the moment, and only just beginning to make waves across America and the rest of the world. Be there at the beginning of this story, and watch the celebrities inevitably follow your lead in the coming weeks and months.
Similar brands
MIU MIU: Luxury and elegance with a youthful smile in every step.
PRADA: The latest lavish collections from the fashion house that defined a generation.
SAINT LAURENT: Glam-rock stilettos, glittering ankle boots and beautiful studded heels from Saint Laurent.
THE LAST CONSPIRACY: The latest statements from The Last Conspiracy include waxed suede ankle boots, vintage leather boots and horse leather sandals.
VERSACE JEANS: New urban-luxe collections from the street-cool diffusion label from Versace.