Originally acclaimed for producing the finest sandals in the Italian footwear industry, Casadei has grown into a high-class luxury brand worn by the biggest fashion icons and celebrities of today. A pair of shoes from Casadei isn't just a desirable accessory from a designer label, it's a genuine design masterpiece. Taking inspiration from the supermodel-glam styles of the 1980's and 1990's, the freshest footwear designs from Casadei include glittered leather pumps, bold suede boots, blade sandals, and chain-trimmed leather ankle boots.
The latest Casadei footwear ranges are inspired by retro glam.
Cesare Casadei became creative director in 1994.
Casadei has recently opened a new flagship store in London.
The brand also has flagship stores in Rome and Milan.
Casadei is currently working on a collaboration with Ilenia Corti.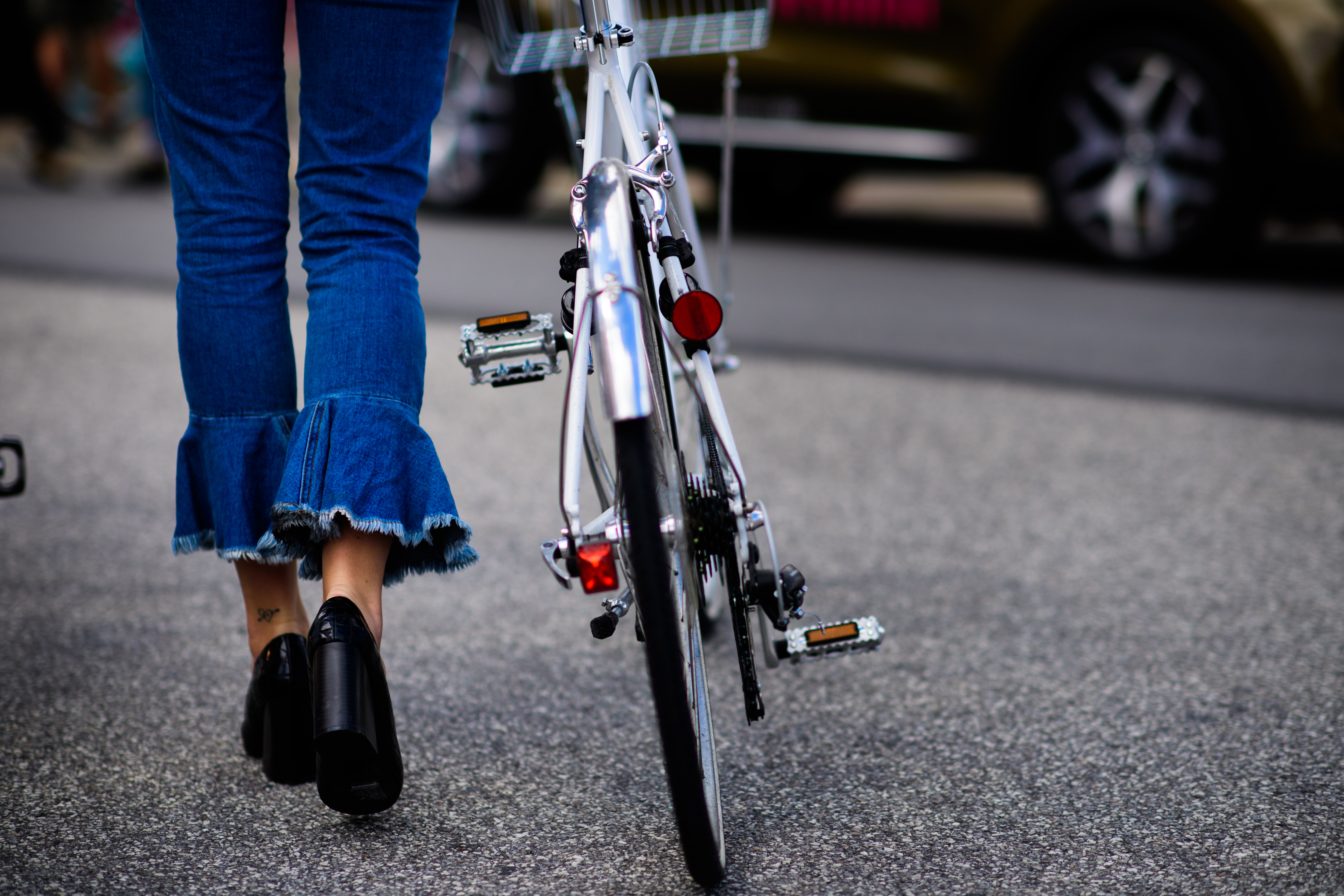 History of Womens Cascadei Shoes
The story of Casadei is a rare example of a business success story in which the fame of the current inheritor of the company has far surpassed that of the original founders. The story begins in a tiny Italian workshop in San Mauro Pascoli where, back in 1958, husband and wife co-founders Quinto and Flora Casadei first launched the small business. The original focus was simply on selling good quality sandals to holidaymakers and tourists who were visiting the Italian Riviera. The company slowly grew over the next few decades, expanding into the production of specialized footwear and exporting their shoes into America and Germany. However, it wasn't until 1994 that the company really began to make dramatic waves across the globe, when the business was passed onto Cesare Casadei, the son of the original founders who had a creative vision for the future of the brand. Taking the rich legacy of the 'Made in Italy' brand and infusing the footwear styles with dramatically lush and extravagant new designs from the cream of the industry, Casadei is now considered to be the designer shoe of choice for A-list celebrities and true lovers of sensual fashion.
Current shoe collections
NATURAL PLEXY BLADE SANDALS: Casadei's contemporary take on the sophisticated sandal with towering blade stiletto and shimmering metallic outline.
VITTORIALE CUT-OUT PUMPS: Crafted in Italy from finest leather, these cut-out pumps in black feature a buckle-fastening ankle strap.
GLITTERED LEATHER PUMPS: Retro-glam sparkle from the Italian fashion house, these leather pumps in white are slip-on style with pointed toe.
CHAIN-TRIMMED LEATHER ANKLE BOOTS: Utterly stunning ankle boots with a chink of retro supermodel punk.
CRYSTAL SUEDE SANDALS: Step out in sheer extravagance with these pink suede sandals embellished with beautiful crystals.
Famous people wearing Cascadei Shoes
It seems that a wealth of high-profile celebrity names is keen to be seen wearing Casadei shoes when stepping out on the red carpet for VIP events. Jennifer Lawrence chose Casadei techno-blade shoes when attending the premiere of her acclaimed movie 'Mother', while Zendaya was spotted sporting a pair of Casadei cherry-red sandals for her appearance at the InStyle Awards ceremony. During the photocall for hit comedy movie 'Bad Moms', star Mila Kunis was looking good in a pair of Casadei over-the-knee boots.
Size guide
| EU | UK | US |
| --- | --- | --- |
| 34 | 1 | 4 |
| 34.5 | 1.5 | 4.5 |
| 35 | 2 | 5 |
| 35.5 | 2.5 | 5.5 |
| 36 | 3 | 6 |
| 36.5 | 3.5 | 6.5 |
| 37 | 4 | 7 |
| 37.5 | 4.5 | 7.5 |
| 38 | 5 | 8 |
| 38.5 | 5.5 | 8.5 |
| 39 | 6 | 9 |
| 39.5 | 6.5 | 9.5 |
| 40 | 7 | 10 |
| 40.5 | 7.5 | 10.5 |
| 41 | 8 | 11 |
| 41.5 | 8.5 | 11.5 |
Similar brands
AGL ATTILIO GIUSTI LEOMBRUNI: Traditional shoemaking excellence from Marche in Italy, the spiritual home of luxury shoe production
IRO: Striking a dramatic balance between luxury chic and urban casual.
KENNEL & SCHMENGER: Bold fashion statements from the footwear label that insists on only the most luxurious production from the finest materials in the world.
COCLICO: With a strong focus on environmental responsibility, Coclico shoes are engineered to stand the test of time
BOEMOS: The masters of the traditional 'stitch down' technique used in Italy for hundreds of years.