The Ultimate Guide: What To Wear to a Wedding
By Editorial Director, Katherine Ormerod
No matter what anyone says, dressing for a wedding is minefield. That's why we have put together a guide for everything you could possibly need this wedding season—no matter what the venue, destination or formality level. Read on and click through the links to find all your sort all your wedding needs stat.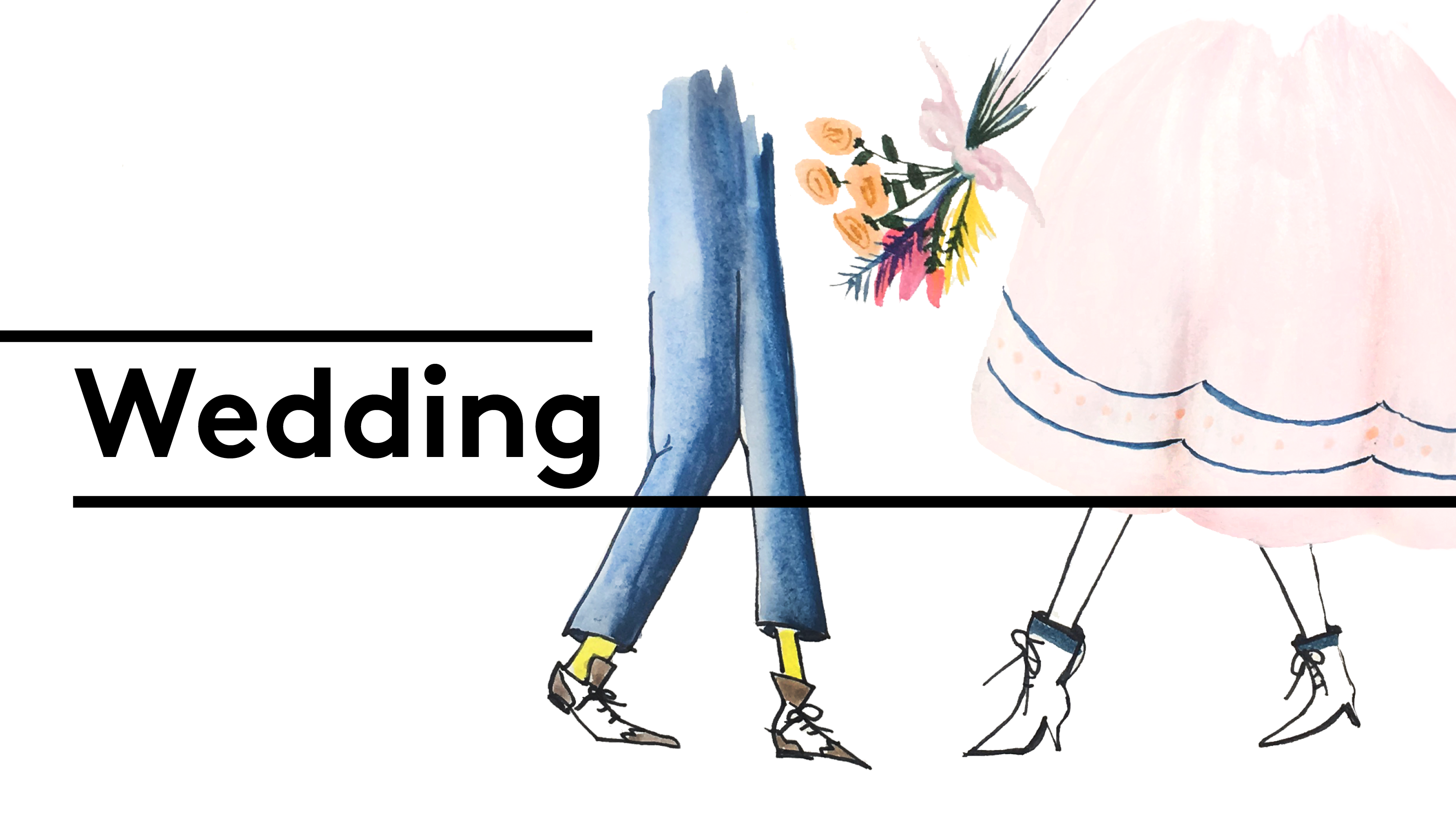 Dress Code
The first rule of thumb when trying to work out what the hell you're going to wear for yet another wedding is to consider the venue. For formal weddings it's still seen as appropriate to cover your shoulders and keep both hemlines and necklines more conservative—so that backless slinky number you've been dying to give a twirl will have to wait a little longer.
At more casual weddings hosted on a beach or other far-flung destinations, the rules are much more relaxed to include minis, deep backs and an exposed decollatage. While hats are still worn especially by the older generation they are no means necessary and fascinators are now particularly frowned on by the style pack. White is traditionally forbidden, as is black as it's often seen as funereal, although again attitudes are changing and both are increasingly spotted at weddings of all shapes and sizes. Ultimately it's down to you how traditional you want to go with the dress code and how happy you are to buck convention.
The Lyst Guide To Wedding Dressing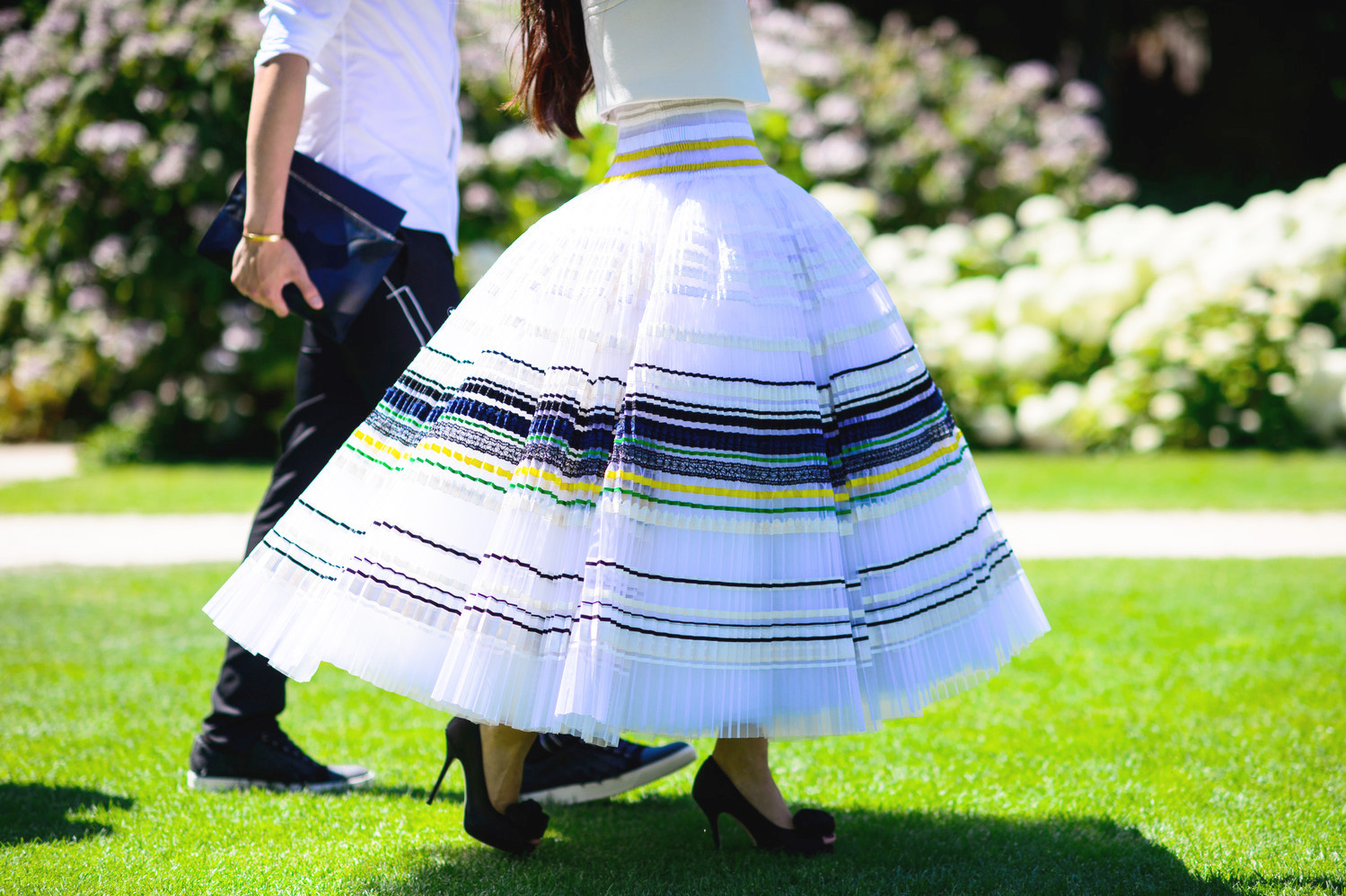 What To Wear To a Formal Wedding
What To Wear To a Casual Wedding
What To Wear To a Summer Wedding
What To Wear To a Fall Wedding
What To Wear To a Winter Wedding
What To Wear To a Spring Wedding
What To Wear To a Beach Wedding
The Formal Wedding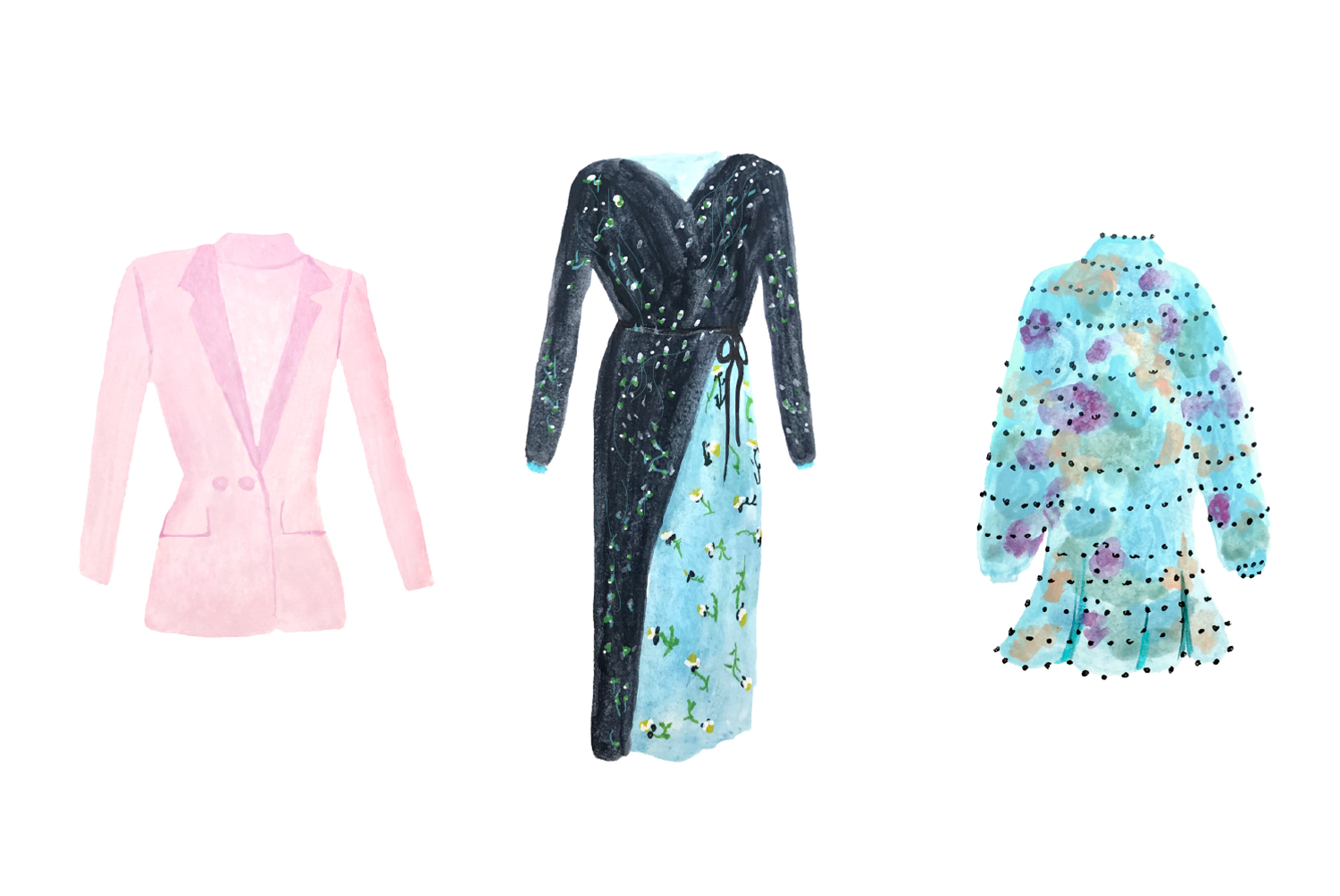 The formal wedding—whether the ceremony takes place in a house of worship or formal, civil venue—is one event in modern life that still requires a degree of sartorial decorum. Perilously low necklines, uncovered shoulders and ultra-mini hems should all be avoided unless you can cover a more revealing outfit with a jacket layered over the top for the ceremony itself. Classic motifs like stripes and polka dots are always a good bet while colors including navy, pink and other pastel shades will keep you on point. Of course a summer formal wedding will have different requirements to a winter formal wedding—as will formal parties and black tie dress codes. For more tips on what to wear to a formal wedding—of all varieties—click HERE.
The Casual Wedding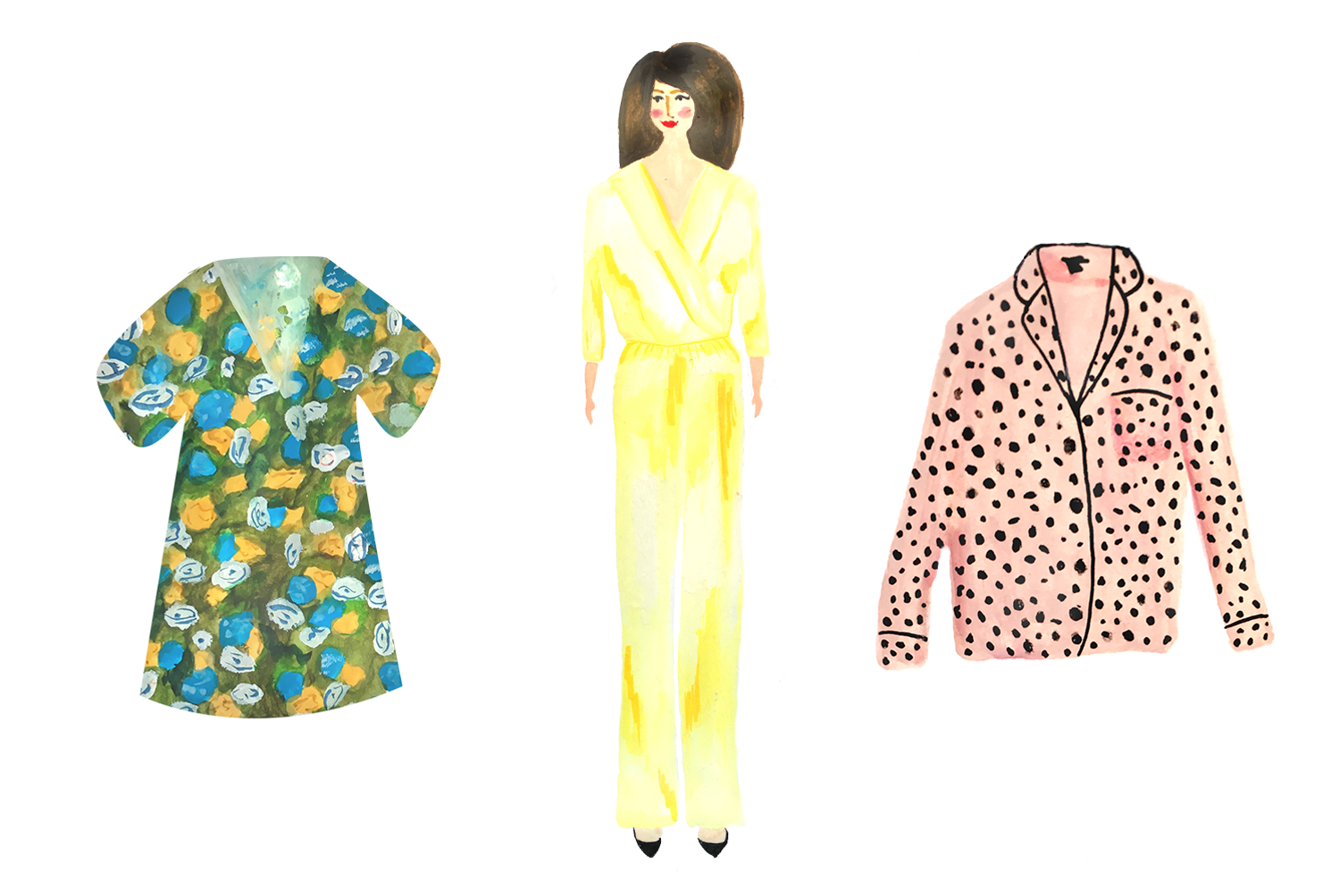 Casual weddings have become increasingly popular with non-denominational and humanist ceremonies taking place in all manner of venues. If the wedding is set outside, you can always relax the dress code—unless explicitly stated on the invitation. Opt for less structured garments and choose fabrics including cotton and linen to bring a sense of informality to what you're wearing. And remember, just because it's casual doesn't mean you shouldn't make an effort—well considered accessories like a pair of statement earrings will bring a festive attitude to whatever you've chosen. To finish, why not try a loose braid to add some low-key polish? For more tips on what to wear to a casual wedding—of all varieties—click HERE
The Summer Wedding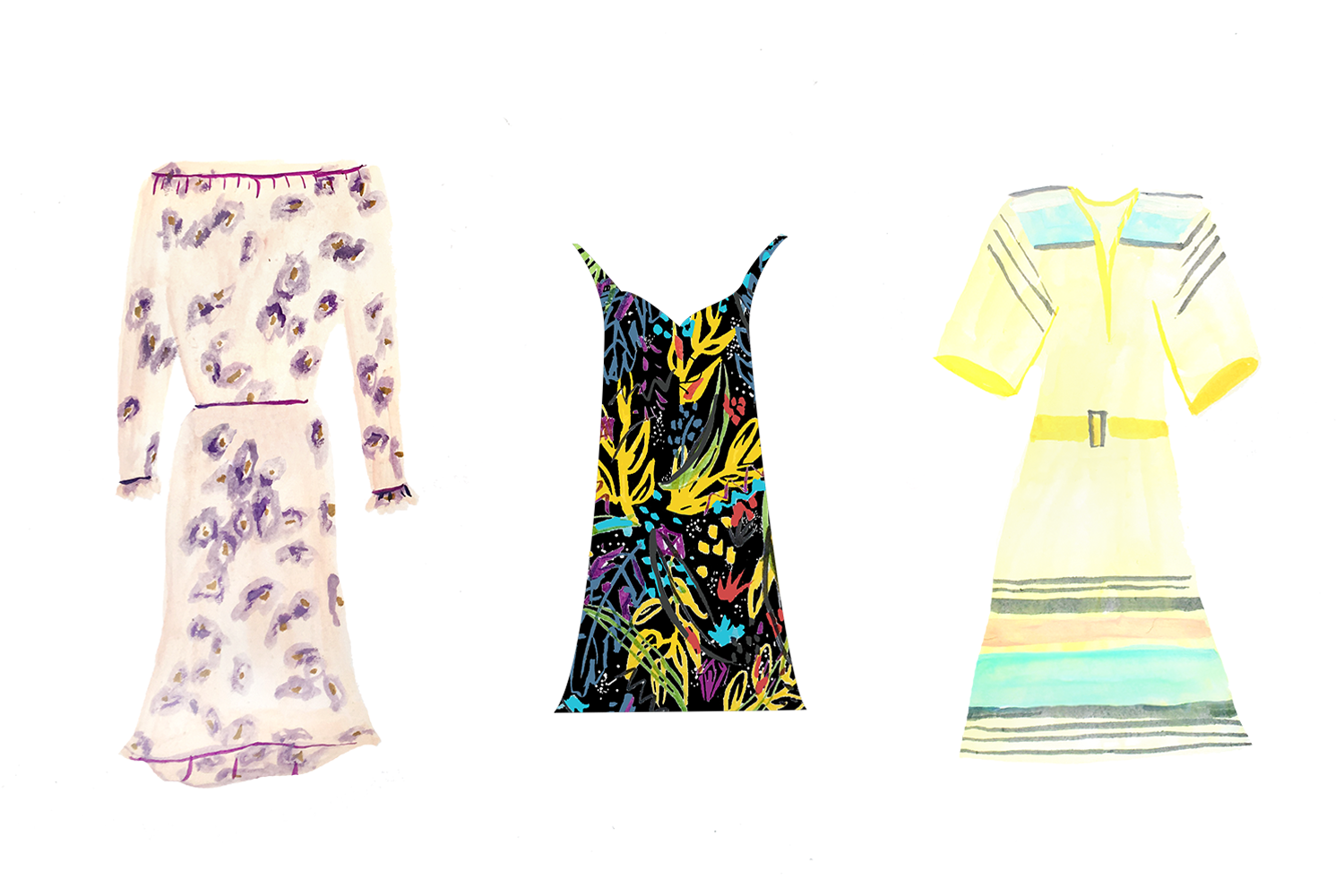 The summer wedding season can seem unstoppable with celebrations booked in seemingly every other week. To stop the wedding fatigue setting in (and avoid actual bankruptcy), make smart choices with your outfits. The very best options can be worn more than once a wedding season and are timeless enough to work into next year's crop of events. As it's summer go for straps or short sleeves and layer with a jacket or a wrap if you need to for the ceremony. While you can wear a pair of towering heels for the wedding, each of these dresses would look equally great with flat sandals making them a holiday-ready option too. For more tips on what to wear to a summer wedding—of all varieties—click HERE
The Fall Wedding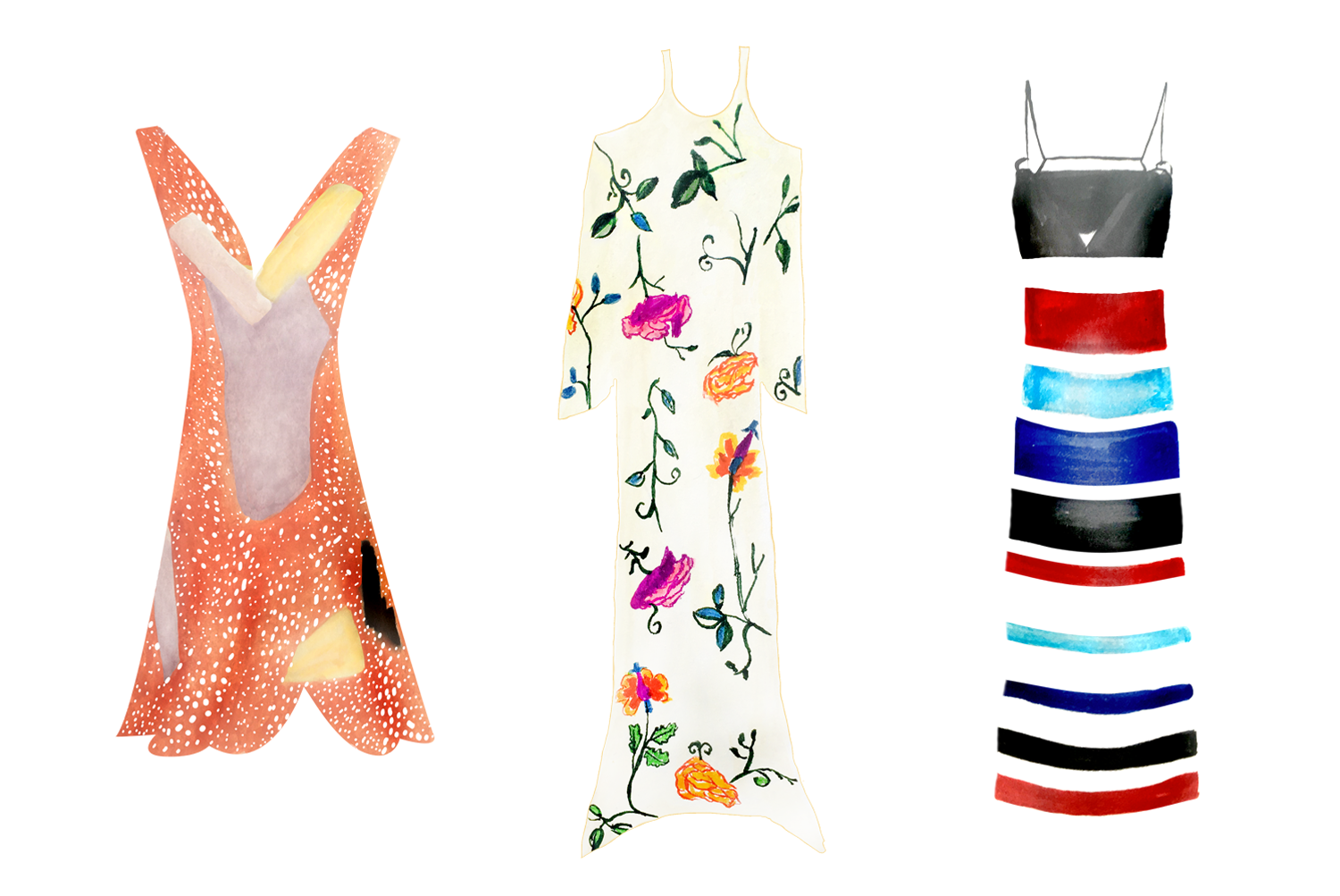 The fall wedding, much like spring demands that little bit more of your closet. If it's still warm enough to brave bare legs, consider layering with a fluffy jacket to keep the warmth levels up. Closed-toe shoes are a must—especially if you do decide to wear pantyhose. Other options include a jumpsuti—ideal for covering the legs and adding just that bit more protection from the weather. For more tips on what to wear to a fall wedding—of all varieties—click HERE.
The Winter Wedding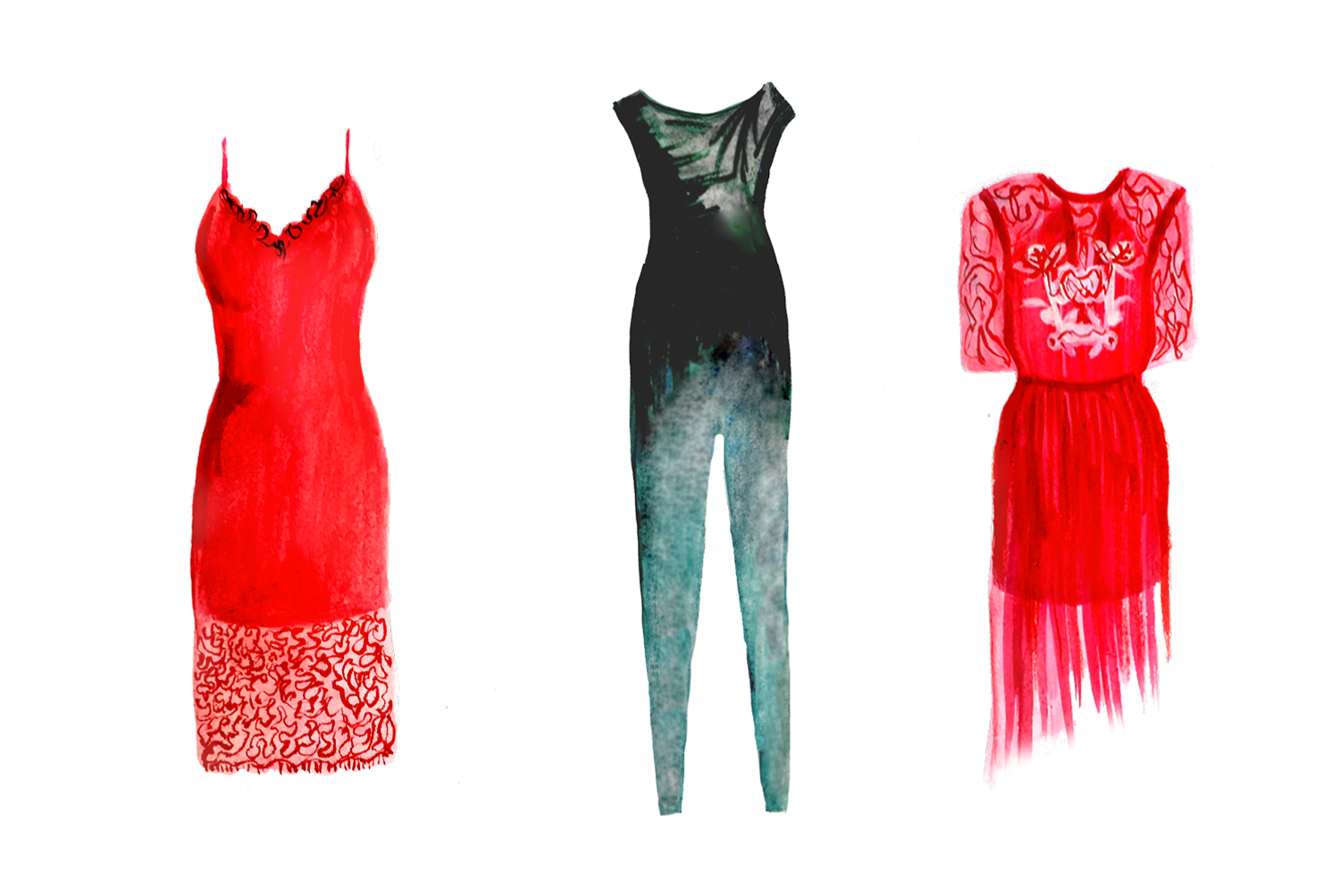 Is there anything more romantic than a winter wedding? Sadly it also presents several issues for event dressing. One option is to go for a long dress with sleeves to provide a least some warmth in the chilliest season. Materials like velvet and fine knits can help you deal with the weather while trousers also provide a sensible option. Much will depend on your jacket—a furry chubby is the classic option, but a well insulated coat like a shearling will also add the requisite glamour. As for color, this is moment to opt for rich tones like ruby red, racing green and deep midnight blue. For more tips on what to wear to a winter wedding—of all varieties—click HERE.
The Spring Wedding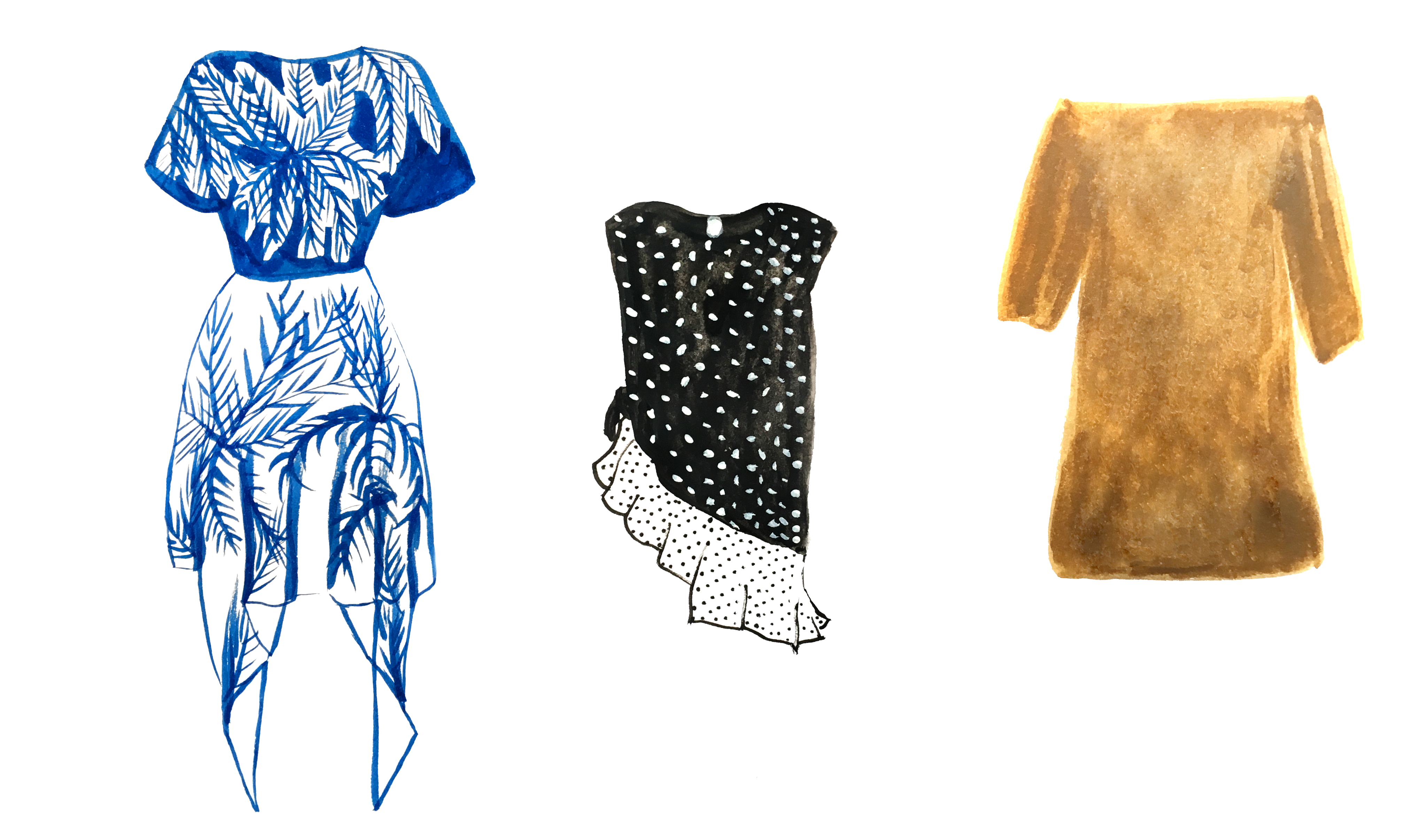 Spring calls for lightness and prettiness with lace, pastels and yellow offering successful seasonal options. It also can feel more than slightly intimidating if you've spent the last four seasons hibernating in knitwear. Go easy on yourself and choose midi length hemlines and longer sleeves but no matter what the weather by April you should be ditching the pantyhose. For more tips on what to wear to a spring wedding—of all varieties—click HERE.
The Destination Wedding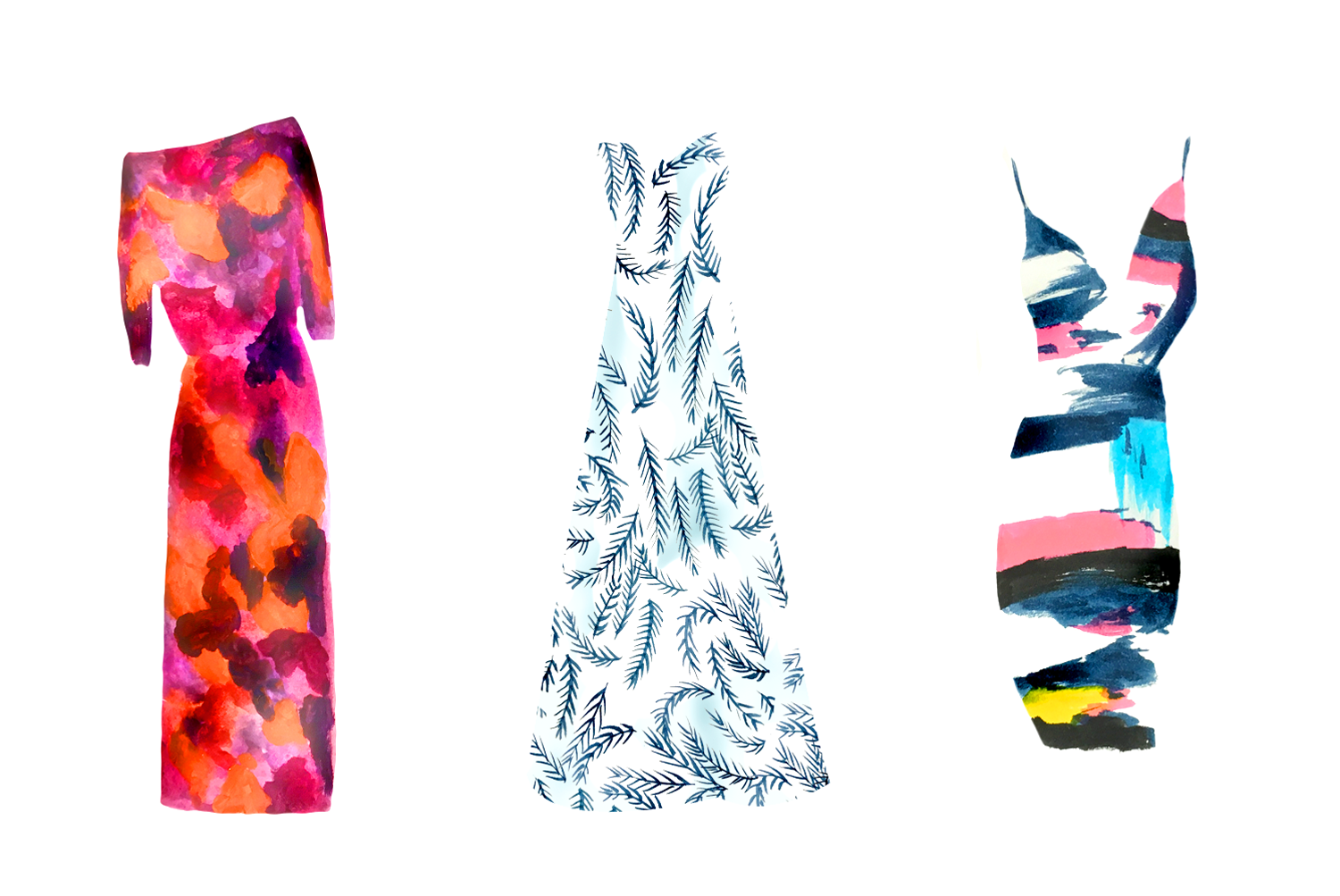 Whether it's a far-flung, exotic beach or a city break with your nearest and dearest, a destination wedding puts serious pressure on your closet—not least because there are sure to be several events on top of the wedding day itself. If you're worried about packing, try and keep it simple with a non-crease LBD and a tried and tested fallback just in case you wake up on the day and hate the way your dress hangs. It happens. For more destination wedding fashion advice—including specific tips on beach and city weddings as well as what to wear for a wedding lunch and pre and post parties—click HERE.
What Not To Wear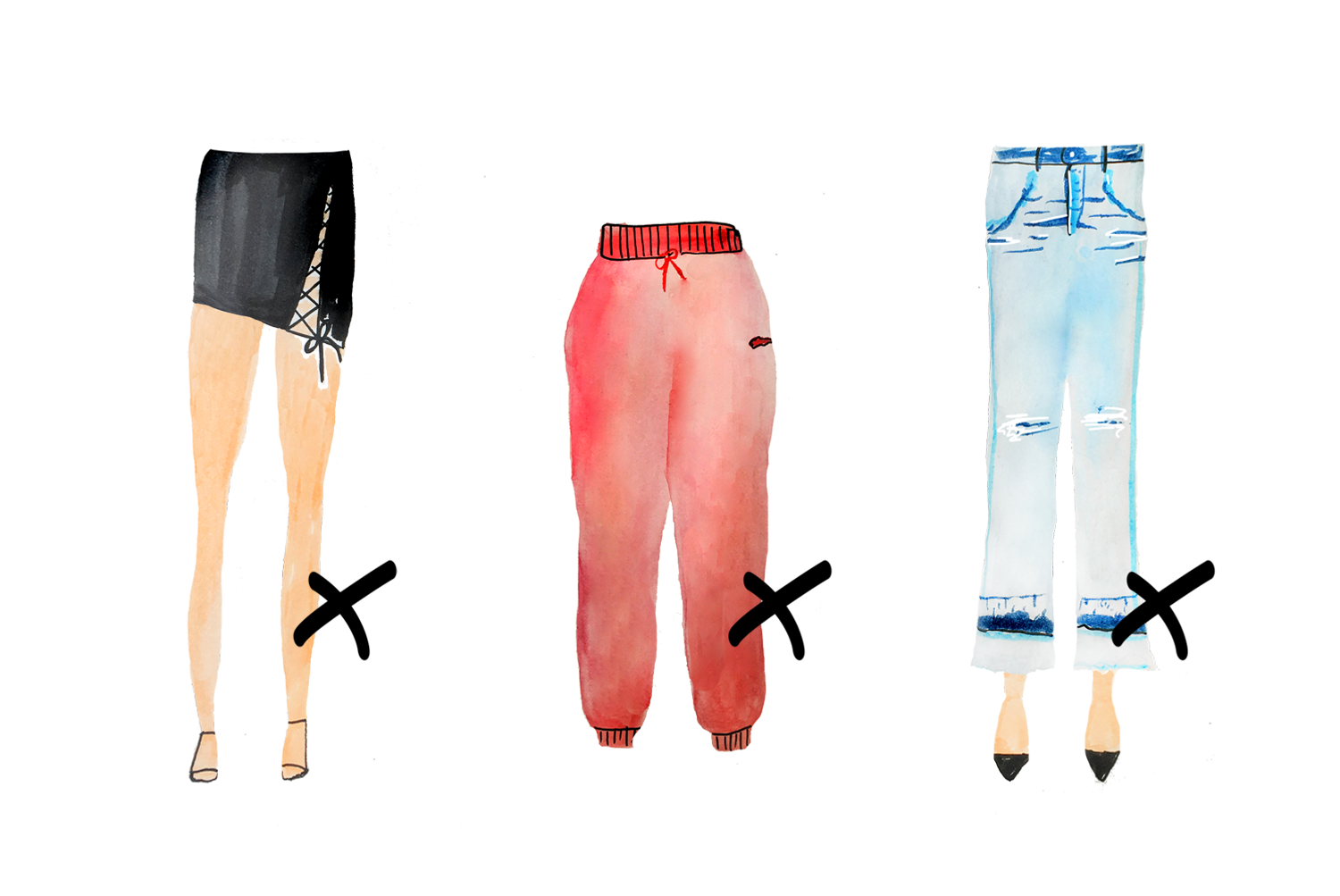 With all this talk about what you should wear, it can sometimes be more helpful to ascertain exactly what is off the fashion menu. As mentioned before there are some style points which are about tradition. The custom of not wearing white to a wedding has been ingrained in our culture ever since the 19th century when brides began to wear white gowns.
Even into the 20th century it was still customary to for brides to wear suits rather than long white dresses—a tradition started by Queen Victoria I in 1840. While attitudes are shifting with a clutch of celebrity weddings forging the change (think the all white Kardashian-West union), there's still a solid century of tradition behind letting the bride stand out in white. As for black, these days anything goes—though you might like to take the opportunity to wear something else once in a while. Ditto hats, which once mandatory are now waning in popularity.
However, there are other faux pas which are more about taste than tradition. Excessively tight or short dresses, deep cleavages on show or visible underwear are all example of style missteps that will have the party looking at you for all the wrong reasons. If you're wearing heels make sure the heel caps are secure and avoid 'stripper' platforms—it's not a club night. Unless it's an evening or black tie event, all over sequins also set the wrong tone.
For more tips on What Not To Wear To a Wedding, click HERE
What To Wear To a Formal Wedding
What To Wear To a Casual Wedding
What To Wear To a Summer Wedding
What To Wear To a Fall Wedding
What To Wear To a Winter Wedding
What To Wear To a Spring Wedding
What To Wear To a Beach Wedding