Despite achieving success and acclaim all over the world, Yuketen still embrace the concept of keeping it small, and focusing purely on the workmanship and meticulous detail of luxury handmade shoe production from a modest factory in Maine, U.S.A. Inspired by a combination of classic American fashion from the 1920's and the beautiful quirkiness of Japanese stylings, Yuketen provide deliciously unique footwear produced to the highest possible standards. New collections include angler boots, color-pop canvas shoes, textured-leather boat shoes and woven leather sandals.
Yuketen originally focused purely on moccasins.
Two of the three founders parted ways to form Quoddy.
One of Yuketen's first products was the Oyster Boot.
The range of footwear is inspired by vintage American lifestyle.
It takes 120 hours to produce one pair of shoes.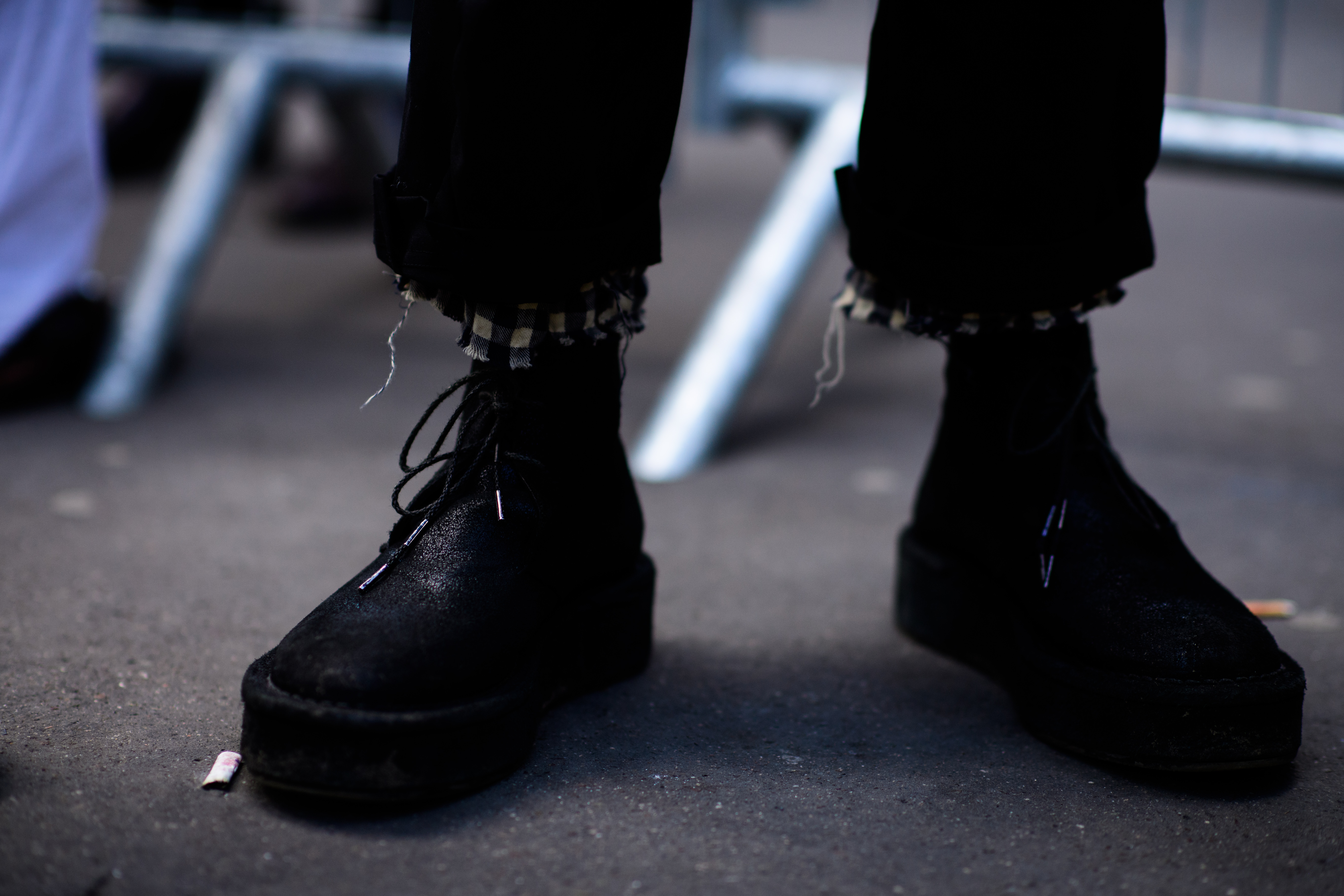 History of Mens Yuketen Shoes
The Yuketen company was formed in 1989 by Yuki Matsuda, and husband-and-wife team Kevin and Kristen Shorey. The name comes from an amalgamation of the first names of those original three founders. In later years, the Shoreys were keen to focus their attentions purely on the US market, so they broke away to form the equally successful footwear company Quoddys in 2006. Meanwhile, Yuki preferred to target a wider international market and he became the sole driving force of the Yuketen brand. Based in Maine, U.S.A, Yuketen have become widely known for combining classic US styles from the early 20th century with the elegance and eccentricities of Japanese fashions. Each pair of shoes is meticulously crafted to perfection from a relatively small factory by a team of expert craftsmen. Yuki Matsuda is keen to preserve the small, local, handmade approach of Yuketen but has also achieved his dream of striking a chord with a huge international audience.
Current shoe collections
BROWN CORTINA SOLE ANGLER BOOT: Inspired by the popular fishermen boots of the 1950's and 1960's, Yuketen's take on an old classic is a beautifully crafted contemporary tribute.
MAINE EYE DB BOOT: Inspired by Native American styles, this boot is produced from khaki chromexcel suede uppers with a hand-stitched toe.
BROWN ANGLER BOOT: Handcrafted in America from finest moccasin construction, these traditional tan leather boots feature an ergonomic heel.
GHILLIE BOAT SHOES: A beautiful example of superb handmade shoecraft, these boat shoes feature tanned textured-leather uppers which are delicately punched and sewn by expert hands.
MAINE GUIDE OX ROCKER SUEDE SHOES: Yuketen's handmade tribute to the New England Wilderness Guides, crafted from suede with eva foam and rubber-crepe outsoles.
Famous people wearing Yuketen Shoes
'The LeBrons' are the fictional animated family of US basketball player Lebron James who have popped up in Nike commercials and who are currently appearing in a series of YouTube videos of their own. A recent premiere event in Hollywood for the latest series of 'The LeBrons' was attended by Canadian rapper Drake who seemed happy to ignore the Nike dress code and was instead wearing a pair of Yuketen Maine Guide Boots in black.
Size guide
Yuketen shoe sizes are based on U.S. standard sizing. Yuketen moccasins are produced in different widths, but E-width (medium) is the most commonly used. Yuketen shoes are available in C-width (very narrow), D-width (narrow), and EE-width (wide), but E-width (medium) is the most common. The width of Goodyear-welted shoes differs slightly depending on the style, but they are not produced in the four differing widths of moccasins.
Similar brands
FEAR OF GOD: Collaborating with Nike and Kanye West, Fear of God is bringing urban-cool style back to the streets.
JIMMY CHOO: Quirky and unique designs rooted in meticulous Italian craftmanship.
KARHU: The footwear brand with a long legacy who continue to innovate in the world of today and tomorrow.
TOM FORD: Check out the latest stylish footwear sensations from one of the most iconic names in the industry.
VALENTINO: Statement camouflage prints and gorgeous rockstuds from the most stylish design label in the industry.