The Valentino name naturally conjures up the spirit of classic luxury fashion from one of the most celebrated Italian designers of our generation. The latest men's footwear collections take the traditional signatures and hallmarks of a long legacy in footwear, and push the adventure in fashion ever-forwards with fresh contemporary vibes and new sportswears lines introduced to the Valentino story. Bold camouflage prints and dramatic rockstuds are just some of the stylish ingredients that can be found in the most exciting chapter yet.
Valentino was awarded the Chevalier de la Légion d'honneu.
He had a cameo in 'The Devil Wears Prada'.
The new creative designer for Valentino is Maria Grazia Chiuri.
'Valentino: The Last Emperor' is a movie celebrating his career.
Spin-off lines include R.E.D Valentino and Valentino Roma.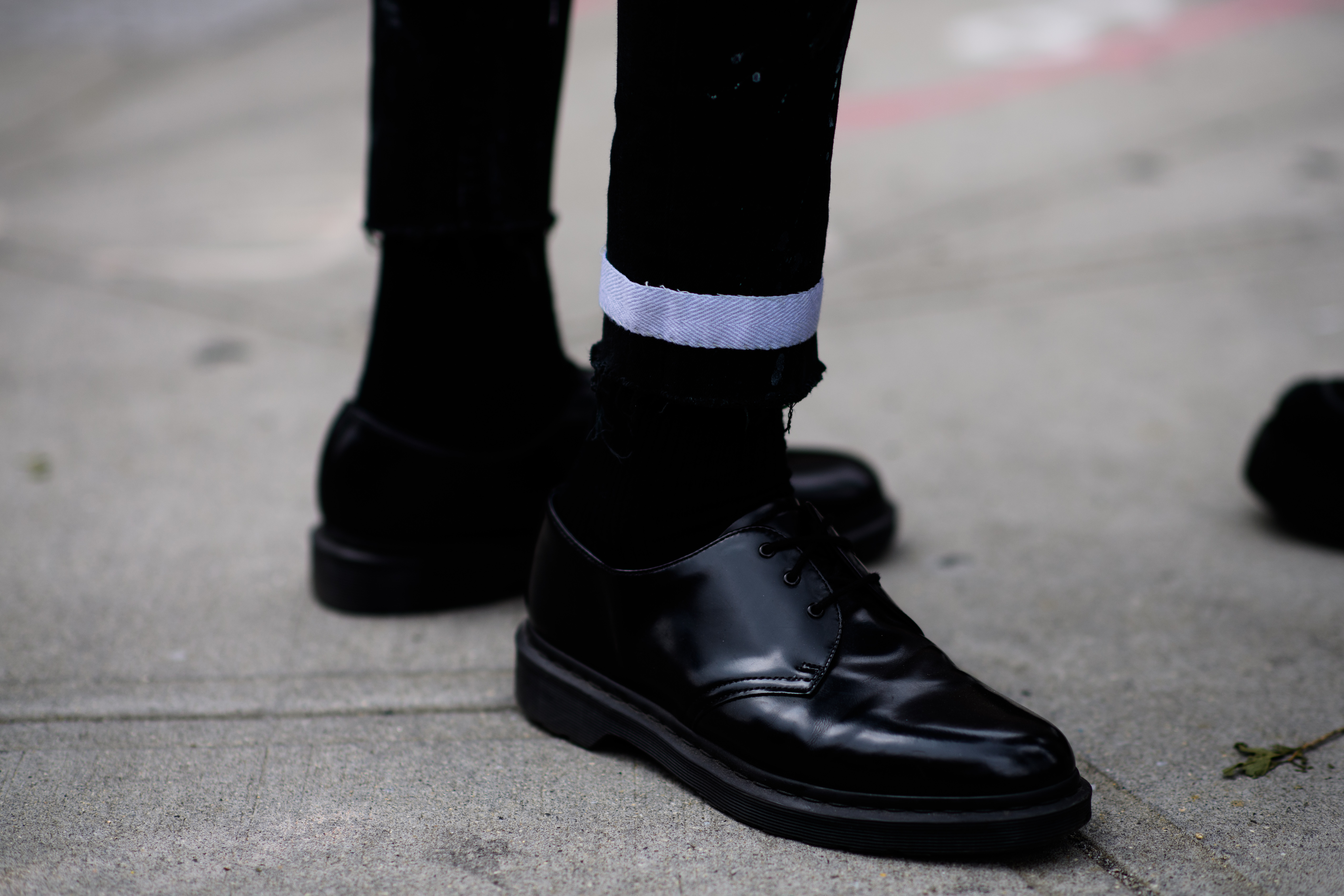 History of Mens Valentino Shoes
Perhaps the most legendary and most revered name in the modern history of the Italian fashion industry, Valentino Clemente Ludovico Garavani – better known throughout the world as Valentino – founded his own fashion house way back in 1960. He quickly gathered acclaim for his clothing collections and even developed his own signature shade known universally as 'Valentino Red'. By the end of the decade, he'd become the only designer of choice for true VIP stars and royalty, going on to create custom outfits for the likes of Sophia Lauren, Elisabeth Taylor, Jackie Kennedy, Jennifer Lopez, and Princess Madeleine of Sweden. The Valentino name is now a global empire, running several main lines including Valentino, Valentino Garavani and R.E.D Valentino aimed at a younger and more urban audience. Receiving a wealth of honors and accolades over the triumphant decades, Valentino is now of the most successful and most respected designers of all time.
Current shoe collections
CAMAOUFLAGE PRINT SLIDES: New slides from the Valentino Garavani line, featuring the brand's statement camouflage print with simple but elegant strap design
FLY CREW SUEDE SNEAKERS: Luxury sneakers crafted from finest leather with Valentino branding and trademark stud details.
WHITE LEATHER BANSI SNEAKERS: Valentino Garavani presents a retro-style sneaker with leather and suede panelling, designed for supreme comfort and style.
BLUE LEATHER CAMO SNEAKERS: Informal but highly polished footwear from the Valentino Garavani line, with signature camouflage printing and lush suede panelling.
WHITE LEATHER ROCKSTUD UNTITLED SNEAKERS: Super-luxury trainers crafted from the finest Italian leather with rockstud decoration and logo branding on the tongue.
Famous people wearing Valentino Shoes
Of course, every star name from movie icons to world leaders to royalty has been seen in Valentino clothing at some point. Taking a more specific look at recent sightings of celebrities wearing Valentino's range of men's footwear, Will Smith was recently snapped in Valentino pants and sneakers, while Kevin Hart was seen attending the Treats! Magazine Party in Valentino Rockrunner sneakers. Usher was also looking good as he strolled through LAX airport in Los Angeles in a pair of Valentino rock stud leather sneakers with suede camo print.
Similar brands
A.P.C: Minimalist no-nonsense footwear produced from innovative technical materials.
JIMMY CHOO: Jimmy Choo continues to surprise and delight with fresh techniques and statement designs.
KARHU: Cool retro-influences and new innovations from the pioneers of the sports shoe industry.
SANTONI: Premium leathers and meticulous attention to detail from the acclaimed Italian family business.
TOM FORD: The latest footwear lines from the winner of over thirty major industry awards.
YUKETEN: Angler boots, textured-leather boat shoes and woven leather sandals from the vintage American label.