Tod's shoes may be an internationally-acclaimed footwear brand with flagship stores all over the world, but it's still very much a family business that has stayed true to its original foundations of producing beautifully hand-crafted shoes of the highest possible quality. Every pair of Tod's shoes is made in-house using the traditional techniques passed onto Diego Della Valle by his father and grandfather who first launched the business in the 1920s. The fresh collections from Tod's include the label's signature driver shoes, along with classic brogues, scuba runner sneakers, and smooth suede moccasins.
Tod's is run by the grandson of the original founder.
The Italian footwear is designed to balance tradition with modernity.
Tod's has huge flagship stores around the globe.
All Tod's footwear is hand-made by artisans.
Every phase of shoe production is still completed in-house.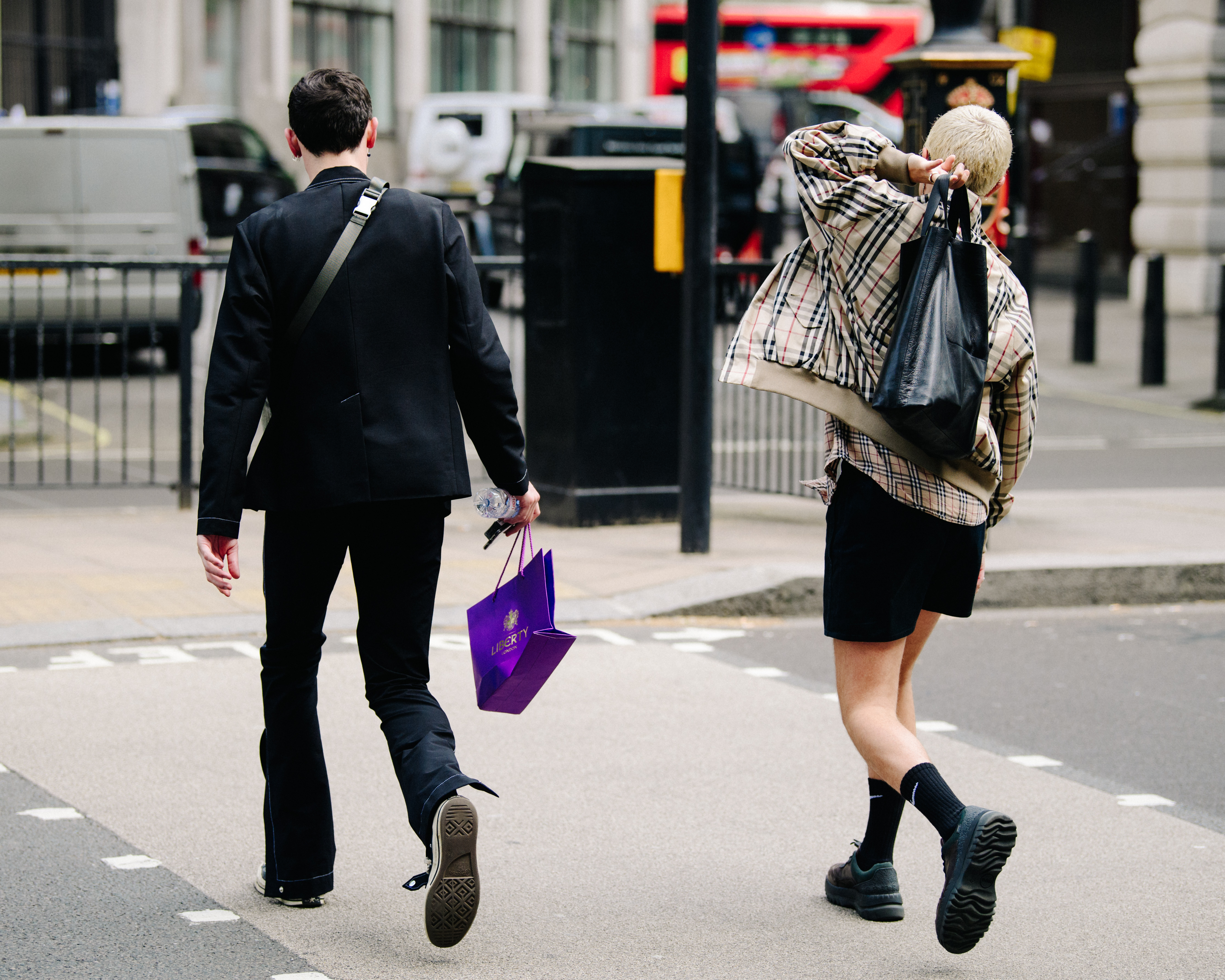 History of Mens Tods Shoes
Way back in the 1920s, the story of Tod's began when Filippo Della Valle set up his own small shoemaking workshop in the Italian city of Ancona. For several decades, the local business was a respected player in the heart of the Italian footwear industry, but was little known outside of the country. That all changed in the 1970s, when Filippo's grandson Diego Della Valle inherited the business and expanded his grandfather's small workshop into a large factory which began producing shoes for American retail stores. The luxury hand-made production of Tod's footwear quickly generated interest around the world and by the 1980s, the small family business was growing into an international empire. Launching other luxury brand names under the Tod's umbrella such as Hogan, Fay and Roger Vivie, the Della Valle family even have stakes in the Fiorentina football team. Tod's now has flagship stores in Europe, America, Japan, China, Hong Kong, Australia and beyond, but remains a family business at heart with nearly all the family members still living in the same Italian region where the story first began nearly a hundred years ago.
Current shoe collections
GOMMINO SHEARLING-LINED LOAFERS: The height of luxury loafers rooted in elegant design and your total comfort. Featuring gold-tone hardware and cosy shearling trim.
LEATHER CONTRAST SOLE TRAINERS: Chunky rubber sole trainers produced from smooth leather with perforated details and debossed stud decoration.
DRIVER SHOES: Tod's famous driver shoes are a big hit around the globe blending practical everyday wear with plush Italian design.
BLACK CLASSIC BROGUES: A contemporary spin on the vintage silhouette, crafted from supple leather with exquisite brogue detail.
SCUBA RUNNER SNEAKERS: Next-generation sneakers with a futuristic design from the vintage Italian label, produced from leather and complete with neoprene scuba inserts.
Famous people wearing Tods Shoes
Movie legend Dustin Hoffman was seen at the 70th Cannes Film Festival wearing a pair of Tod's lace-ups, while fellow comic actor Adam Sandler was also wearing Tod's shoes at the same festival. Spiderman star Tom Holland was recently snapped in his pair of Tod's boots, and Steve carrell attended the lavish premiere of 'Despicable Me 3' in a pair of Tod's sneakers. Actor Matt Bomer was sporting Tod's Chelsea boots at the 74th Annual Golden Globes, while fashion icon Motian Kari recently shared his experience of customizing his own Tod's sneakers at the New York flagship store.
Size guide
| EU | UK | US | mm |
| --- | --- | --- | --- |
| 38.5 | 5 | 6 | 254 |
| 39 | 5.5 | 6.5 | 258 |
| 39.5 | 6 | 7 | 263 |
| 40 | 6.5 | 7.5 | 267 |
| 41 | 7 | 8 | 271 |
| 41.5 | 7.5 | 8.5 | 275 |
| 42 | 8 | 9 | 280 |
| 42.5 | 8.5 | 9.5 | 284 |
| 43 | 9 | 10 | 288 |
| 44 | 9.5 | 10.5 | 292 |
| 44.5 | 10 | 11 | 297 |
| 45 | 10.5 | 11.5 | 301 |
| 45.5 | 11 | 12 | 305 |
| 46.5 | 11.5 | 12.5 | 309 |
| 47 | 12 | 13 | 313 |
Similar brands
LACOSTE: The top choice for sporting heroes, producing casual elegance for a new generation of talent.
LOUIS LEEMAN: Velvet slip-on shoes, quilted leather sneakers, chain leather decoration and more from the luxury Italian brand.
MORESCHI: There is luxury footwear. And then there is Moreschi. A new level of superior footwear production.
PAUL SMITH: Beautifully fashioned footwear from the award-winning British designer.
PIKOLINOS: Delicately constructed designs and beautiful craftmanship are at heart of Pikolinos footwear collections.