Raf Simons is famed for taking classic inspirations rooted in tradition, and injecting a dynamic new vision into his designs to elevate his pieces and fully engage with a contemporary audience. His latest collaboration with Adidas contains a showcase of modern sporty elegance, bursting with vivid colors and eye-catching aesthetics. Produced to perfection by the world-leaders of the sportswear industry, designed by one of the most innovative and bold names in fashion today.
Raf Simons won his first Swiss Textiles award in 2003.
He is known for his high-profile collaborations with major brands.
Simons has designed a new colorful footwear collaboration with Adidas.
He was creative director at Christian Dior for 3 years.
Simons is now creative director for Calvin Klein.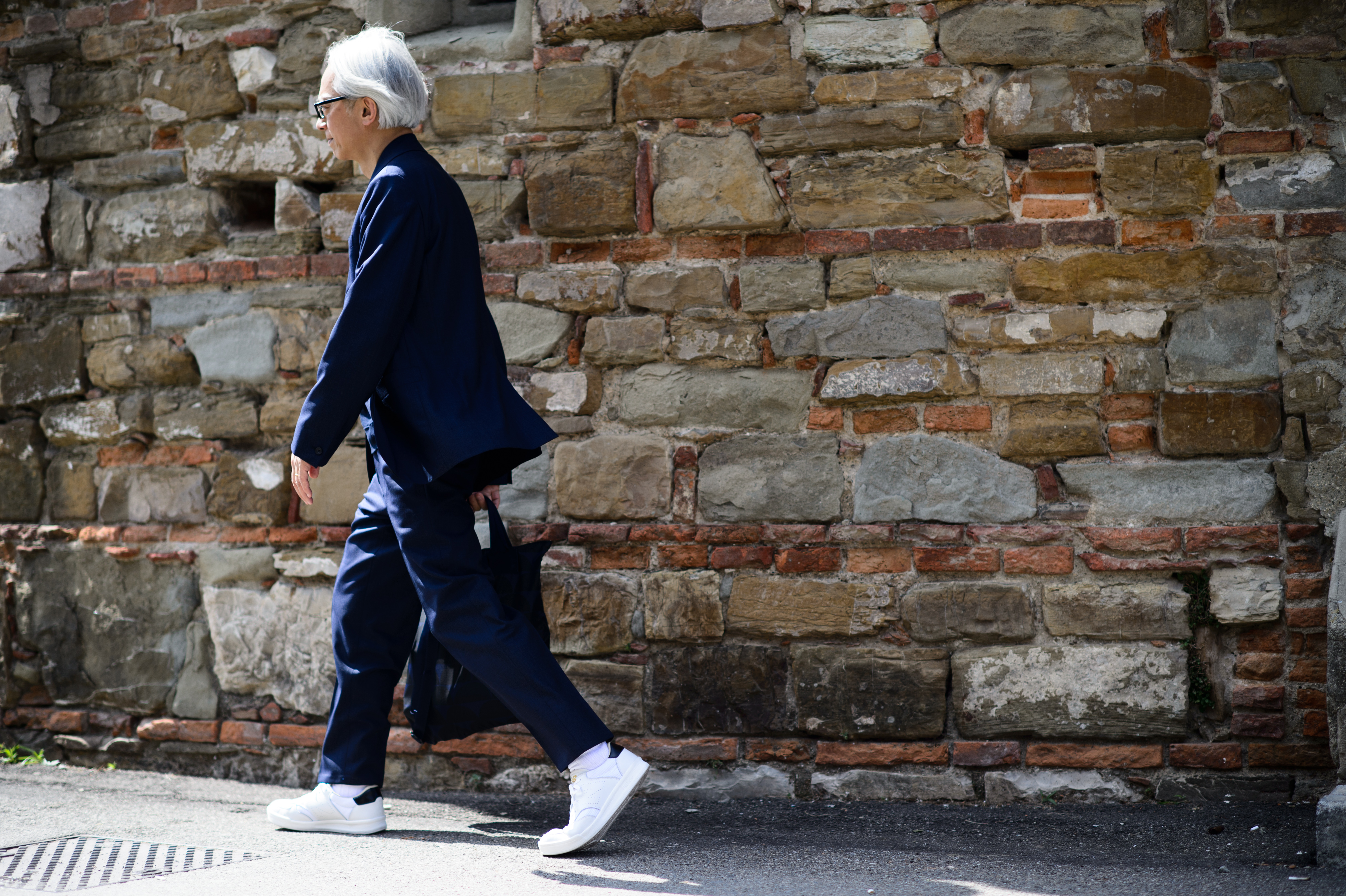 History of Mens Raf Simons Shoes
Belgian designer Raf Simons launched his own eponymous fashion label in 1995 and generated immediate attention for his punky new wave clothing designs rooted in youth sub-culture. Despite achieving massive global success and recognition within his own fashion label, Simons is perhaps best known for his ever-growing list of major collaborations with some of the most influential fashion houses in the world. He has designed clothes for Fred Perry, bags for Eastpac, and eyewear for Linda Farrow. More recently, Simons has ventured into several collaborations with sportswear giant Adidas, including a recent collection of gorgeous footwear rooted in vibrant and dynamic colors. Along with an army of other high-profile celebrity fans, Kanye West has become a huge fan of his work, and credits Raf Simons with inspiring his own first footsteps into the fashion industry.
Current shoe collections
DETROIT CANVAS SNEAKERS: Emblazoned with the Raff logo at both sides, these Adidas originals feature strong canvas uppers and rock a retro look.
OZWEEGO SNEAKERS: In a striking limited edition-mix of blue and pink, these chunky Adidas sneakers mash up comfort with bold Raf design.
MESH AND LEATHER SNEAKERS: A re-working of the best-selling Ozweego sneaker with chunky silhouette, produced from gray and green leather and mesh.
DETROIT RUNNER SNEAKERS: A wildly popular best-seller from the Raf Simons/Adidas collaboration, designed in sci-fi silver with rubber soles in burgundy.
STAN SMITH SNEAKERS: Urban cool style and mismatched logo branding on these stunning low-top buffed sneakers crafted from leather.
Famous people wearing Raf Simons Shoes
Raf Simons has developed such a strong devoted following from big names on the music scene that they don't just wear his shoes, they include the designer in their songs. Kanye West and Diddy were early fans of the designer, but hip-hop collective A$SAP MOB went as far as to name the hit single 'RAF' after their favorite fashion hero. Plavboi Carti was recently snapped wearing Simons x Adidas Stan Smiths, Nick Jonas was spotted in Simons Sneakers, while Usher and Chris Brown have also been regularly seen out and about rocking the Raf footwear.
Similar brands
ALEXANDER WANG: Inspired by grunge, transformed into stylish elegance.
CLAE: Striking a chord with a new generation of fashion lovers who demand more from their footwear.
FABI: Shoes for the sophisticated gentleman in search of contemporary design and superior craftmanship.
KEDS: Now celebrating over 100 years in the industry, Keds continue to challenge, surprise, and innovate
MALLET: Independent and deliciously distinctive new footwear collections from the star of 'The Only Way is Essex'.