There is premium quality footwear for the modern man, and then there is Moreschi. The Italian brand is in a league of its own when it comes to crafting the most sophisticated and stylish shoes for the truly high-class gentleman, as worn by heads of state, royalty, and some of the most legendary music and sporting talents of the last 50 years. Moreschi footwear even played a vital ice-breaking role in one of the biggest telecom deals of all time when two of the richest business men in the world sat at the table for a potentially difficult meeting and realised they were both wearing identical Moreschi shoes!
It takes over 300 steps to make a pair of Moreschi shoes.
The brand is geared towards the highly sophisticated customer.
Over 250,000 pairs are produced each year.
Moreschi shoes are worn by heads of states and Popes.
There are now over 28 Moreschi stores worldwide.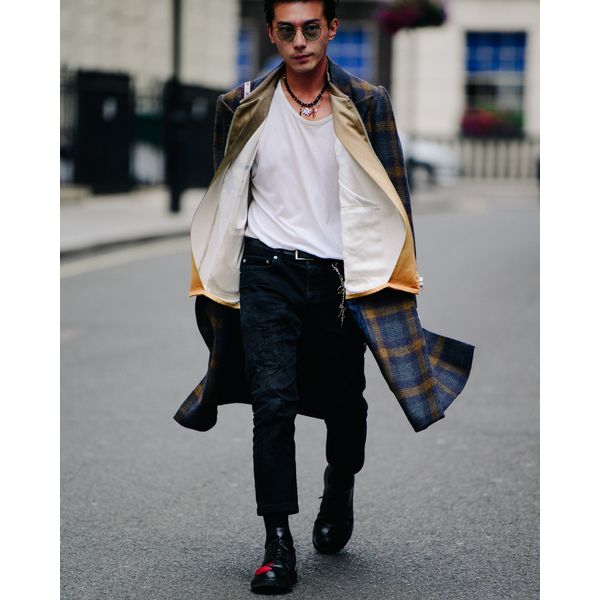 History of Mens Moreschi Shoes
The Italian footwear brand Moreschi was founded way back in 1946 by Mario Moreschi in Vigevano, one of the most celebrated shoemaking districts in the world. Moreschi's mission was to produce beautiful shoes to the highest possible standards for the high-class gentleman who insists on nothing but the absolute best. The small Italian business leapt onto the bigger global stage in 1957 when Mario's son, Gianbeppe, took over the reins of the business and reached out to a wider international audience. The sheer quality of the footwear attracted some of the richest and most powerful people on the planet, including Popes, Nelson Mandela and Michael Jackson. Now under the leadership of Mario, Stefano and Francesco Moreschi - the three grandchildren of the original founder – the brand continues to expand across the globe with new stores opening in Dubai and Qatar, and with international sales now accounting for over 75% of Moreschi's £40 million sales.
Current shoe collections
PRINTED HIKING BOOTS: As the dramatic branding suggests, these black leather hiking boots are clearly the very best that money can buy.
LAMB FUR LINING DESERT BOOTS: Supremely comfortable boots constructed from calf leather with lamb fur lining.
BLACK CLASSIC DERBY SHOES: Irresistibly Moreschi in every detail, with almond toe and branded insole.
CHECKED PANEL OXFORD SHOES: Utterly exquisite derby shoes produced from calf leather and brown wool.
ALMOND TOE LOAFERS: Elegant sophistication from the vintage high-class Italian label, crafted from calf leather with silver-tone branding plaque.
Famous people wearing Moreschi Shoes
Some of the richest, most successful, most celebrated and most powerful men in the world have been proud to be seen in Moreschi shoes. The long list of VIP names includes Nelson Mandela, Frank Sinatra, Richard Burton, Michael Jackson, and Novak Djokovich. Movie star Liam Neeson was recently spotted wearing a pair of Moreschi desert boots, while Academy Award winner Adrien Brody was snapped in the Moreschi Kobe Black with calfskin monkstrap.
Size guide
Moreschi shoes are widely reported to fit true to size, check with your supplier if you have any doubts on sizing.
Similar brands
LACOSTE: The iconic crocodile logo reveals that these footwear masterpieces can only be Lacoste.
LOUIS LEEMAN: Fine Italian craftmanship is fused with luxuriously embellished European designs to create a refreshingly unique breed of shoe.
PAUL SMITH: Quirky but never flippant, eccentric but never absurd. Experience the Paul Smith touch.
PIKOLINOS: Lightweight casual shoes, stylishly relaxed loafers, tan leather ankle boots and more from the eco-friendly Spanish designers.
TOD'S: An exquisite balance of tradition with modernity, check out the latest stylish footwear drops from Tod's.