One of Britain's freshest brands to make an immediate impact on the footwear market. 'The Only Way is Essex' reality TV star Tommy Mallet has defied the critics by developing a new mash-up of sport-casual and formal-smart shoes which has already picked up respect and acclaim from the industry and consumers alike. A long-term fan of designer trainers and shoes but not a believer in the expensive price tags, Mallet has created a premium designer footwear range produced from the finest materials and available to buy at reassuringly sensible prices.
Tommy Mallet is a star of reality show TOWIE.
He studied architecture at college in London.
Mallet's mission is to produce premium shoes at affordable prices.
will.i.am's stylist helped to gain recognition for the brand.
Mallet is also planning to launch a new sunglasses line.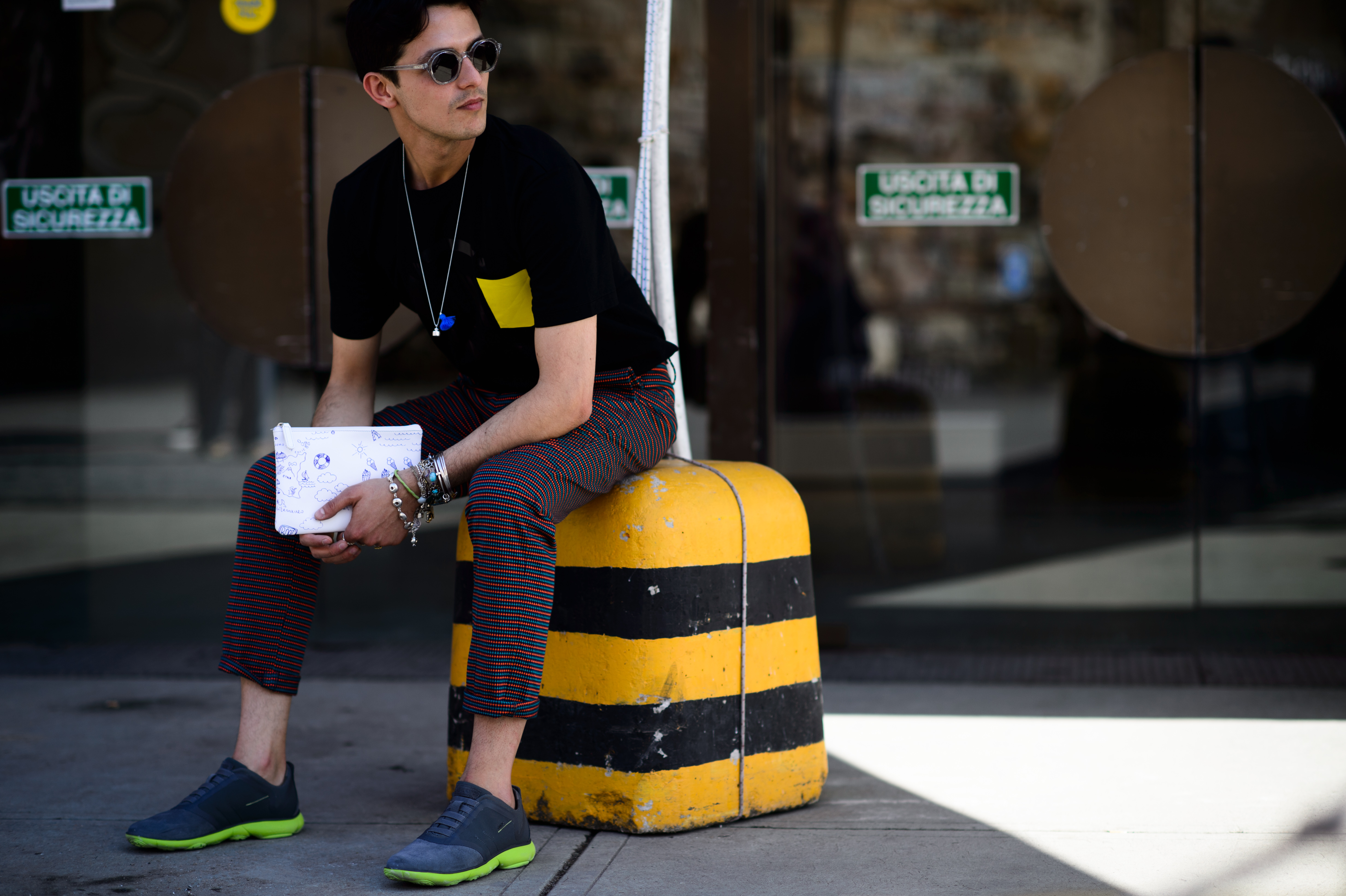 History of Mens Mallet Shoes
Back in 2015, Tommy Mallet was already a rising star of the smash hit reality TV show 'The Only Way is Essex' and had launched his own CIRCUIT nightclub in Romford. During a modeling shoot, Tommy was handed a particularly nice pair of shoes to model, and he liked them so much that he quite fancied taking them home and keeping them. He quickly went off the idea when he discovered that the price tag was £1,200. Mallet figured that he could surely produce his own shoes to the same high quality but at a much more reasonable price tag for the everyday consumer. Teaming up with his good friend Evren, they worked on producing their first sample and the Mallet brand was born. Mallet faced stiff opposition at first, with many critics challenging the idea that a reality TV show star might have what it takes to launch a successful footwear company. With help from will.i.am's stylist who fell in love with the fresh sporty-smart designs, Mallet soon proved his critics wrong, with the brand now selling out in high-end stores across the UK and Europe. Despite offers from major corporate companies offering to invest stakes in the brand, Mallet has vowed to remain fiercely independent and distinctive.
Current shoe collections
DALSTON WHITE: A new take on a much-loved classic, Mallet brings a fresh touch to these Dalston Trainers in an off-white colorway.
BLACK LOGO SLIDES: A perfect illustration of the blend of summer casual with sharp style on these logo slides with dramatic branding and chunky grip sole.
SOUTHGATE TRAINERS: Urban street-style trainers in khaki green with signature metal insert branding.
HIKERS: Mallet's fresh take on hiker trainers with black colorway and all-encompassing tonal stitching.
DIVER TRAINERS: Crafted from neoprene and leather, these new trainers provide a distinctly smarter off-duty look, featuring metal hardware and eyelets.
Famous people wearing Mallet Shoes
It's still very early days for the Mallet brand, but expect to see a host of celebrity names sporting the footwear in the very near future as the label expands across Europe. It certainly helps matters that the man behind the brand is a celebrity name himself and one of the current breakout stars of TOWIE. Although his footwear empire is now beginning to take off, Tommy Mallet has revealed that he plans to continue with his starring role in the hit TV series.
Similar brands
ALEXANDER WANG: Disheveled suede shoes, urban grunge sneakers, sharp sandals and more from Alexander Wang.
CLAE: Finest quality footwear fused with urban street-style comfort.
FABI: Fusing production excellence with fresh designs for a new generation.
KEDS: The original and still the very best crafters of innovative sporty footwear.
PRADA: Prestigious new footwear lines from the legendary award-winning label