The Lacoste brand has always stood for relaxed elegance, a perfect description of the style in which the man himself won his wealth of achievements in tennis, business and life. Every sporting legend from the worlds of tennis, golf and the Olympic gold medal podium has proudly worn the casually sophisticated Lacoste clothing at some point on their road to success. The iconic crocodile emblem which has adorned every Lacoste piece since the brand's launch in 1933 still appears on every pair of shoes, sneakers, and slides in the latest footwear collections.
Lacoste created one of the first examples of logo-branded clothing.
The brand is famous for its iconic green crocodile logo.
Lacoste is now sold in over 110 countries.
Andy Roddick and John Isner have worked with the brand.
Novak Djokovic is the new brand ambassador for Lacoste.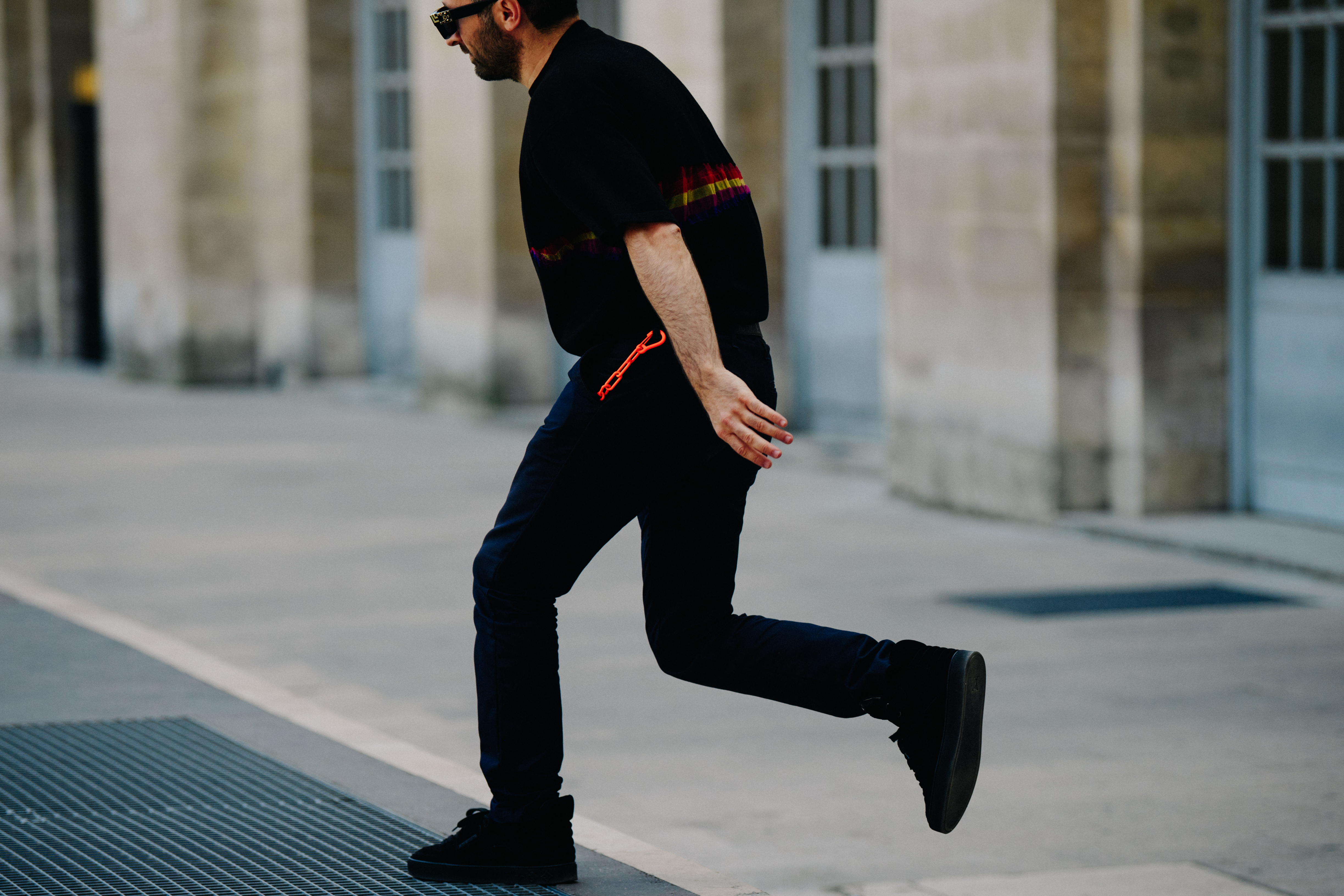 History of Mens Lacoste Shoes
Rene Lacoste was certainly a remarkable man. Nicknamed 'The Crocodile' because of the tenacious way he dealt with his opponents during his dominance of world tennis in the 1920s and 30s, he also invented the world's first tennis ball machine, designed the game-changing tubular steel tennis racket and launched a world-conquering fashion brand. The famous crocodile emblem appeared on all of Lacoste's fashion clothing and footwear, and was in fact a very early example – Lacoste claims the very first example – of logo branding on clothing products. The brand was given a new surge of life in 2005 when French designer Christopher Lemaire took the range into a more contemporary orbit, attracting acclaim and endorsements from the likes of tennis players Andy Roddick and Richard Gasquet. World champion and current world number one Novak Djokovic has recently signed a 5-year contract with Lacoste to become the new ambassador and effectively the new 'crocodile' of the brand which has now sold over 50 million products in over 100 countries.
Current shoe collections
UPTON HIKER LEATHER BOOTS: Mid-cut hiking boots with synthetic lining, complete with the patented Ortholite antimicrobial sockliner. BLACK
AMPTHILL TRAINERS: Stylish trainers with metal eyelets and waxed laces, featuring warm lining and breathable insole.
MARICE BL 2 CANVAS SLIP-ON PUMPS: Super comfortable pumps constructed from breathable canvas uppers and Ortholite insole.
ESPARRE CHUKKA 318 1 DERBY CHUKKA BOOTS: Crafted from smooth suede and leather, the Esparre boots with chukka silhouette are packed with a padded collar and cushioned footbed.
FRAISIER CROC SLIDERS: A vibrant tribute to the name behind the brand, these flip flops feature a moulded crocodile effect on the footbed and the signature Lacoste logo and embossed branding.
Famous people wearing Lacoste Shoes
Lacoste designer Christopher Lemaire once claimed that they didn't care to play the celebrity game. With so many celebrities wearing Lacoste anyway, he felt there was no need to pretend or make a big deal about it. He's got a point – the brand has been worn and endorsed by many of the biggest sporting champions in history. From the world of movies and television, star of 'Two and a Half Men' Ashton Kutcher has made no secret of his particular love for the Lacoste Imatra sneakers, having been snapped in his favorite pair several times. Other big names to follow the brand include tennis players Guy Forget and Arnaud Clement, Golfer Colin Montgomerie and Swiss Olympic gold medal champion Stanislas Wawrinka.
Size guide
| USA | Europe | UK |
| --- | --- | --- |
| 7 | 39.5 | 7 |
| 7.5 | 40 | 7.5 |
| 8 | 40.5 | 8 |
| 8.5 | 41 | 8.5 |
| 9 | 42 | 9 |
| 9.5 | 42.5 | 9.5 |
| 10 | 43 | 10 |
| 10.5 | 44 | 10.5 |
| 11 | 44.5 | 11 |
| 11.5 | 45 | 11.5 |
| 12 | 46 | 12 |
| 12.5 | 46.5 | 12.5 |
| 13 | 47 | 13 |
| 14 | 48 | 14 |
| 15 | 49 | 15 |
Similar brands
LOUIS LEEMAN: Luxury footwear for the fashionable gentleman who dares to be distinctive.
MORESCHI: The high-luxury Italian footwear brand that's in a league of its own.
PAUL SMITH: New footwear selections from the most popular and celebrated British fashion designer in history.
PIKOLINOS: Mediterranean influences run deep in the new collections from the acclaimed Spanish brand.
TOD'S: An international success story. Still very much an Italian family business at heart.