Men's Hawaiian Shirts Are In Style (Again)
By Sophie Hay, Menswear Editor
Summer's unexpected comeback kid needs no introduction. The Hawaiian shirt has returned, and without a whiff of misguided American tourist to be had. Whether it is the nostalgic pull of a palm print, or the fact it makes you feel like summer as soon as you throw one on, there is a reason fashion's love affair with this Pacific export has been rekindled. Here's how to wear it (while still being taken seriously).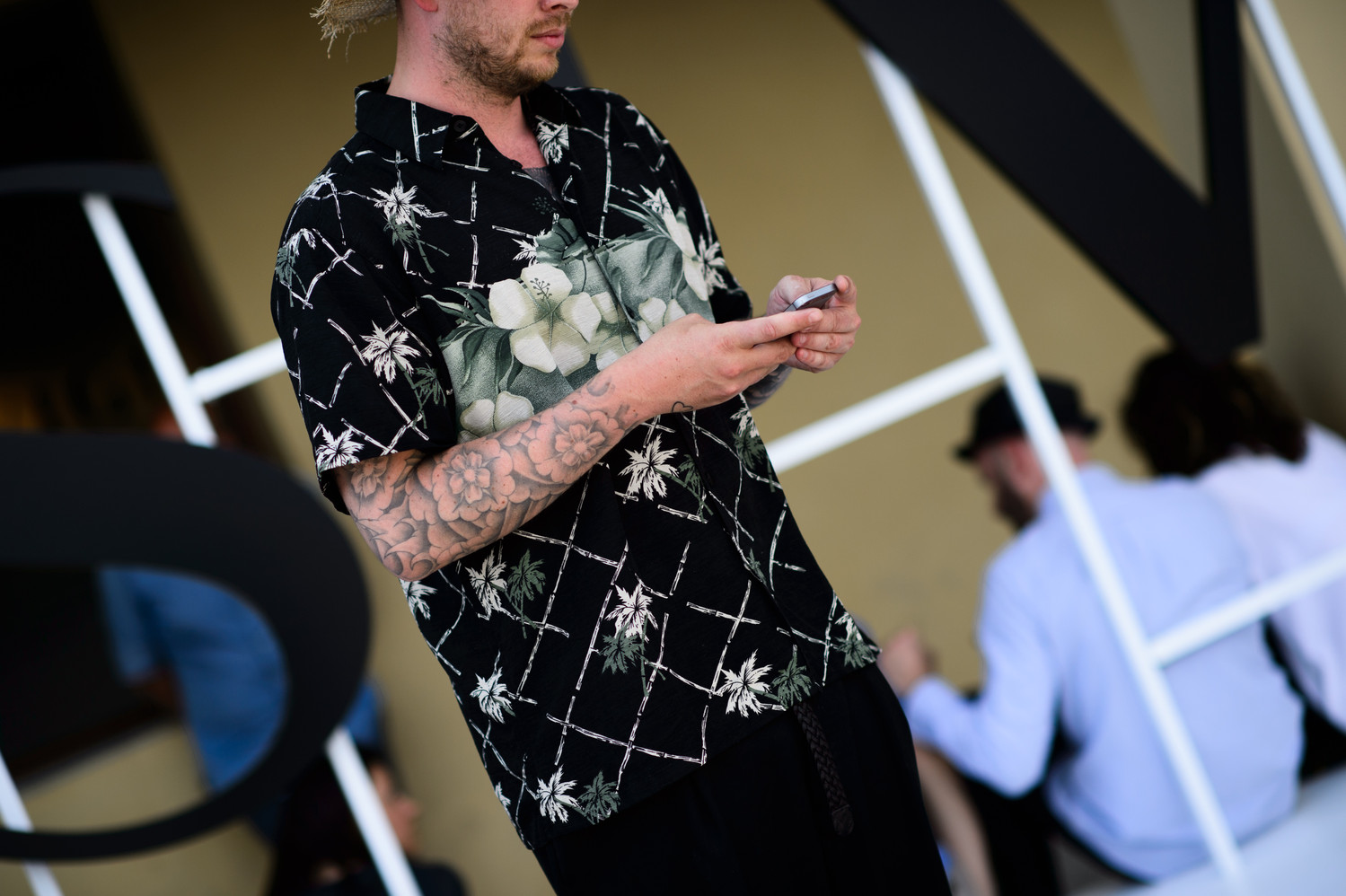 Despite having been worn by the likes Mr. Elvis Presley (in the 1962 movie Blue Hawaii, naturally), Al Pacino in Scarface and then-teen heart throb Leonardo DiCaprio in Baz Luhrman's Romeo and Juliet the Hawaiian shirt has often considered a sartorial punchline. Yet, this season we've seen designers including Saint Laurent and Valentino pay homage to the 1950s Aloha shirts with palm printed, pineapple covered and faded out styles in silk and heat printed cottons. It's not just the fashion crowd that are embracing the trend. Celebrities including Harry Styles, Justin Bieber and Brooklyn Beckham have been spotted in Saint Laurent's 90s Palm Beach style—further evidence that the Hawaiian shirt is back, and without a hint of irony.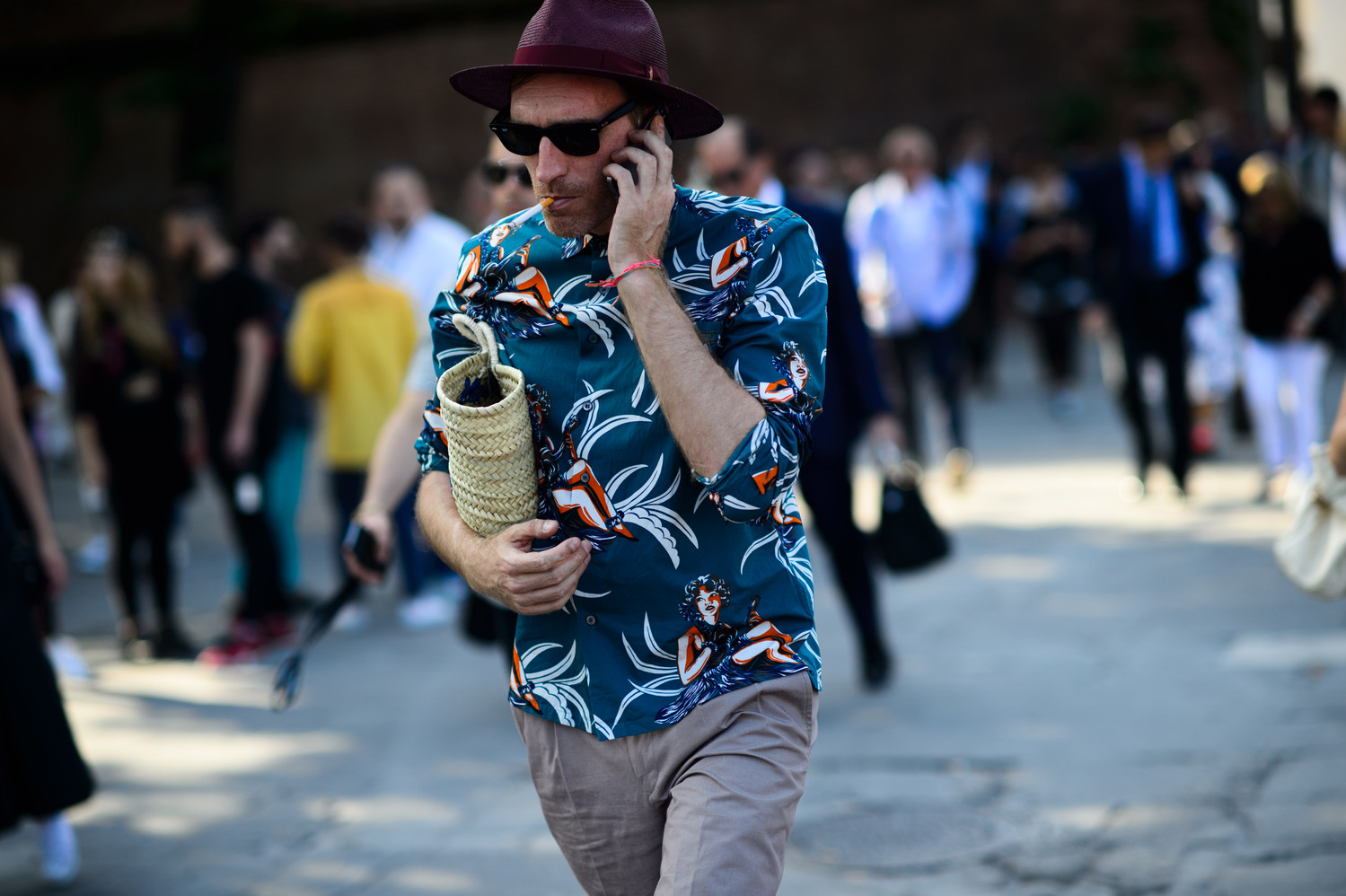 This summer we're encouraging you to move away from that simple white shirt (at least temporarily) and switch it up with a kitsch alternative. But before you order that next pineapple cocktail, there are a few styling tips to consider. We reckon the more Hawaiian you go, the better here: we're talking short sleeved, obnoxiously printed (flowers, pineapples and palms all fly) with an open neck. Bonus points if you tuck it in.
Look for styles in cotton or silk rather than nylon and remember to offset those bold prints by keeping the rest of your outfit totally plain and understated. If you plan on wearing your Hawaiian with jeans, we'd recommend a straight vintage-wash style to keep the look playfully retro, rather than total tourist. For something a little more mod, try pairing your printed shirt with slightly cropped tailored pants and brogues.
Shop the Edit