Say something, but don't say too much. That's the mission statement of one of the world's most exciting and acclaimed new footwear designers, Jerry Lorenzo, the natural talent behind Fear of God. A street-cool fusion of rock 'n' roll and symbolic religious influences, the Fear of God range concocts a beautifully simple array of luxury urban designs which have become known as 'chic grunge'. Working in collaboration with the likes of footwear powerhouse Nike, Fear of God is responsible for bringing super-cool minimalist style back to the streets.
Jerry Lorenzo is the son of MLB player Jerry Manuel.
Lorenzo received no formal fashion training.
The designs are inspired by rock and religious influences.
Jerry Lorenzo is currently collaborating with Kanye West.
Fear of God also creates clothing for Justin Bieber.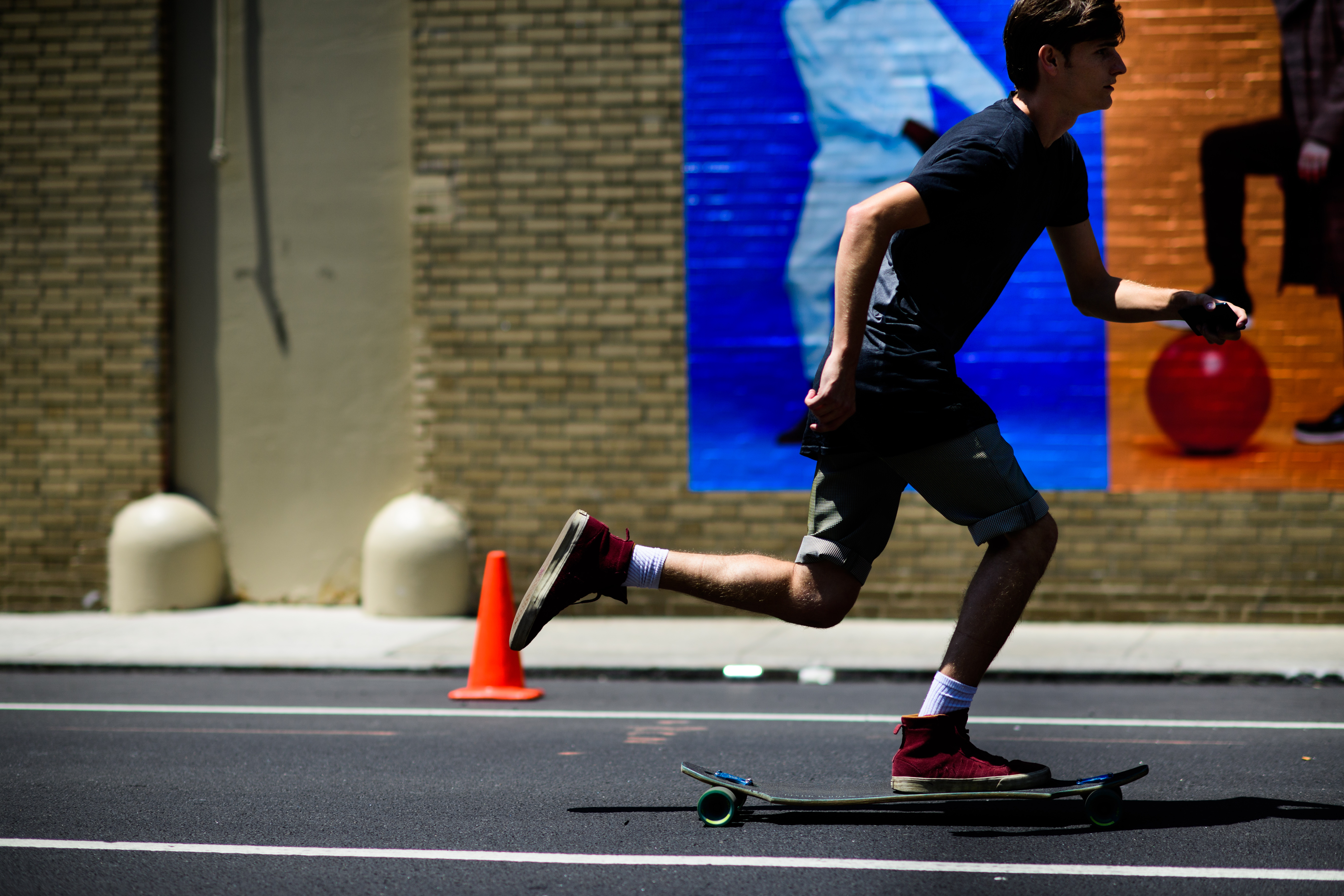 History of Mens Fear of god Shoes
One of the freshest footwear names to go into stellar orbit within just a few years of launch, Fear of God is the brainchild of American Jerry Lorenzo, the son of ex-MLB player and coach Jerry Manuel. It's fair to say that Lorenzo did not come from a fashion background and did not even study fashion or design on any level. His original goal was to become a sports agent, and it was while managing MLB player Matt Kemp that Lorenzo first became aware of the lack of clothing choices for his star client. Inspired by his deep-rooted Christian religion, his love of rock music, and his huge admiration for the work and achievements of Kanye West, Lorenzo launched Fear of God as an outlet for his 'chic grunge' visionary clothing designs. He quickly went from unknown new designer to celebrated fashion icon, riding against the tide of the industry and dropping his new collections to his army of devoted followers on his own terms rather than when dictated by the fashion season. He now collaborates with one of his original inspirational heroes, Kanye, and is also working with Nike on street-cool luxury footwear.
Current shoe collections
MILITARY NEOPRENE HIGH-TOP TRAINERS: Influenced by the traditional army boot, these peppercorn-gray trainers embody the stylish street spirit of the brand.
VARSITY BASKETBALL HIGH-TOP TRAINERS: Crafted in Italy from supple premium leather, these trainers with contrasting panels feature a chunky rubber sole.
BROWN HIKING SNEAKER: Sturdy and stylish hiking boot design evolving into a street-cool sneaker with silver-toned hardware.
JUNGLE SNEAKER: A new twist on the military surplus look, adding a luxurious layer of style to a traditional favorite.
BASKETBALL LEATHER-PANELLED HIGH-TOP SNEAKERS: Embracing the uniform style of the Boston Celtics Players back in the 80s, these retro sneakers feature ultra-comfortable padded collars and serrated rubber soles.
Famous people wearing Fear of god Shoes
Justin Bieber is a big fan of the brand and has regularly been spotted in Fear of God footwear. During his appearance at the iHeart Radio Music Awards, most of the global audience were mesmerised by his new dreadlocks, but the real trend-spotters were far more interested in the Fear of God military sneakers he was wearing. Dwyane Wade and Jamie Foxx were both wearing Fear of God sneakers when they were participating in the 2018 NBA All-Star Celebrity Game, while David Beckham has also been snapped in the signature footwear.
Similar brands
A.P.C: Minimalist footwear collections for the confidently cool gentleman.
SANTONI: Beautiful shoes crafted in-house in the heart of the Italian footwear industry.
TOM FORD: New collections from the fashion designer who helped shape and define an era.
VALENTINO: Taking the classic signatures and hallmarks of a long legacy in footwear and pushing forwards with fresh contemporary designs.
YUKETEN: Made in America, produced to the highest possible standards for the true footwear connoisseur.