The new sophisticated sports line from Armani is based on two core concepts – luxuriously casual style and innovating comfort. Now working in collaboration with Reebok, many of the new training shoes from EA7 use C-CUBE technology – a 3D carbon fiber cushioning system which provides ultra-responsiveness and maximum lightness for the ultimate in comfortable high-performance footwear. Look out for fusion racers, sea world slides, 3D knit sock sneakers and hi-top trainers which combine high-end fashion with the technology of tomorrow.
EA7 is a diffusion line from Emporio Armani.
The label is dedicated to sports and casual.
Many EA7 pieces are designed by Giorgio Armani himself.
Fashion shoes are produced in collaboration with Reebok.
Tracksuits and hoodies are also available from the line.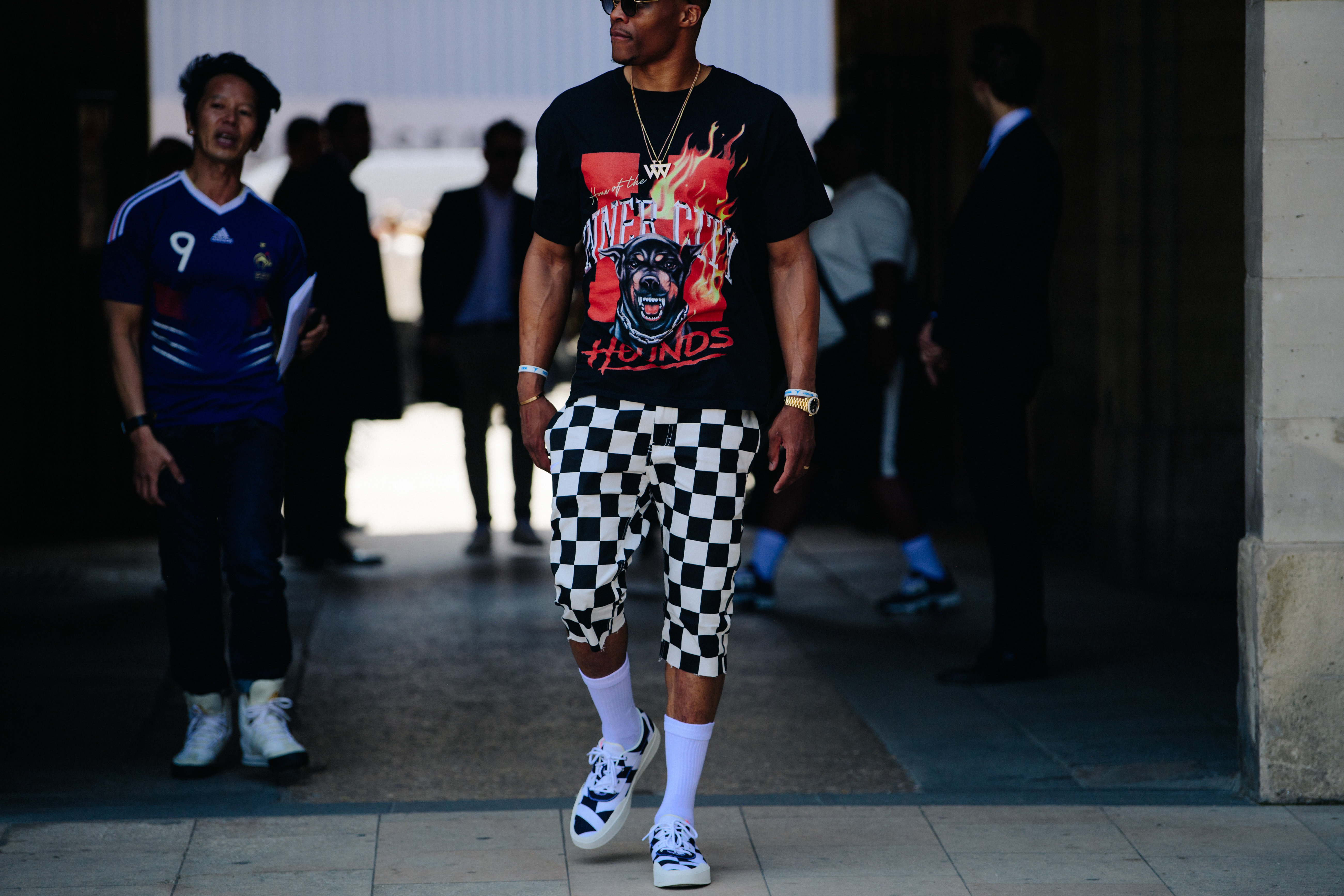 History of Mens EA7 Shoes
Emporio Armani, a satellite brand from the main Giorgio Armani fashion brand, has recently launched the EA7 label with the aim of providing smartly casual – or casually smart – lines of high-end sportswear. Essentially, EA7 is the kind of stylish clothing that looks like it's intended for the gym, but won't often be seen in the gym. The EA obviously stands for Emporio Armani, while the 7 comes from Giorgio Armani's good friend Andriy Shevchenko who wore the number seven when playing for Armani's favourite soccer team AC Milan. The label was given a low-key launch in most parts of the world, with EA7 garments and shoes simply appearing in small sections of the main Emporio Armani website. However, the new label has proven to be a massive hit in Italy, and Giorgio Armani now plans to boost the presence of EA7 around the globe.
Current shoe collections
BLACK FUSION RACERS: Sporty chunky trainers with the luxurious production of EA7, featuring super-light and breathable textile upper.
RED SEA WORLD SLIDES: Dramatic EA7 and Emporio Armani branding is at the forefront of these dynamic slides with moulded foot and rubber sole.
SPIRIT C2 LOGO RUNNER SNEAKERS: Adding urban youthful style to premium active sportswear, these sneakers with chunky soles feature padding for ultra-comfort.
BLUE MINIMAL RUNNER TRAINERS: Sophisticated and stylish sports shoes with foam cushioning for a bounce in every step.
LVR KNIT SOCK SNEAKERS: A limited edition collaboration with Luisa Via Roma featuring dual branding, microfiber heel lining, memory foam insole and 3D knit upper.
Famous people wearing EA7 Shoes
Of course, every truly stylish celebrity or VIP of the last 40 years has been seen wearing something designed by the legendary Giorgio Armani. EA7 is a relatively new diffusion label which is only just beginning to make waves outside of Italy. From within the label's home country, Italian male supermodel Pietro Boseli is the first name on what will doubtless be a very long list of celebrities to publicly embrace his love for the new brand. The former engineer and teacher became widely known as "the world's hottest maths teacher" was recently spotted wearing EA7 while enjoying the holiday season with his family.
Similar brands
BURBERRY: Contemporary designs from the quintessentially British fashion house.
KICKERS: Rebellious designs from the rock brand that defined an effortlessly cool generation.
FITFLOP: New shoes, clogs, boots and sneakers from the inventors of the acclaimed technological breakthrough 'Walker' sandal.
DIOR HOMME: All eyes are on Dior Homme as they reveal the first elegant footwear lines under creative genius Kim Jones.
CESARE PACIOTTI: The footwear of choice for fashion-forward celebrities, Cesare Paciotti reveal their latest collections of crucial footwear.