Clae Shoes have recognised that it's time to address the changing trends and needs of modern men's footwear. We don't all necessarily want to be restricted to the broad categories of 'shoes for smart' and 'sneakers for casual' which have dominated our shopping choices for decades. How about bridging the gap between the two and wearing sharp premium quality footwear which fuses dress shoe style with maximum urban comfort? Skate over to the latest collections from Clae to browse the freshest fusions of street and style.
Clae bridges the gap between sneakers and shoes.
Many of the shoes are named after iconic personalities.
A pop-up store made from pallets has launched in Poland.
After a three-year hiatus, Clae re-launched in 2007.
The brand uses premium leather for ultimate comfort.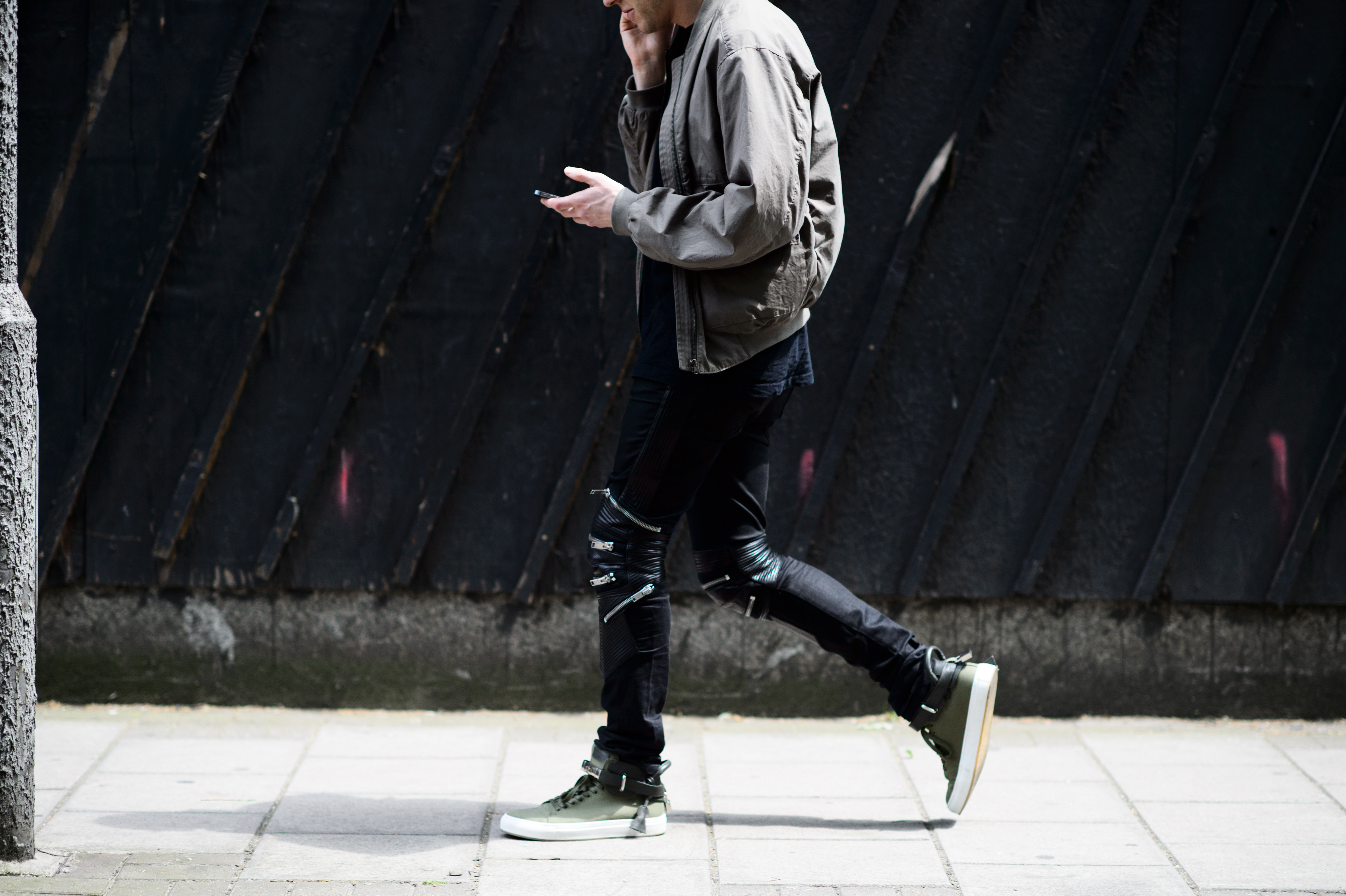 History of Mens Clae Shoes
The story of Clae Shoes is a shining example of dogged determination in a tough industry where it's hard to get a break but you have total self-belief in your brilliant products. Inspired by the '90s skateboard scene and the energy of New York City in that fizzing decade, designer Sung Choi first launched his streetwear shoe company in 2001 and quickly grew cult acclaim in the indie footwear scene. However, the tide of fortune seemed to be working against the fledgling brand and it was put on hold for three years. But Sung Choi wasn't ready to concede defeat when he knew there was a growing market for his unique brand. In 2007, Clae Shoes rose again like a phoenix from the ashes, and this time was propelled into mainstream success. With a distinct focus on targeting the middle ground between smart shoes and casual sneakers, Clae Shoes has struck a chord with an ever-growing audience and continues to climb to the top of the industry today.
Current shoe collections
BLUE STRAYHORN SHOES: Stylish and reassuringly comfortable hi-top trainers for sporty fashion lovers with fabric lining and leather insole.
BRADLEY TRAINERS: Mixing elegant sophistication with dreamy comfort, these brown trainers feature a waxed leather upper and embossed branding on the tongue.
LOW-TOPS & SNEAKERS: Crafted from finest leather, Clae deliver a massive range of Low-Tops and Sneakers in a choice of urban-cool designs.
ONE-PIECE LEATHER SHOE: Classic design crafted from one piece of full grain leather with hand-stitched accents and waxed lacing.
BROWN ANKLE BOOTS: Stunning new release from the masters of streetwear design, with suede effect and leather lining.
Famous people wearing Clae Shoes
Soccer legend and fashion icon David Beckham was seen sporting a pair of Clae shoes, giving a clear seal of approval to the mash-up of formal and casual footwear. Movie legend Tom Cruise was recently spotted out and about in a pair of Clae Navy Wool Sneakers while American football quarterback Tom Brady was also seen wearing the exact same style.
Size guide
| USA | UK | EUR | JPN |
| --- | --- | --- | --- |
| 7 | 6 | 40 | 25 |
| 8 | 7 | 41 | 26 |
| 8.5 | 7.5 | 41.5 | 26.5 |
| 9 | 8 | 42 | 27 |
| 9.5 | 8.5 | 42.5 | 27.5 |
| 10 | 9 | 43 | 28 |
| 10.5 | 9.5 | 43.5 | 28.5 |
| 11 | 10 | 44 | 29 |
| 11.5 | 10.5 | 44.5 | 29.5 |
| 12 | 11 | 45 | 30 |
| 13 | 12 | 47 | 31 |
Similar brands
ALEXANDER WANG: The Master of Normcore brings mainstream accessibility to his new range of gothic footwear.
FABI: Superior craftmanship and elegant stylings are the hallmarks of Fabi footwear.
PRADA: More than just a brand name, Prada is a status symbol of pure under-stated elegance.
KEDS: The original inventors of the sneaker continue to shake up your expectations.
MALLET: The freshest footwear name to take the industry by storm.