Let's Talk About Sustainability
Sustainability is a buzzword that many people are sick of hearing, but with increasing pressure on all of us to protect the planet's scarce natural resources, there is never a better time to go green.
From the materials we should avoid to tips on how to reduce, re-use and recycle, read ahead to find out the small ways we can all make a difference.
Why What's On The Outside Matters
Have you even been searching for the perfect basic T-shirt and wondered why one costs $6 and another $40? Well, there's a reason for that.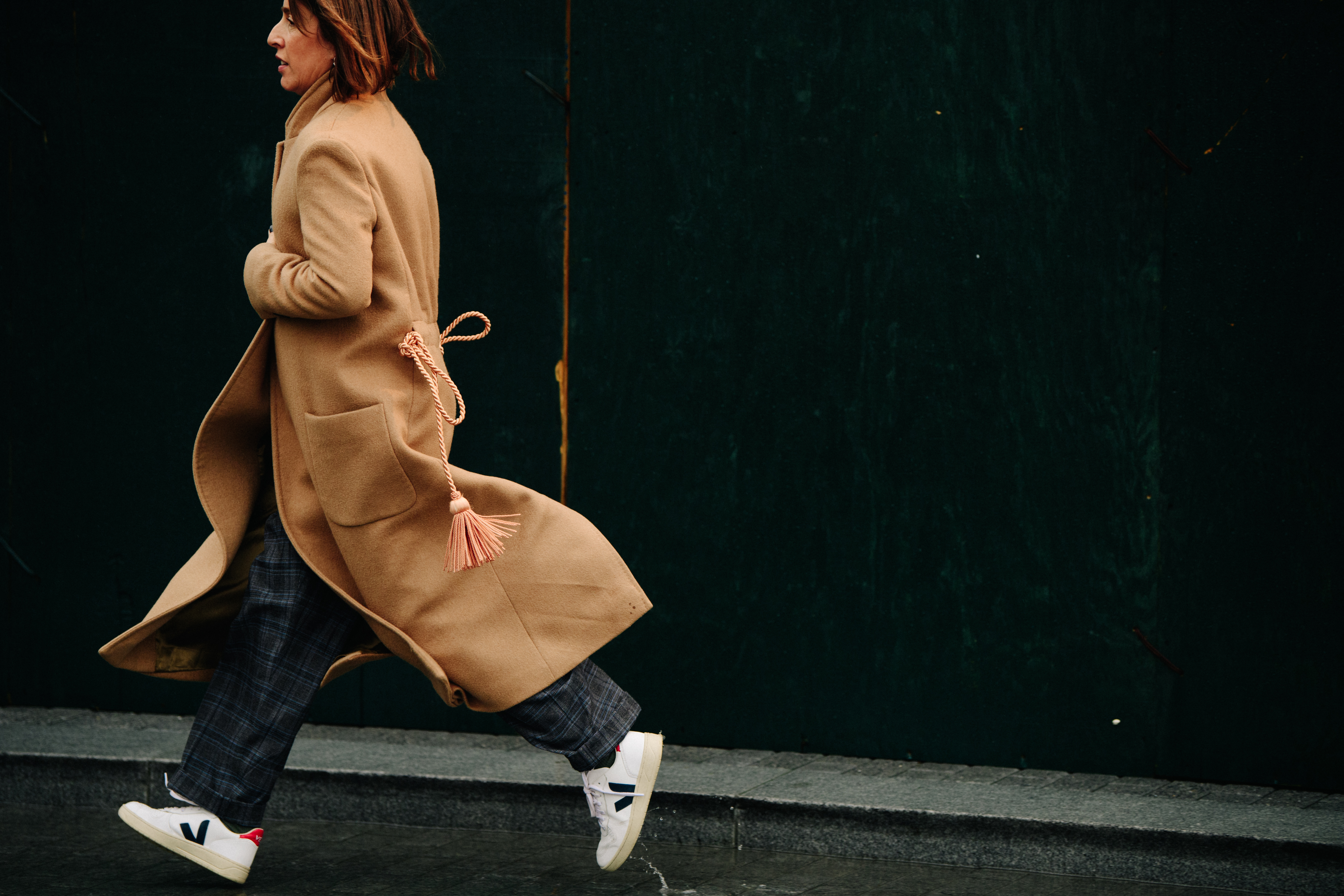 You wouldn't think a nice, bland textile like cotton would be so controversial, but this everyday fabric has become a flashpoint in the battle for more sustainable and ethical clothing.
Advocates of eco-friendly fashion accuse the cotton industry of heavy pesticide and herbicide use, dangerous working conditions and even putting the consumer's health at risk when we wear its products, which is why we decided to investigate more.
So really, why choose organic and why does it pay to spend more?
The Problem With Pesticides
Many of us question: why is the organic cotton T-shirt so expensive? To get answers we talked to PAN UK, who do leading work in promoting safe and sustainable alternatives to hazardous pesticides, to share with us why as consumers we should be prepared to pay that bit extra.
At a conventional cotton farm, crops are sprayed with pesticides to suppress weeds and pests. This is a problem.
Cotton crops, PAN UK explains covers 2.4% of the world cultivated land but uses 6% of the worlds pesticides - more than any other single major crop.
What's the deal with pesticides you ask?
Well, they contribute to much of farmings disastrous economic, health and environmental consequences.
According to the Environmental Justice Foundation, pesticides are a factor in an estimated 1 to 5 million poisoning cases each year across all agricultural sectors, which results in 20,000 reported deaths.
"Thousounds of cotton farmers and their families suffer from pesticide poisoning every year…" PAN UK tells us "...many commit suicide as a result of debt related, at least in part, to high chemical costs".
So why the mark up?
Two main reasons is that to grow healthy crops without the use of pesticides, this results in more labor by farmers who instead suppress weeds through mechanical means.
More labor, means more workers to pay, which is where the help of non-profits and NGO's like PAN UK come in.
Pan UK currently work with organic cotton farmers to help to promote fair labor practices, wages and teach farmers how to grow healthy crops by training them in non-chemical pest control.
Fair labor practices, no pesticides, no GMO cotton that all result in a better a living for farmers and which are better for the land seems like a justifiable $30 for us. Check out our a few of our favourite organic cotton pieces below.
Plastic, Not Fantastic
Ever since Selfridges unveiled its Project Ocean campaign in 2010, conversation has been swirling around ocean plastics and water pollution, with the focus on what we can do as consumers.
Recognising the full effect that plastic has on the environment, we asked the environmental activist Natalie Fox to explain why we should all be doing more to make change.
Yoga and surfer Natalie, first became aware of the issue as she started noticing more and more plastic washing up on beaches.
"As a surfer I feel at home in the ocean and it frustrates and saddens me to see the amount of trash that has ended up there…" Natalie Fox
Natalie explained to us that encountering plastic waste is a global issue. Just one bottle takes about 400 years to breakdown" and there's more to be done than just switching to paper straws and single-use carrier bags.
From Selfridges' continuing Project Ocean campaign (which has now been running for 8 years) to Adidas' recycled ocean plastic trainers big brands are starting to make waves bringing much needed shedded light to the undissolvable substance.
"We're really at a tipping point with plastic" said Rachel Sarnoff, Executive Director at 5 Gyres – a non-profit organization focused on marine pollution tells us. But, "It's important to realize that when it comes to plastic…the system is broken" said Rachel, referring to the huge amounts of 'recycled' plastic developing countries are now exporting to countries like India and Indonesia.
How can we make change? The good news is that the effect individual consumers can have is tangible. 5 Gyres recommends consumers "take personal responsibility to refuse single-use plastics".
Natalie agreeing, that as consumers we can help make change by supporting brands who are implementing more sustainable practises, "my favorite are Patagonia who are actively encouraging customers to keep their old gear and repair it".
So, what can we do?
Luckily, we've teamed up with two industry professionals Ethical Consumer and The Textile Exchange to give us their tips on how to introduce more mindful practices into our consuming.
The Textile Exchange works with more than 200 member companies to create leaders in the sustainable fibre and material sector. They also educatw brands on how to improve their practices and production with sustainable solutions.
Working towards a similar cause, Ethical Consumer aims to help consumers to shop more mindfully. Sharing easy to understand annual reports, they enable campaigners to challenge corporate power and businesses improve their supply chains.
Here's 5 ways to make your wardrobe more sustainable:
Re-use
The pro's of shopping vintage or pre-owned are endless. Retailers like Vestiaire Collective and The RealReal allow you to stock up on affordable designer items with a clear conscience - it's like recycling for the fashionable. And where else could you get just the right cutoff Levi's? Absolutely nowhere.
Reduce
Stop buying so much stuff. Speaking to The Textile Exchange they suggest to only buy when you need to buy. Which seems pretty easy right?
Instead of buying cheap items from high street stores which we hardly ever wear, we should be aiming to build a wardrobe of classic staples that will last for years - just ask the French.
The Textile Exchange also urge consumers to go one step further and ask us to question the material of what our shiny new item may be made of. Sustainable fibers to look out for include bio-synthetics, recycled polyester, wool or organic cotton.
"Choosing more sustainable fibers and textiles brings about much needed change - for the farmers and the planet" - The Textile Exchange
Good news, sustainable materials are starting to become even easier to come by with non-profits pushing for big brands and retailers to make change. The Textile Exchange's Recycled Polyester Commitment which asks brands to increase its use of the material by at least 25% by 2020 has seen over 60 companies take part.
Check out brands like Lacausa and SVILU who are becoming increasingly transparent about the materials used in its products.
Recycle
Don't chuck your clothes away. You know the saying, 'one woman's junk is another's woman's casual summer jacket'.
There's the obvious attempt at flogging your wardrobe to your friends, or dumping a bag outside a charity shop, but there are other ways to put your clothes back into the system. Try using apps such as Depop and eBay is always a no-brainer.
Go local
Choose designers and brands that have an appreciation for their local communities and economies. Though big brands like Adidas and H&M are starting to implement change, Ethical Consumer notes that "smaller brands are becoming more important [showing] big companies how it is possible to have much more apparent and accountable supply chains."
Choose Eco-Friendly Manufacturers And Brands
With so much jargon out there we get it's hard to sift through the waffle and find out which brands are actually living up to their preaches. Here we've listed 5 our favorite brands that go above and beyond when it comes to organic and sustainable practices.
Fans of 90s-tastic Calvin Klein undies and minimalist labels like COS, head here. Based in Denmark and France, Baserange is attracting serious interest in fashion circles for its streamlined and relatively inexpensive range of lingerie and basics.
The brand uses 100 percent sustainable fabrics – think super-comfy sweatshirts in organic cotton and signature sporty bralettes in soft bamboo.
Reformation has long been our go-to for date-night and wedding-appropriate dresses and it's just the cherry on top that it's a business founded on the idea of fashion and sustainability co-existing.
Every limited-edition collection is manufactured at the brand's factory in Los Angeles - plus, it uses all recycled hangers and packaging.
Patagonia has always shown itself to have a more ethical conscience, from closing on election day, donating the proceeds of their Black Friday sales to charity and launching a take-back program to fix and repair old clothing.
Philadelphia-based brand United by Blue was founded out of a desire to preserve the places where we play. Using sustainable fabrics like organic cotton, recycled polyester, and bison fiber to make their clothing, they have also pledged to remove a pound of trash from the earth's oceans and waterways for every product sold.
Producing slick, contemporary shapes and much sought-after styles, Veja is living proof that you don't need over-hyped influencers or in-your-face branding to achieve success in the ever-evolving world of sneakers.
Being serious about ethical practices and social responsibility, Veja uses rubber latex (tapped by 60 families of rubber tappers in the Amazon rainforest) for the soles of their shoes and buy fertiliser-free cotton from cotton growers in Brazil for a fair price.
For more information on how you can shop sustainably check out Ethical Consumer's alternative fashion brands guide here and follow all the great work Natalie, 5 Gyres, PAN UK and Textile Exchange is doing.