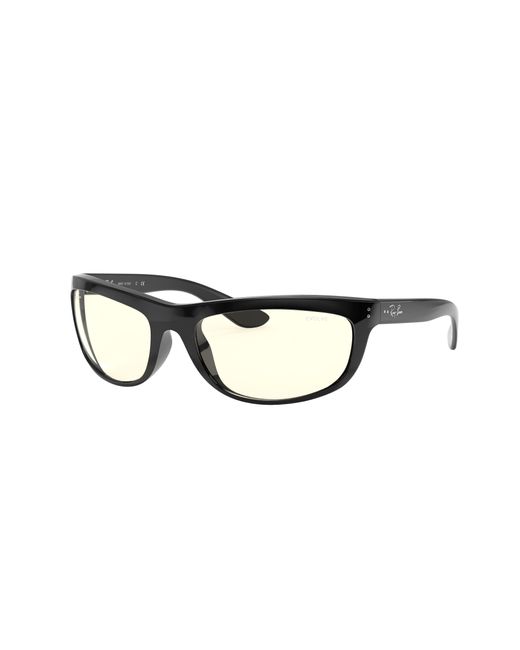 Women's Black Rb4089 Sunglasses
All shipping & returns info
Free shipping with Ray-ban.
Product details
Shop BALORAMA BLUE-LIGHT CLEAR EVOLVE Sunglasses. Color: black
From Ray-ban
Balorama Blue-light Clear Evolve Sunglasses Shiny Black Frame Grey Lenses 62-19
Balorama RB4089 is a 1967 release that experienced an iconic revival in the lates '90s. Today it joins the Everglasses collection with anti-reflective, photochromic lenses and blue light filter. The Evolve light responsive lenses shift from clear to grey as you transition between inside and outside, while the blue light filter is designed to increase visual comfort in all light conditions, including digital environments. The sweeping, black wrap-around frame cuts a striking shape and remains loved by individuals with style that means business.