Collection
like white on rice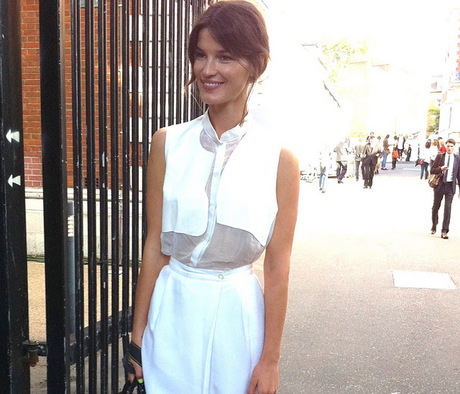 At the Racquet Club - as seen on the beautiful Hanneli Mustaparta

Simple and elegant. Wearing white on white is a statement in and of itself, so the key to pulling this off is to avoid piling on ostentatious accessories. In this case, less is more.

I like the idea of wearing all white with a piece or 3 of Russian gold jewelry. Alternatively, if you're a ride-or-die bada$$ chick, then rocking the Oscar de la Renta Chain Link Necklace under a fastened collar is more than appropriate (canary yellow grill, optional).

Lately, I've been wearing a lot of flats so I'm partial to (more like obsessed) with the Jil Sander laced shoes. They will be mine!

Comments
No comments yet.

or to add a comment.
More
≈ Sorry, there are no matching products.