Collection
Stunner Piece: Jewel Encrusted Dolce & Gabbana Bodysuit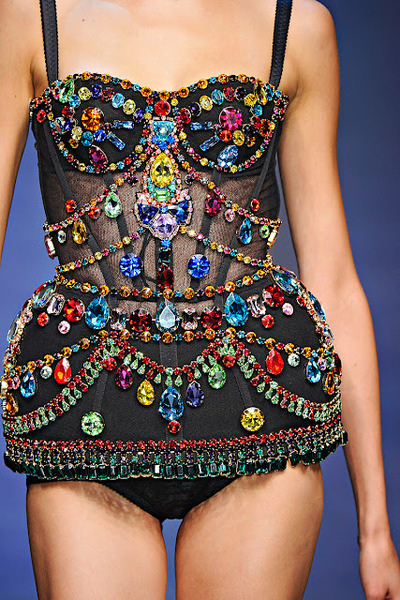 This bejeweled bodysuit from the Dolce & Gabbana S/S RTW 2012 runway is continually popping up in my recreational readings and I can't get it out of my mind! Finally, last week it (sort-of) turned ...
Comments
No comments yet.

or to add a comment.
≈ Sorry, there are no matching products.