J.Crew
Green Bellflower Earrings
A designer favorite: Pavé-set crystal petals surround a bold, bright center cabochon. In a slightly larger scale, these lovely flower earrings are the perfect touch of everyday glamour.
Featured in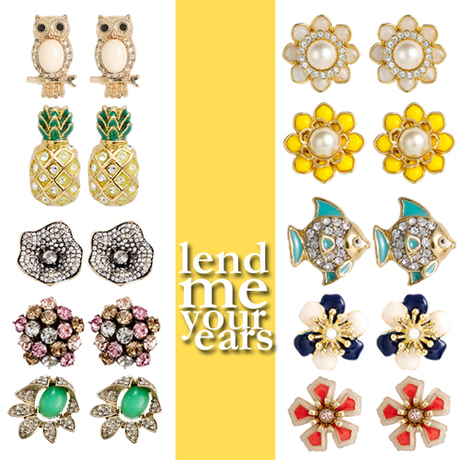 I'm not one to play favorites, but this may be my most favorite post ever . I really really really love this. Please tell me I'm not the only one! Here's the thing... I used to always wear pearl s...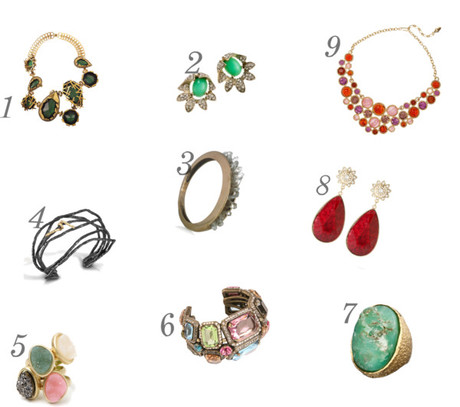 1. Erickson Beamon Oversized Crystal Necklace 2. JCrew Bellflower Earrings 3. Pamela Love Bronze & Quartz Crystal Bangle 4. Emmanuela Duca Terra Gold Cuff 5. Bauble Bar Organic Stacking Ring 6. Lan...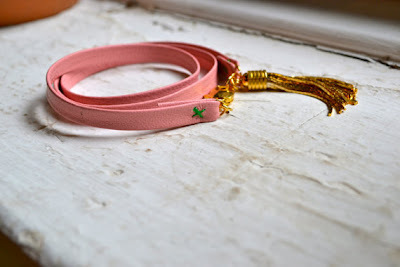 Here's some fabulous pieces of colorful eye candy that need to be swiped up and added to your office suit, white t-shirt, LBD , or denim cut-offs.   ~~~   ~~~   ~~~   ~~~ ~~~ ~~~   ~~~   ~~~   ~...