Pink Studded Leather Bracelet
We checked 451 retailers, this item is sold out.
Partner stores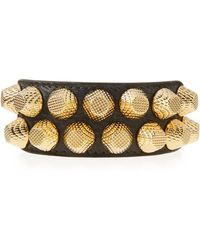 Not what you're looking for?
More Product Details
This rose-pink leather wrap-around bracelet has a signature palladium-plated two stud and buckle detail and an adjustable buckle fastening. Leather, palladium plated metal. Country of origin: Italy.