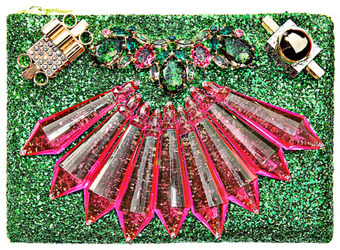 The Clutch: a stunning accessory that complements every outfit.
From a Satin Pouchette with beaded or embroidered detail, glittered.or a pouch that features gold tube hardware with multi-cut, multi-colored crystal embellishment. The options are endless.
Enjoy my best picks.
Comments
No comments yet.

or to add a comment.
More
≈ Sorry, there are no matching products.