White Bead-front Ruffle Blouse
We checked 451 retailers, this item is sold out.
Try these instead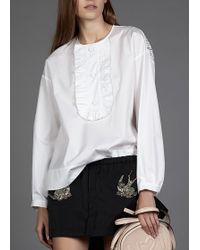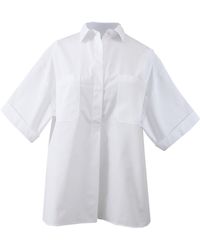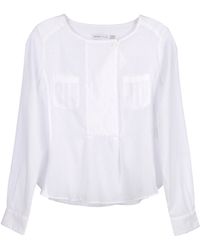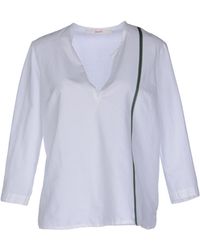 Not what you're looking for?
More Product Details
White satin with sheer chiffon center panel and ruffles; attached beaded necklace flanks front. Crew neckline. Long sleeves; button cuffs. Hem hits at hip. Silk. Imported.