We checked 451 retailers, this item is sold out.
Partner stores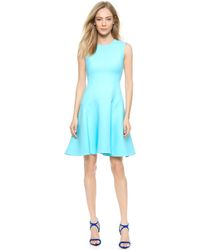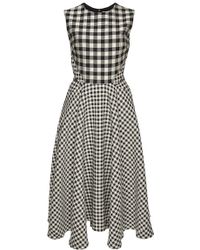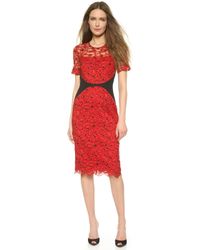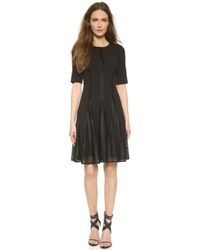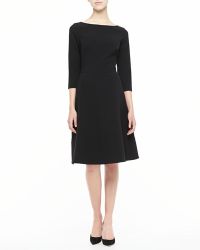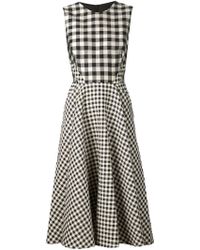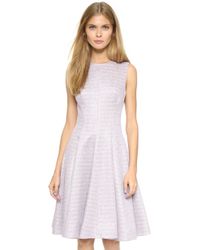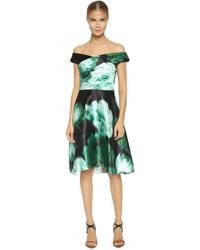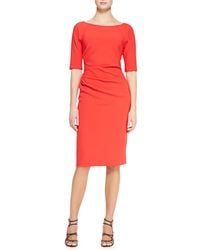 Not what you're looking for?
More Product Details
Blurred plaid sheath in charcoal from Lela Rose. This short sleeve dress features a high collar, pin tucked waist and blurred plaid print. Has hook eye zip closure in the back center with golden brown trim and black lining.