Gold Balloon-sleeve One-piece Swimdress
Partner stores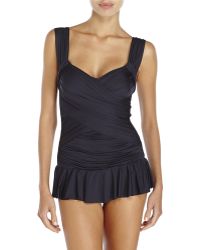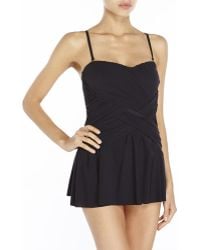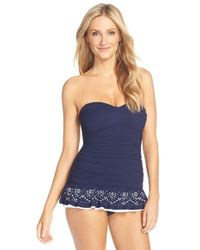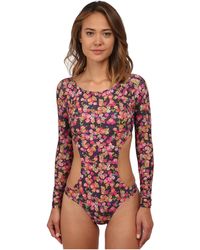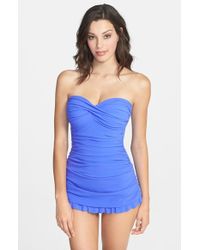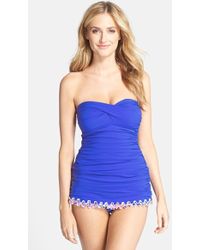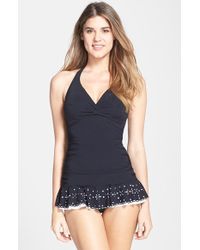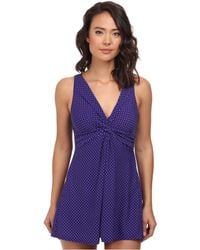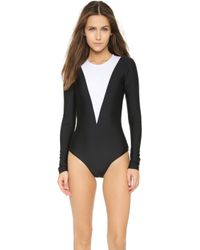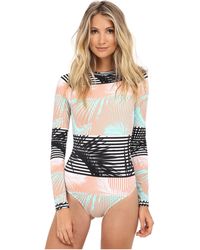 Not what you're looking for?
More Product Details
Highlights Bronze metallic sequin-print microfiber. Asymmetric neckline; left, three-quarter balloon sleeve; right, strapless. Ruching at right hip creates bias-gathered bodice. Formfitting miniskirt. Polyamide/spandex. Made in Italy. Designer About Lanvin: Lanvin is the oldest French house of fashion still creating collections. Founded by Jeanne Lanvin as a millinery on Faubourg Saint-Honore in 1889 Paris, the company earned a following among French socialites. Today, critically acclaimed designer Alber Elbaz upholds the Lanvin tradition of supremely well-made clothes, adding shoes, handbags, jewelry and accessories to the collection.