Jaeger
Blue Polka Dot Blouse with Belt
Polka dot blouse from Jaeger with waist belt. This lightweight design has cap sleeves, a round neck, fastens with navy buttons through the front and has an adjustable belt to create a shapely silhouette. A light and feminine option for spring, this top will compliment everything from tailoring, to your favourite pair of jeans.
Featured in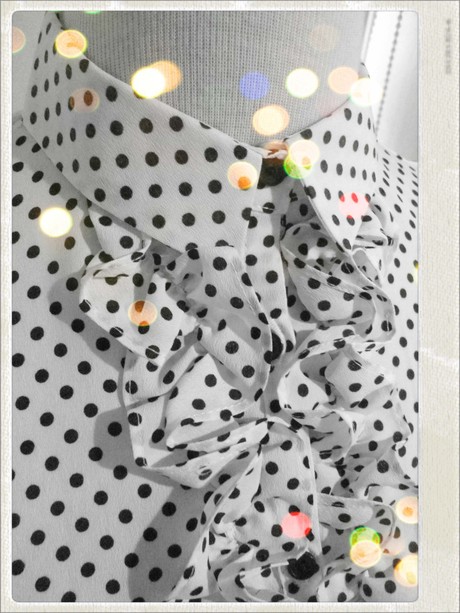 The new "It" pattern for Spring / Summer 2013 is the Polka Dot. There are so many options to choose from. Like skirts, shorts, blouse, trousers and even accessories like bag and scarves. These also comes in varieties of colors ranging from the basic black and white to beige and cream, to crazy mustard and teal. HUGS, TONI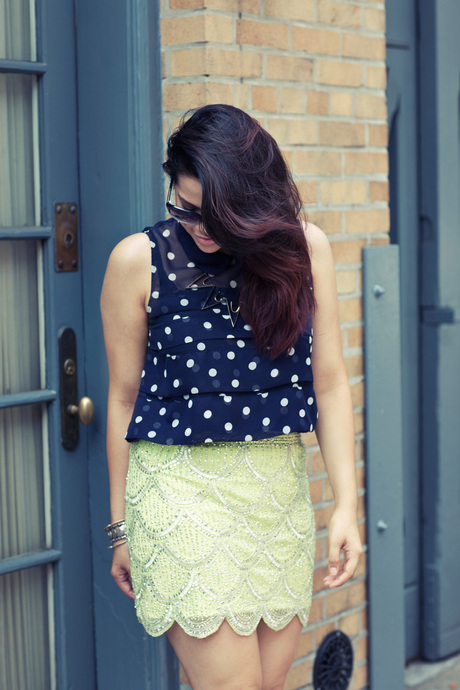 Let's just stop for a second. Let's just stop, relax, breathe and PEEP THIS SKIRT. I can't handle it. If I were to ask for a skirt, made perfectly for me, with a bomb price point and a delicious sc...