We checked 451 retailers, this item is sold out.
Try these instead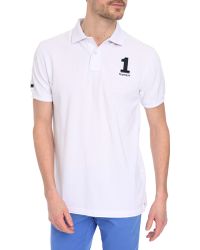 Not what you're looking for?
More Product Details
White cotton t-shirt from Dolce & Gabbana featuring a round neck, short sleeves, contrasting blue piping at the shoulders and neck and a silver-tone metallic design plaque at the chest.