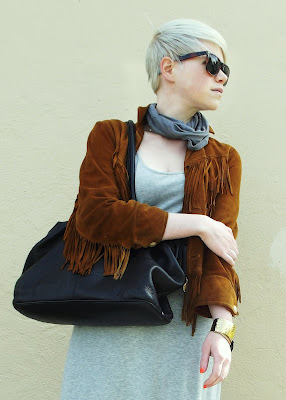 Dear Suede Jacket,
Poor neglected little jacket. I'm sorry I forgot to style you. You see, I just wasn't sure you worked with "my style". I was wrong, and I'm woman enough to admit it.
 Thanks for ...
Comments
No comments yet.

or to add a comment.
Winter Kate
$198 Sold Out
T By Alexander Wang
$61 Sold Out
≈ Sorry, there are no matching products.