Collection
On the Street LA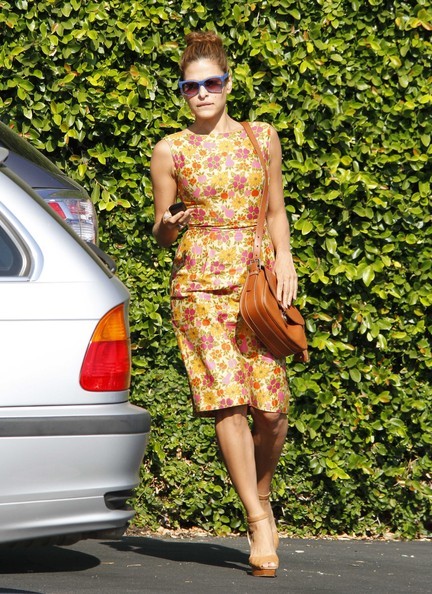 Loved this look when I first saw it. Perfectly polished and so simple. I would recommend keeping the bodice of the dress fitted, but a flared skirt/bottom with a fitted upper is fine. Pick a color in the dress that is almost backstage and highlight the same with a pair of bold shades. The saddle bag and shoes should be in the same color family, but don't need to match perfectly.
Comments
No comments yet.

or to add a comment.
More
≈ Sorry, there are no matching products.