Collection
Summer to Fall Transition Piece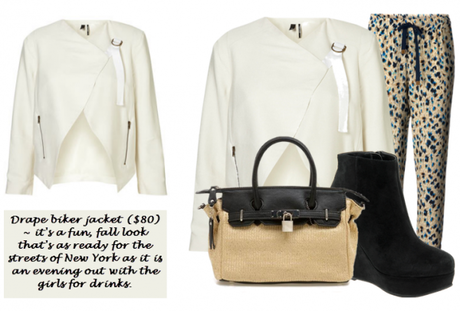 No one wants to say it but summer will soon be gone and replaced with the brisk, cool days of fall and the accompanying foliage. That said, I found a most perfect drape biker jacket that has ideal ...
Comments
No comments yet.

or to add a comment.
≈ Sorry, there are no matching products.