Collection
Mercury Rising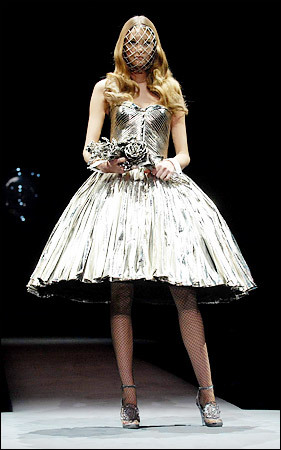 As you might have noticed, this collection's colour palette only contains silver, sparkling white and magic dark grey-blue. These are the colours of another world: It's mercury rising. Especially silver, which reminds us of aluminium, magnesium and therefore heavy industry on one side, and of extra-terrestrial movements on the other side, is a big fashion trend set by the biggest fashion brands on their runways for the following seasons. If this trend is rather too much for you - start simple: combine a silver item (may it be a pair of jeans, a top or anything else) with black, dar blue or simply a more vivid colour. But always, remember, silver radiates pure and unconventional elegance and sexiness.
Comments
No comments yet.

or to add a comment.
More
≈ Sorry, there are no matching products.